Large UV printing is an excellent way to create advertisements and artwork. The large size will allow viewers from a fair distance to have a clear view of the images and information on display. UV Printed acrylic is easily wall mountable with drill holes in the corners of the acrylic sheet. This is the most common method used for mounting.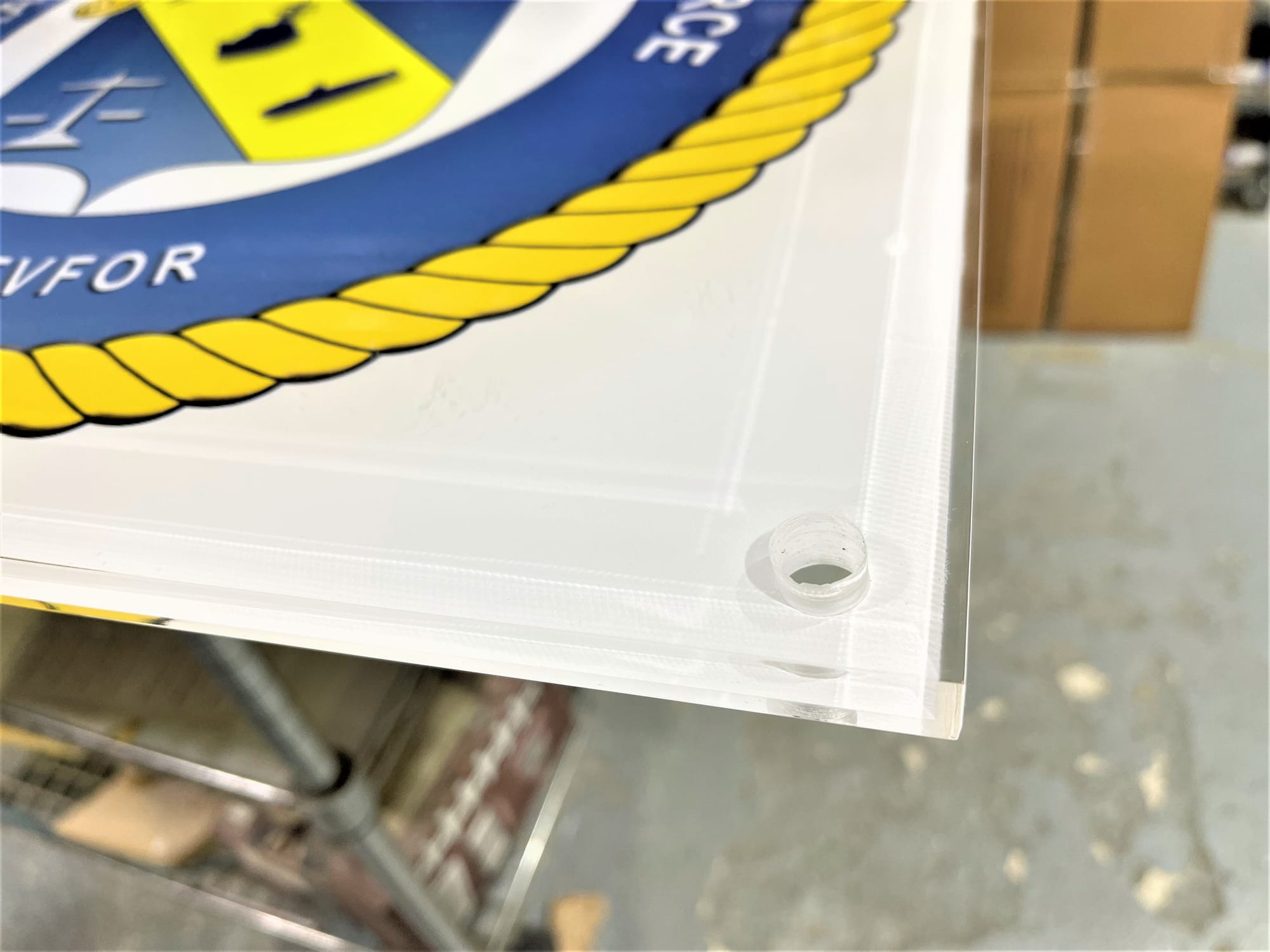 Museums, galleries, zoos, and other attractions can benefit from utilizing a large UV print. You can print out information on your exhibits for your guests to read as they enjoy the space. Printing collages of exhibits as a preview to intrigue your guests into visiting those attractions. They are also a fantastic way to create directories for large buildings.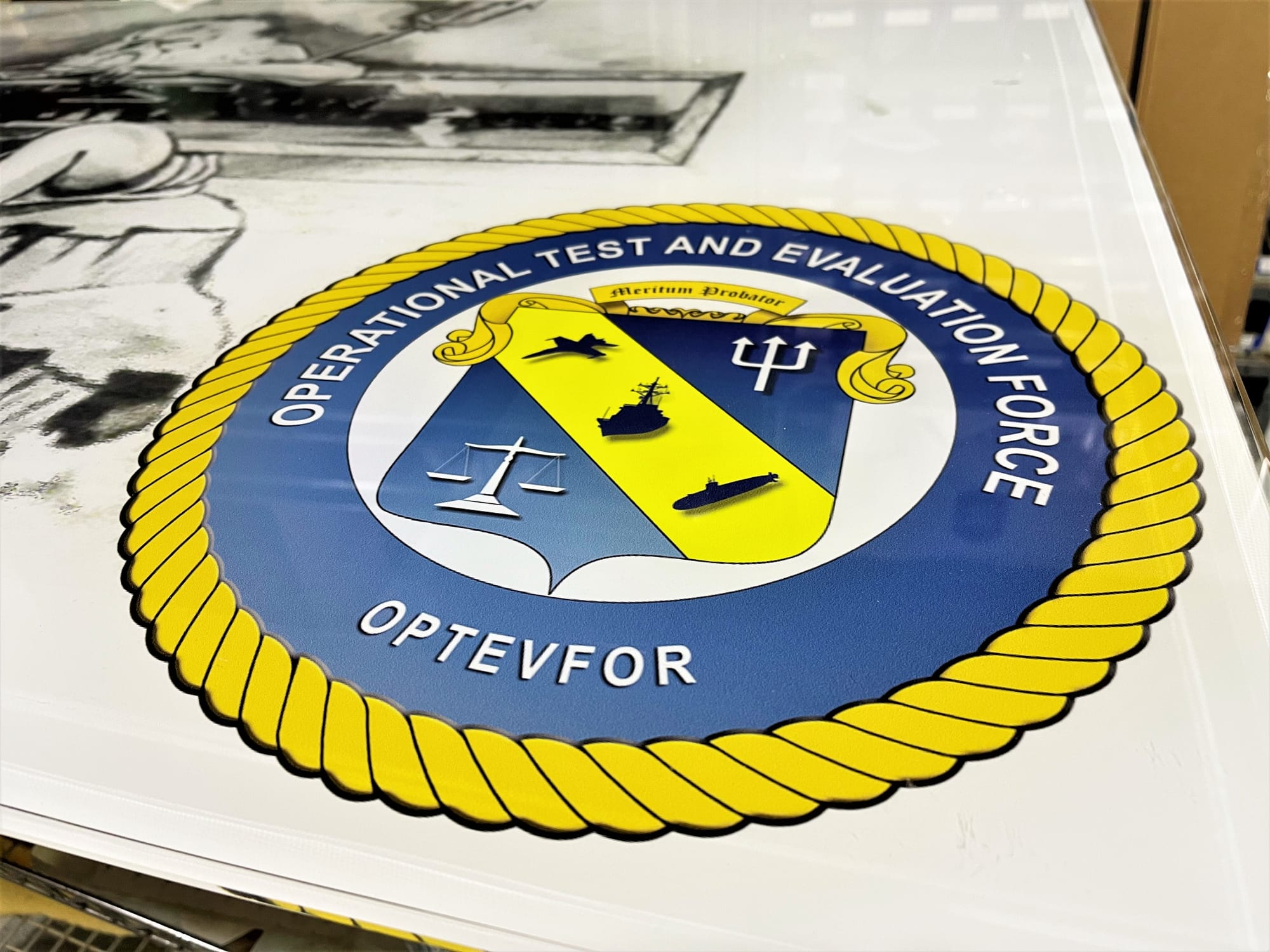 UV printing is long lasting, scratch and fade resistant. You get lovely, bright and true colors and crisp clear images. Fonts come out in perfect shape and form to create the exact look you're looking for. Logos and trademark fonts are presented beautifully with clean lines and exact color match.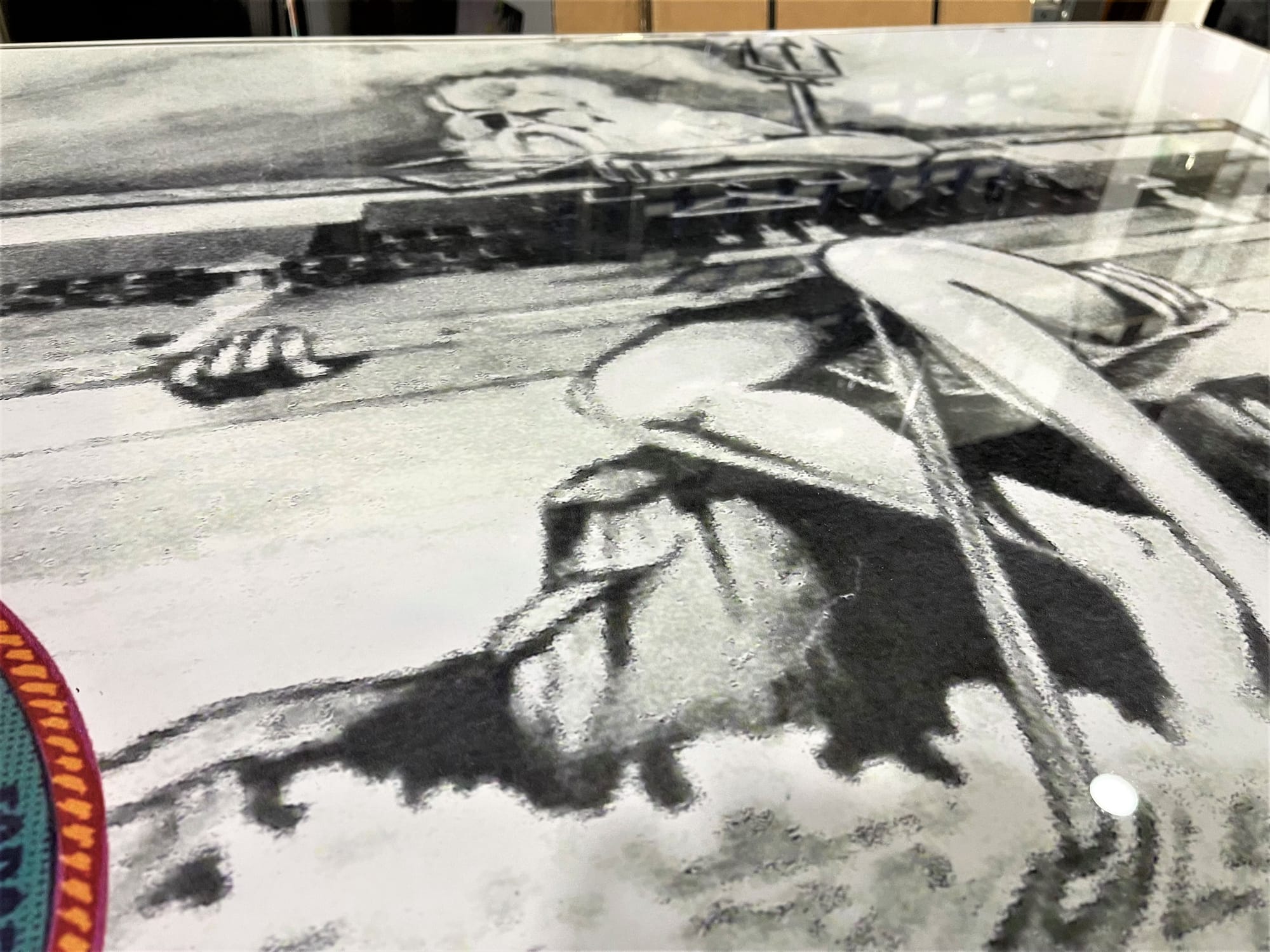 Please note: Please submit the highest quality images and graphics to create a perfectly crisp image without any pixelation. As noted in the picture, there is a bit of pixelation on some parts due to the poor quality of the image file. When the frame is as large as this service is set for, it is vital the image quality be as high as possible. The larger the frame, the more resolution is required to create the exact image with absolute clarity.