When we say no project is too big, we mean it! Our latest project is 20,000 pieces of custom made sign holders that will be displayed in airports all across the United States. Each of these signs holder are individually heat bent into shape by hand. Each piece was handled carefully so that all the sides bend at the right angles so all pieces were uniform in appearance.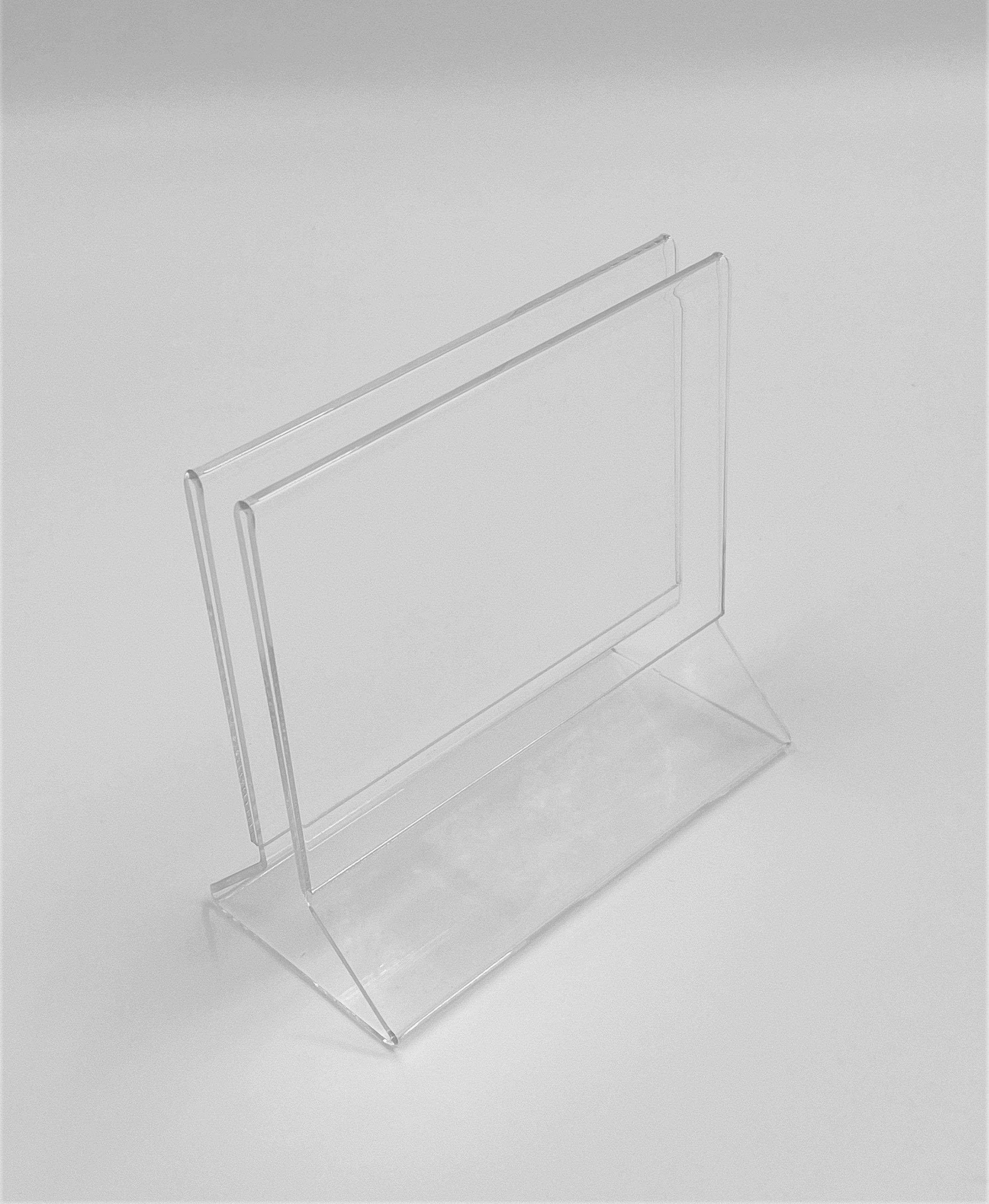 These display are designed to hold signs inside of two folded "wings". They're folded in flush enough to hold the the sign in place without it falling out. However it is also easy to remove and replace the sign without having to fight with the display. The ease of application helps save time and increase productivity. This is essential for fast moving businesses and enterprises such as airports.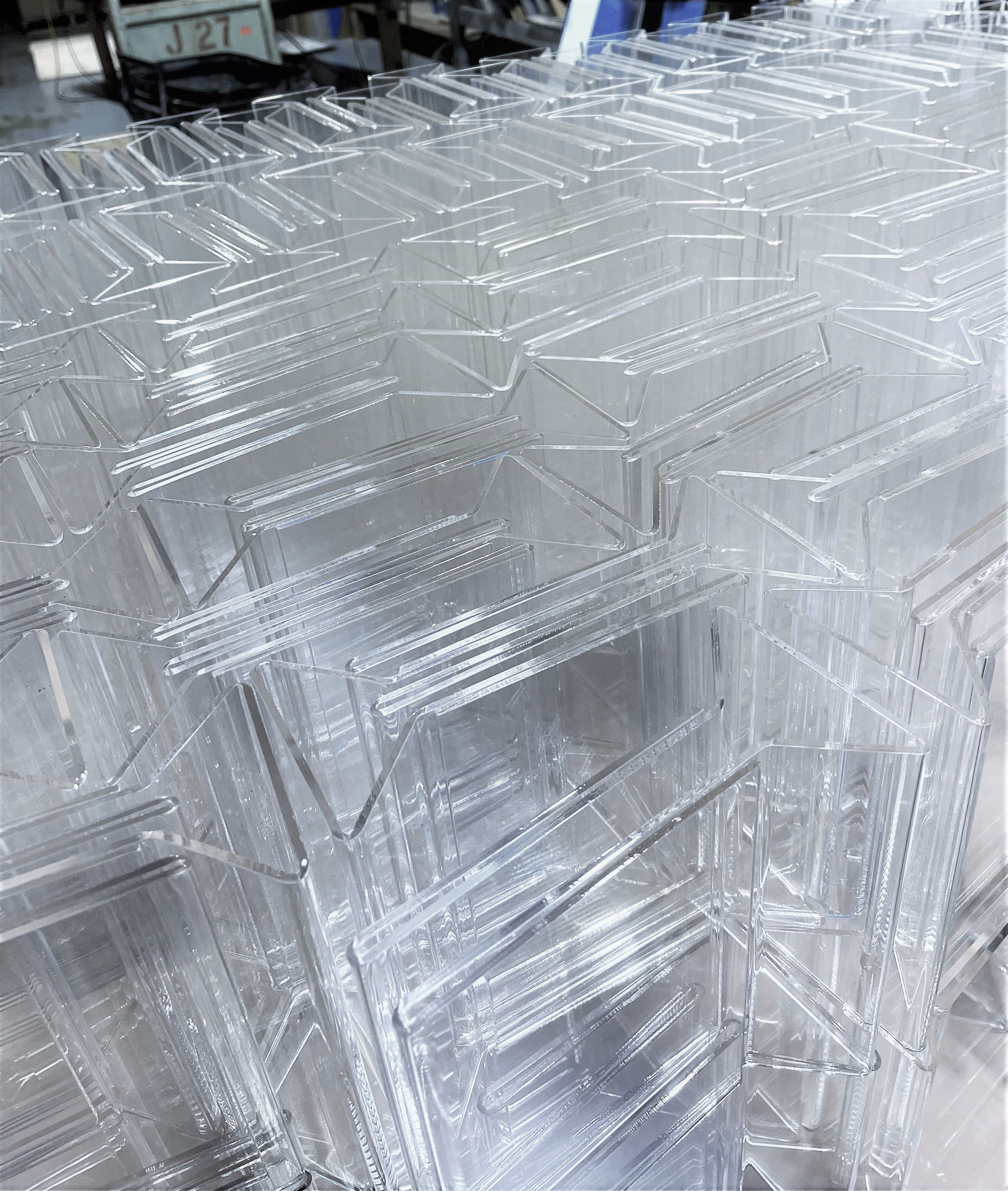 Thanks to our experienced team, a large production like this was a breeze. All the hand-bent products were produced in at a steady pace to stay on track with shipping deadlines. Each piece is painstakingly examined for flaws and meticulously cleaned so all our client has to do is put their advertisement in the display.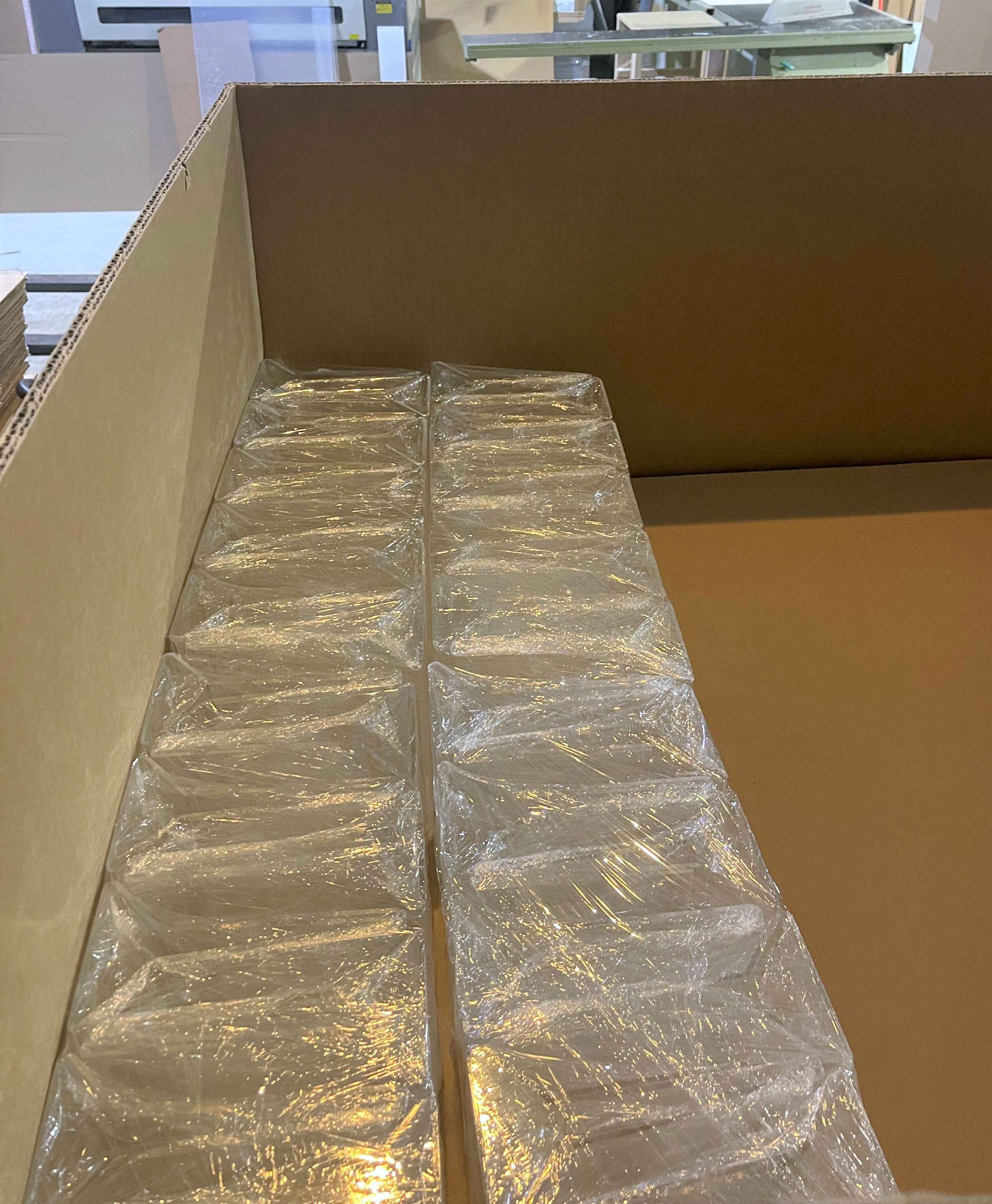 To protect the displays from potential damage during shipping, each individual item is wrapped in plastic wrap. This will help prevent any scratching that may occur during transit. The pieces are then wrapped together in sets of 10, both to add another layer of protection and to make product count easier for the recipient.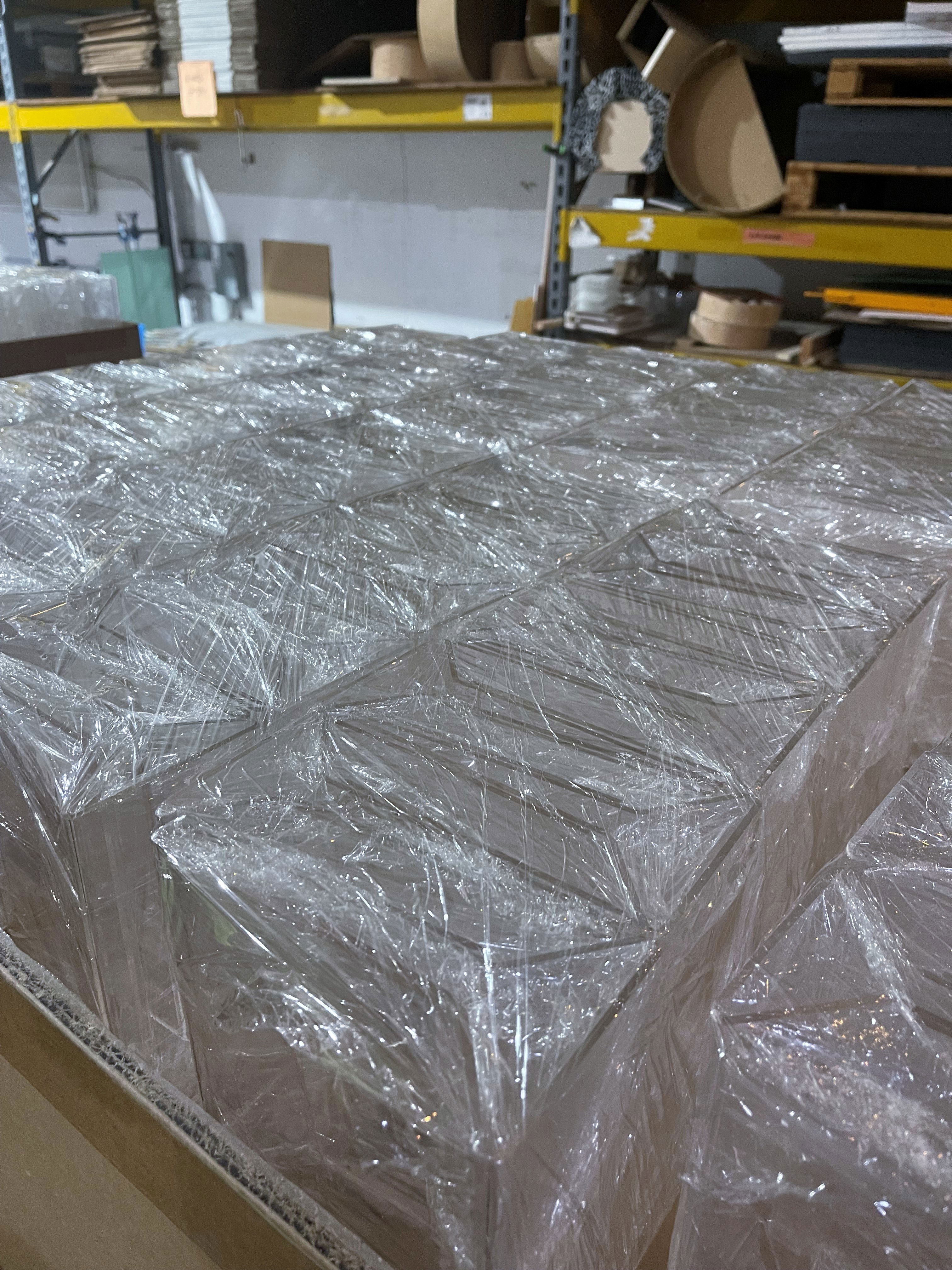 For an order this large, pallets are a must. It allows us to move large quantities of product at once so to save time for the client. For this particular project we had hundreds upon hundreds of displays packed in each pallet. Each layer is separated with a sheet of cardboard to keep all the packed sets neat and organized. Additionally it works well to keep items upright in the box as it travels and prevents any potential scratching .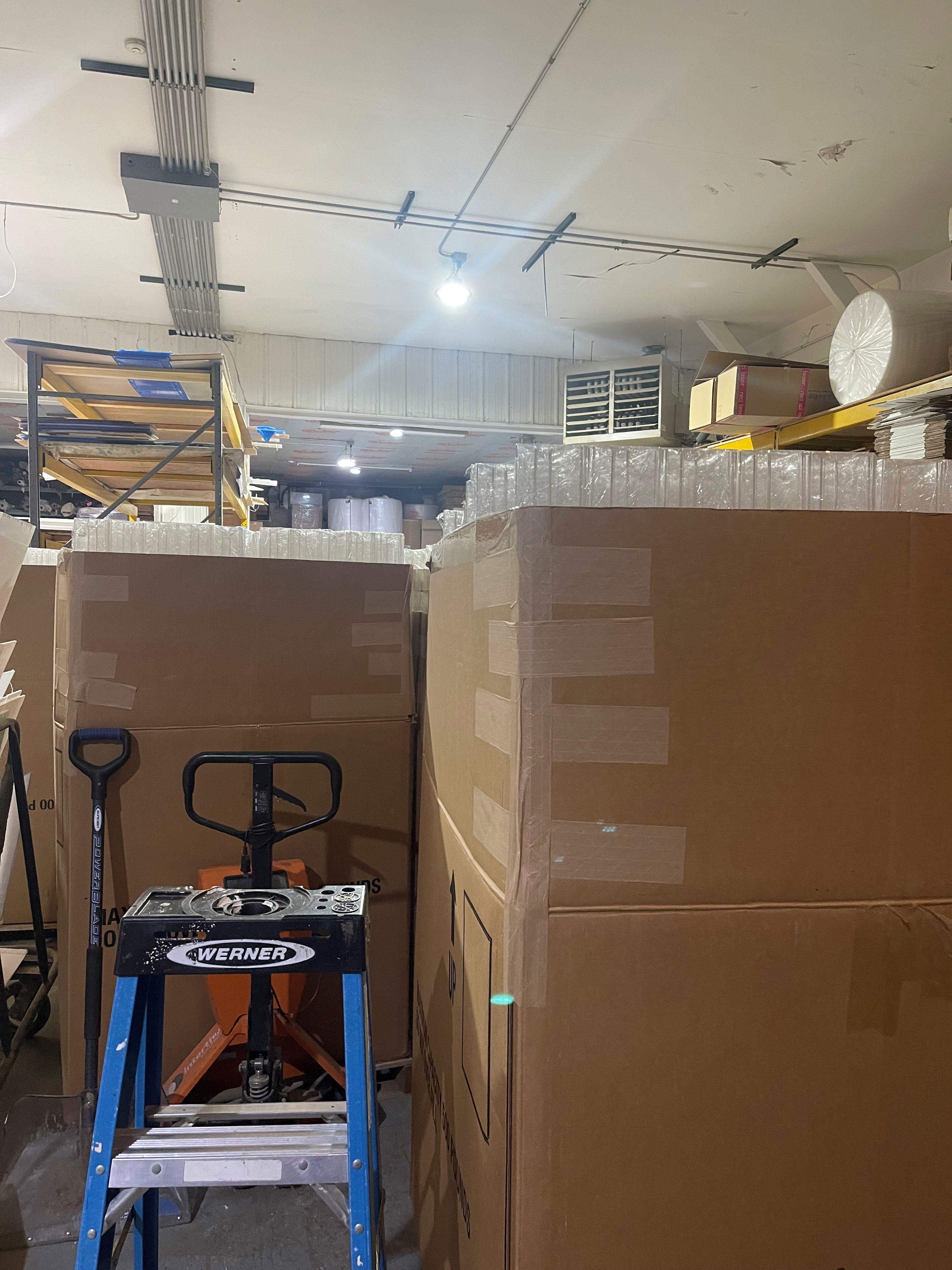 No order is too small and no order is too big! Our team is prepared to handle anything and execute to perfection. Your project is treated with the utmost importance and attention to detail as we do with every project. Have a large project? You can rely on us to provide a swift and orderly service with quality in every piece!