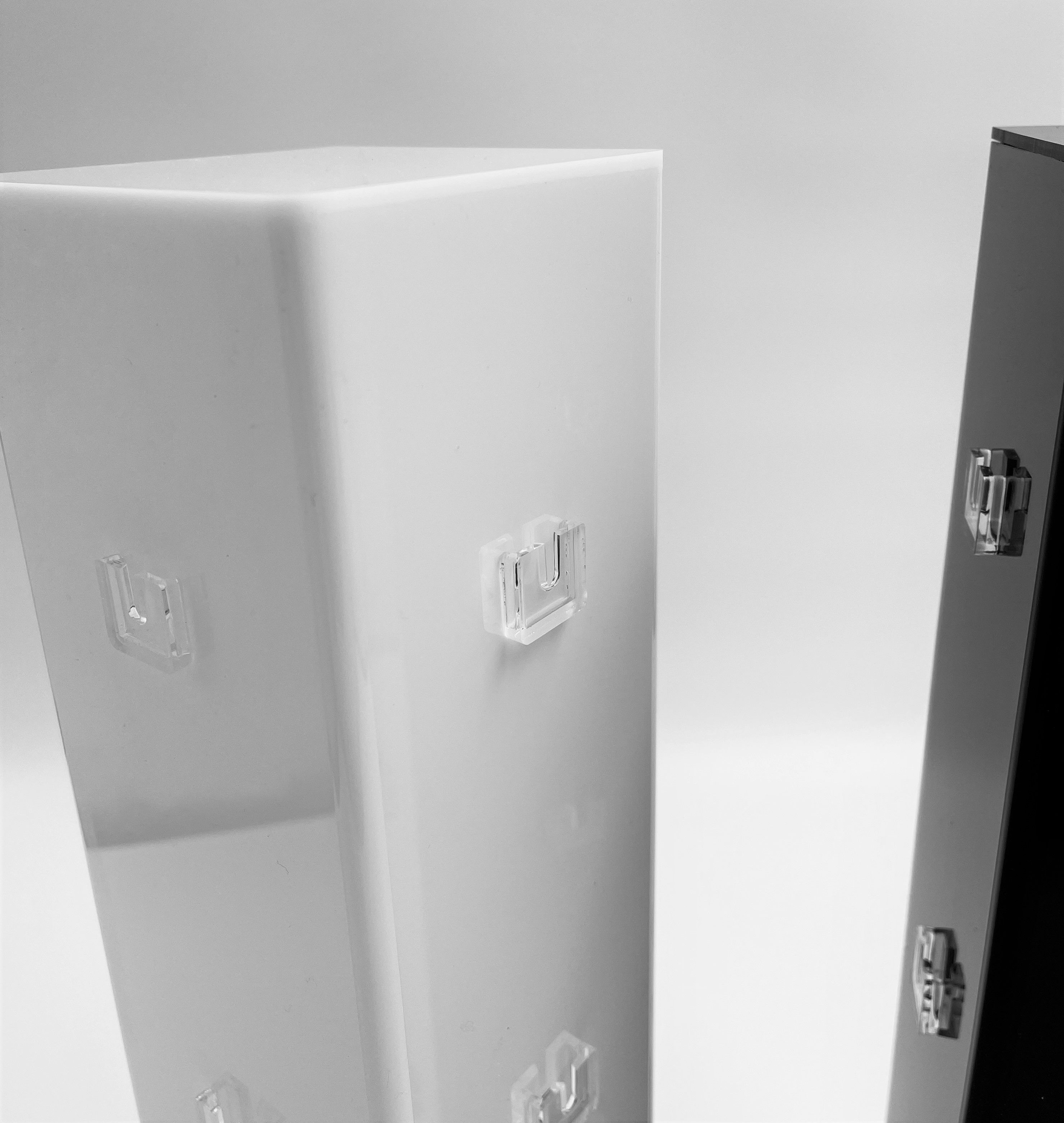 Spinner pegs displays are a fantastic way to display and organize all of your products in a single convenient location. Each side can hold an amount of pegs, spaced out as needed to accommodate your the size of your product.
These are spinning displays. Each display has a clear acrylic spinner base that allows you and your customers to be able to rotate the display easily. The use of the spinner will help for your customer be able to view all the products from one spot.
The spinners can be made with any acrylic material in any color and finish to work with your company aesthetic or your products. For a custom quote on your spinning display case, email us with y our sketches. Please include as many details as possible clearly labeled such as measuments, dimensions, and material.