Who said matte had to be neutral?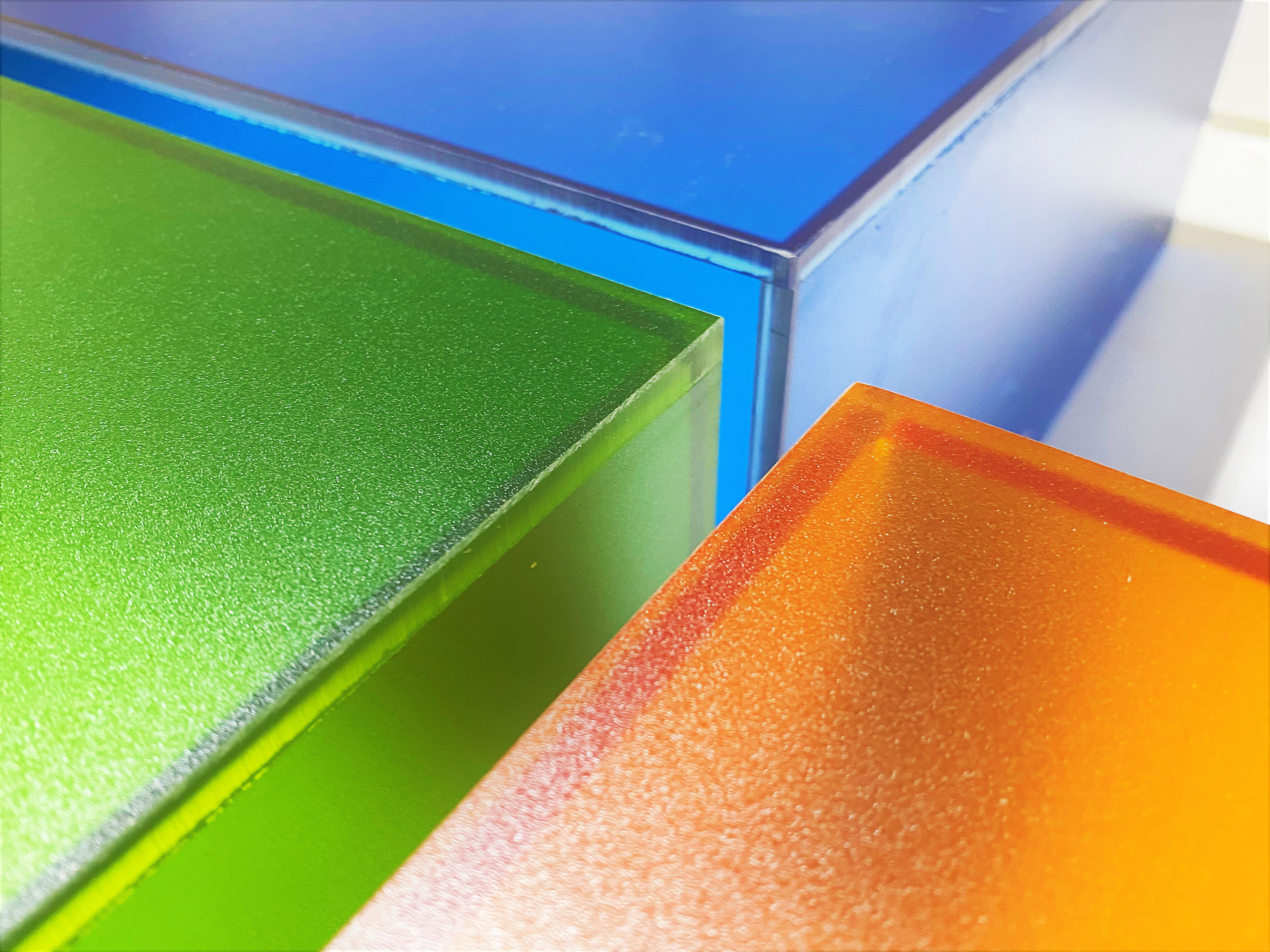 Akrylix offers a fantastic range of different hues and shades of colors that can be used however you see fit. Not only do they come in classic opaque and glossy finishes but we also offer transparent and frosted finishes!
These absolutely stunning frosted acrylic fixtures create a captivating glow when hit by light. As display fixtures, this characteristic will be fantastic for attracting an audience. Whether they are to be used as a display encasement or as a light fixture, you will have a stunning and vibrant pop of color. As a light fixture, the frosted finish of the material will give you a much softer light.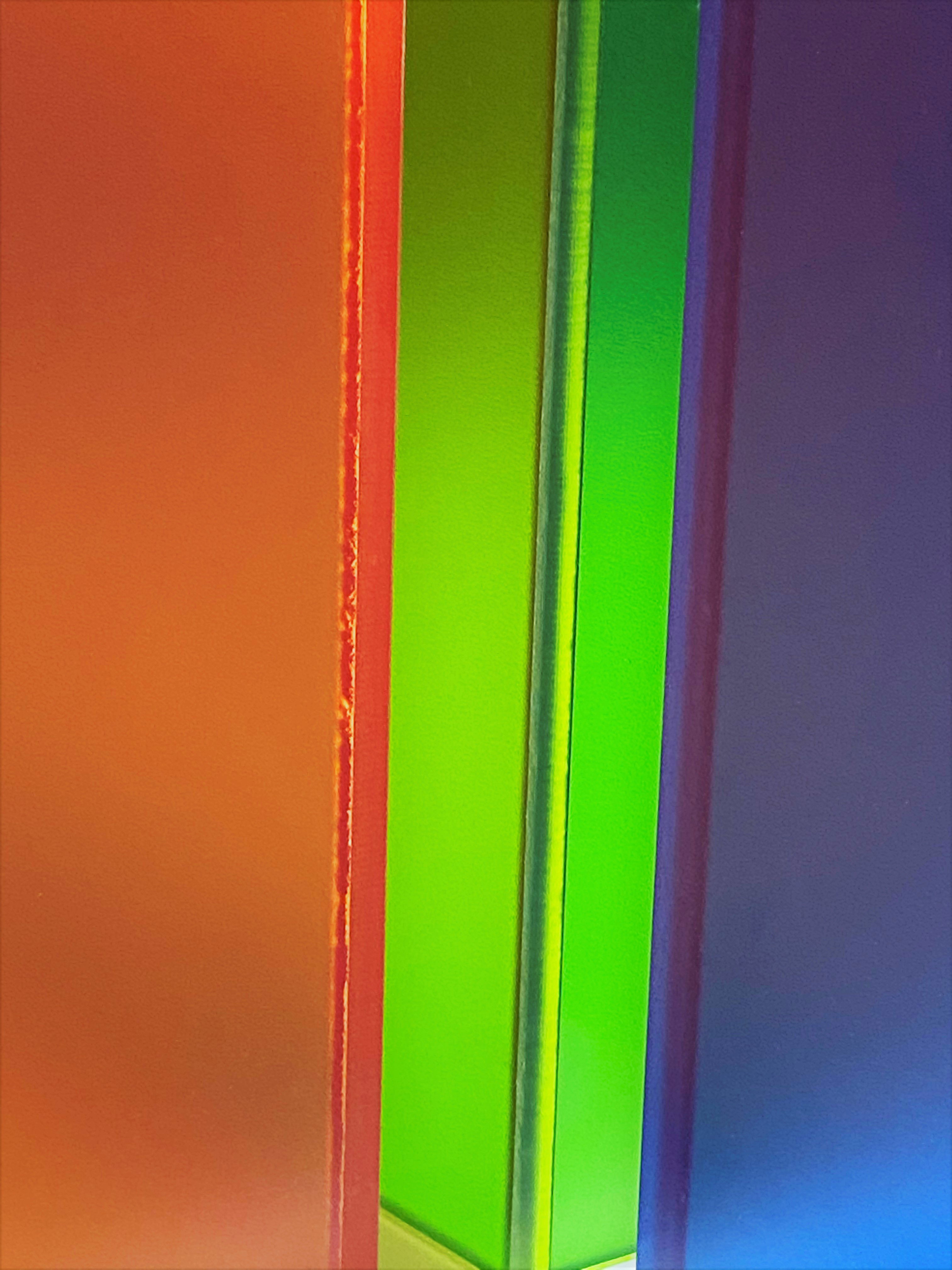 The options are limitless! Whatever your next project entails, you can trust us to be there to offer assistance in any way we can!