The humble clear acrylic box is one of the most versatile products with a wide range of uses and applications. From a simple storage container to a high end display, an acrylic box is not just a purchase but an investment.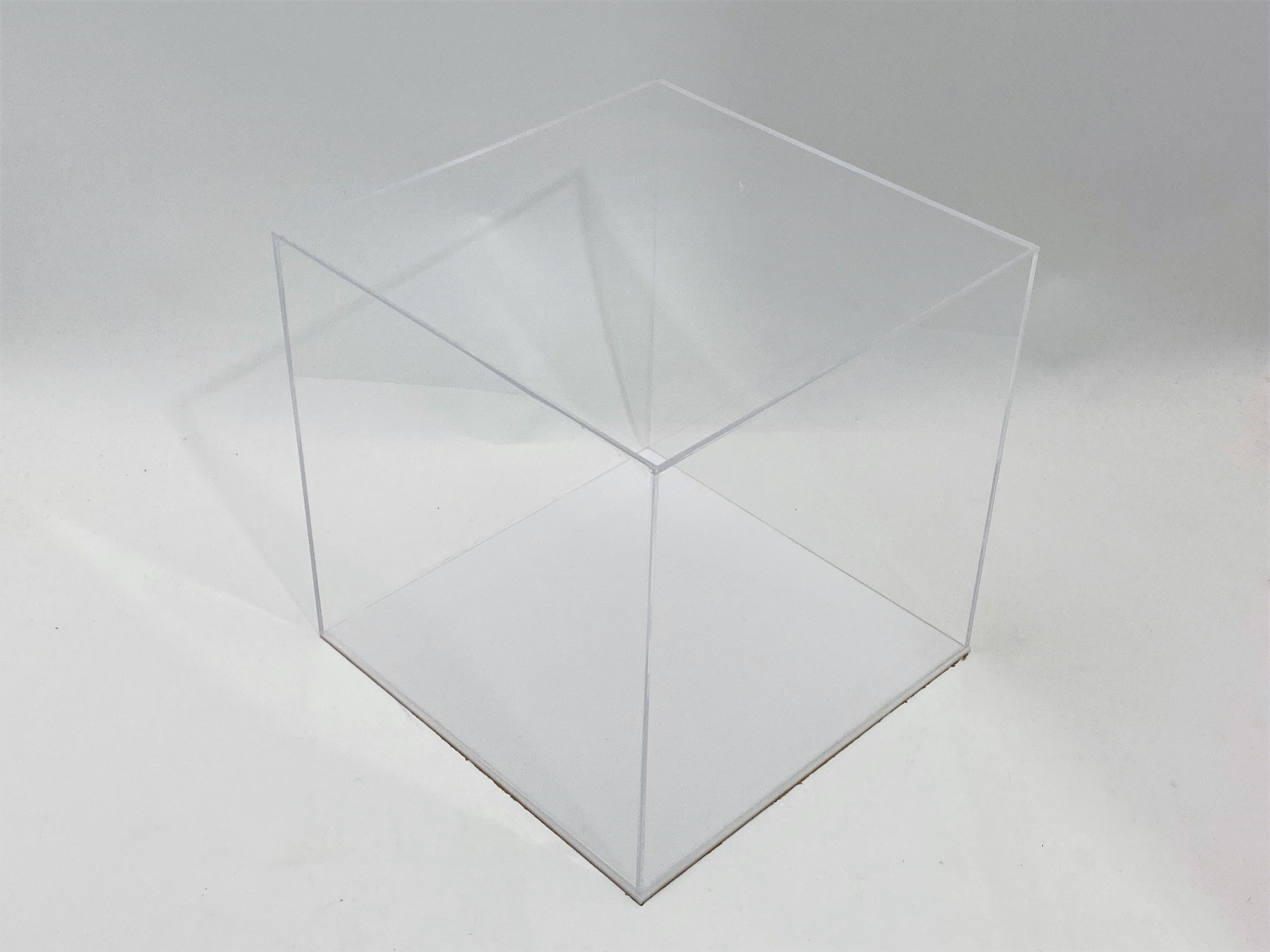 With the simple addition of a base, you now have a stunning, luxurious clear acrylic display case. You can choose from different color acrylic bases or a wooden base. Choosing the right base for your display can help elevate and emphasize the items being showcased.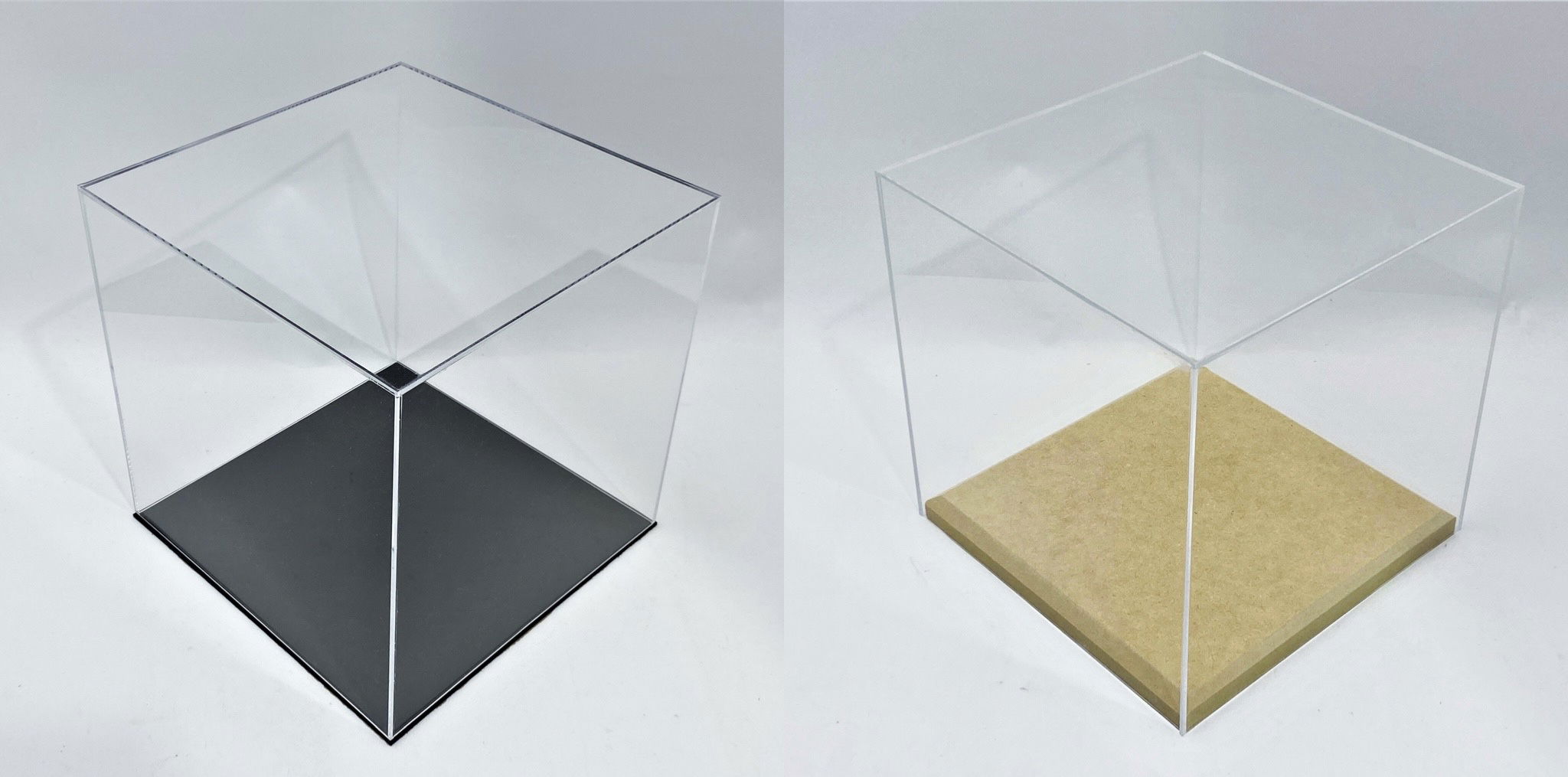 For example, choosing a base color based on the main color of the item will create a more cohesive style. But to create more visual intrigue you can choose a color based on a detail of the piece or a complimentary color. For instance; you have a blue vase with white patterns, using a white base will emphasize those details. Also, using an orange base will visually balance the display due to orange and blue being complimentary colors on the color wheel. If you want to keep it simple, neutral colors create a universally flattering and uniform aesthetic.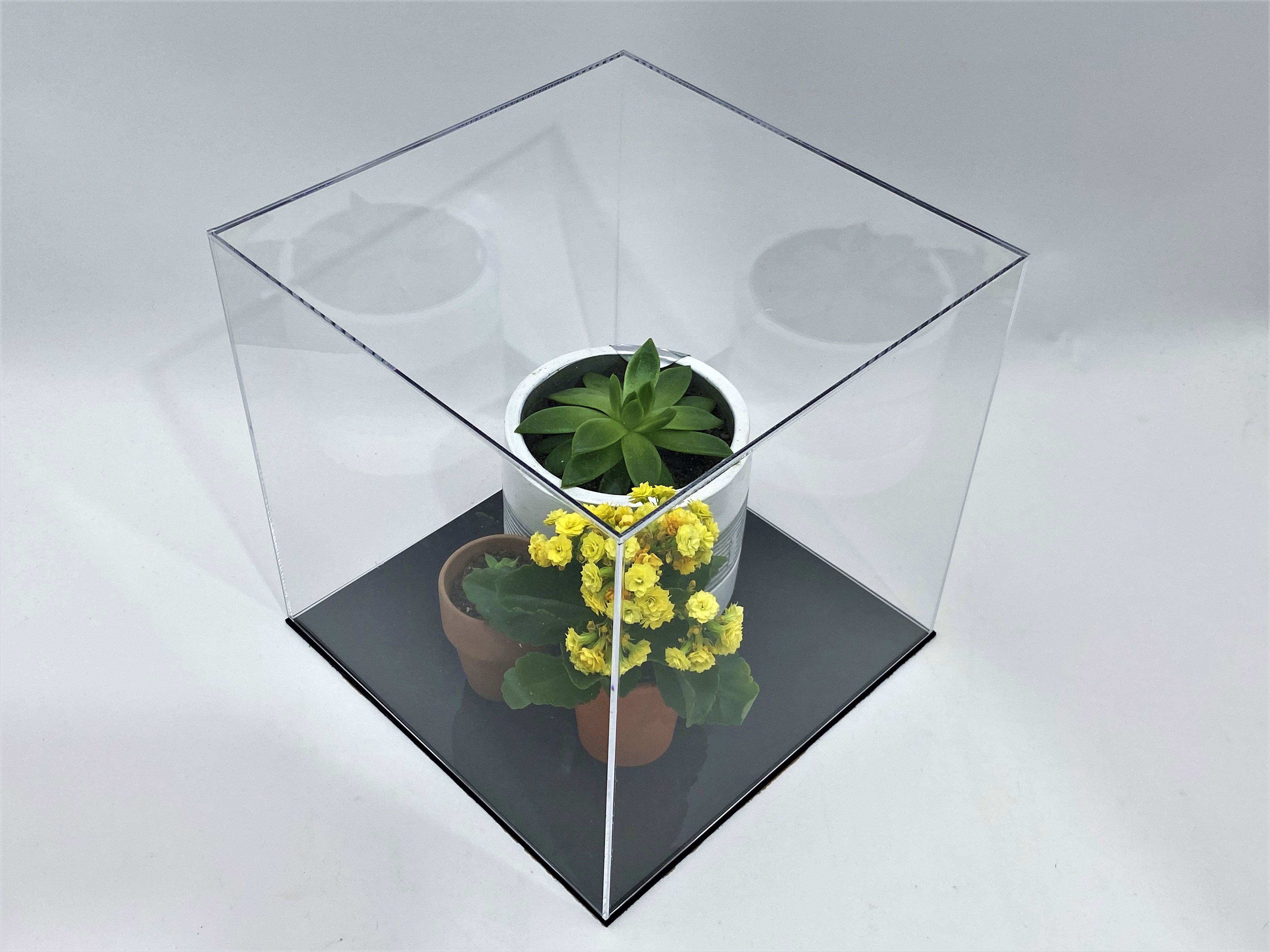 These displays work well for any product or item. Whether you are displaying rare jewels at a museum, feature products at your store, or your most prized collectables; they will be presenting beautifully. Not only will they look spectacular, but they will also be protected from potentially harmful environmental factors such as dust, liquids, and small pests. Also using a display case will discourage unwanted access and additional damage. That is an especially important feature for art piece which can corrode faster when exposed to oils from hands.
Get a free quote today for your very own custom acrylic display case! Just send us an email with a drawing of your box with all the dimensions and detail clearly labeled.