Clear acrylic is the perfect material for custom storage displays and bins due to it's glass-like optical clarity and incredible durability. This gives you a long lasting product that displays your items in complete visibility while highlighting them to the fullest. You can see those qualities in full view with this absolutely stunning clear acrylic bin!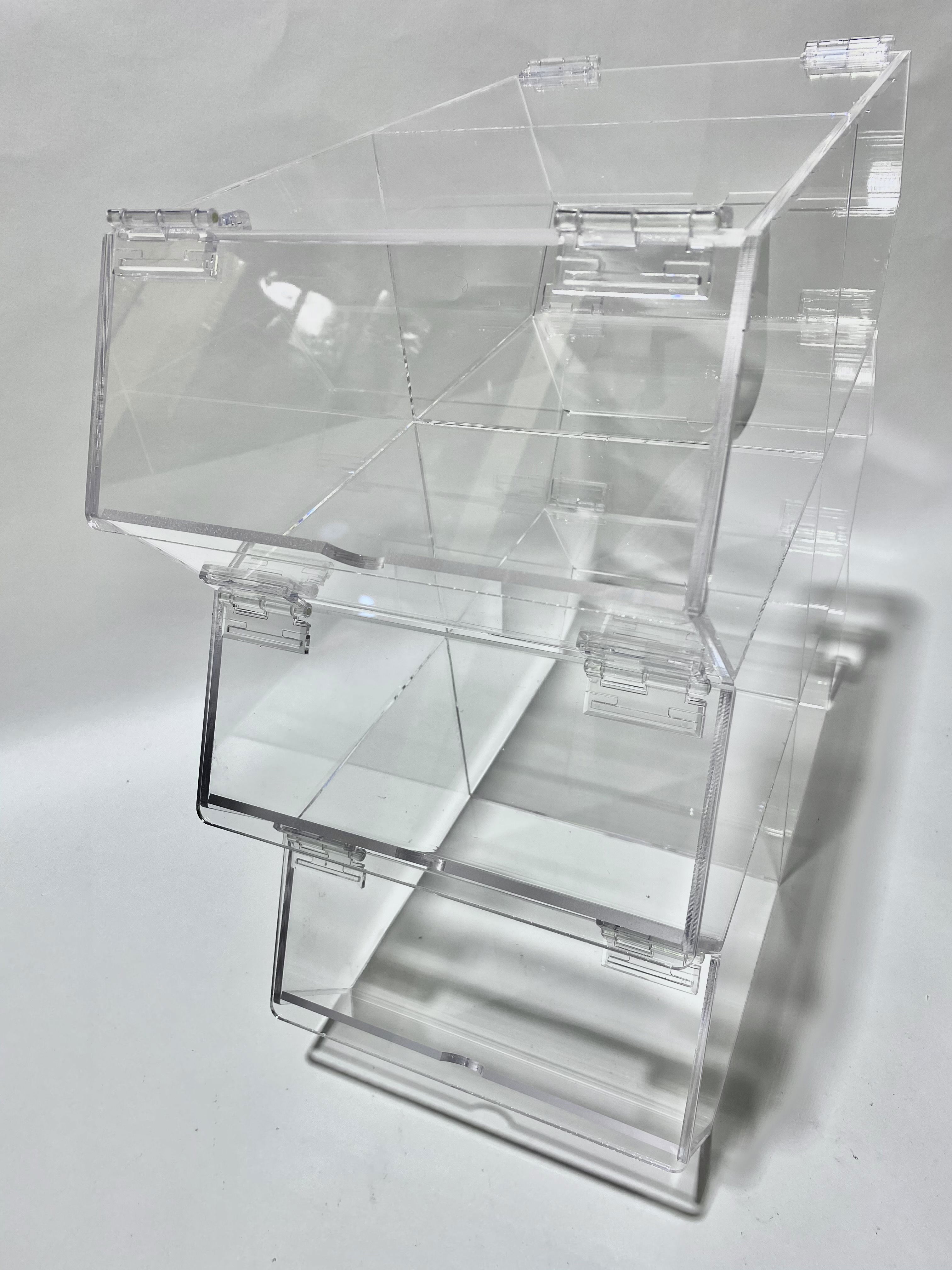 Constructed with sleek and clear acrylic, any product or items placed inside will be completely visible to your audience. This bin also offers opportunity to keep items organized with the divided and tiered compartments. Each compartment has a clear acrylic lid that's attached with clear and durable hinges, making it supremely easy to open and close the bin.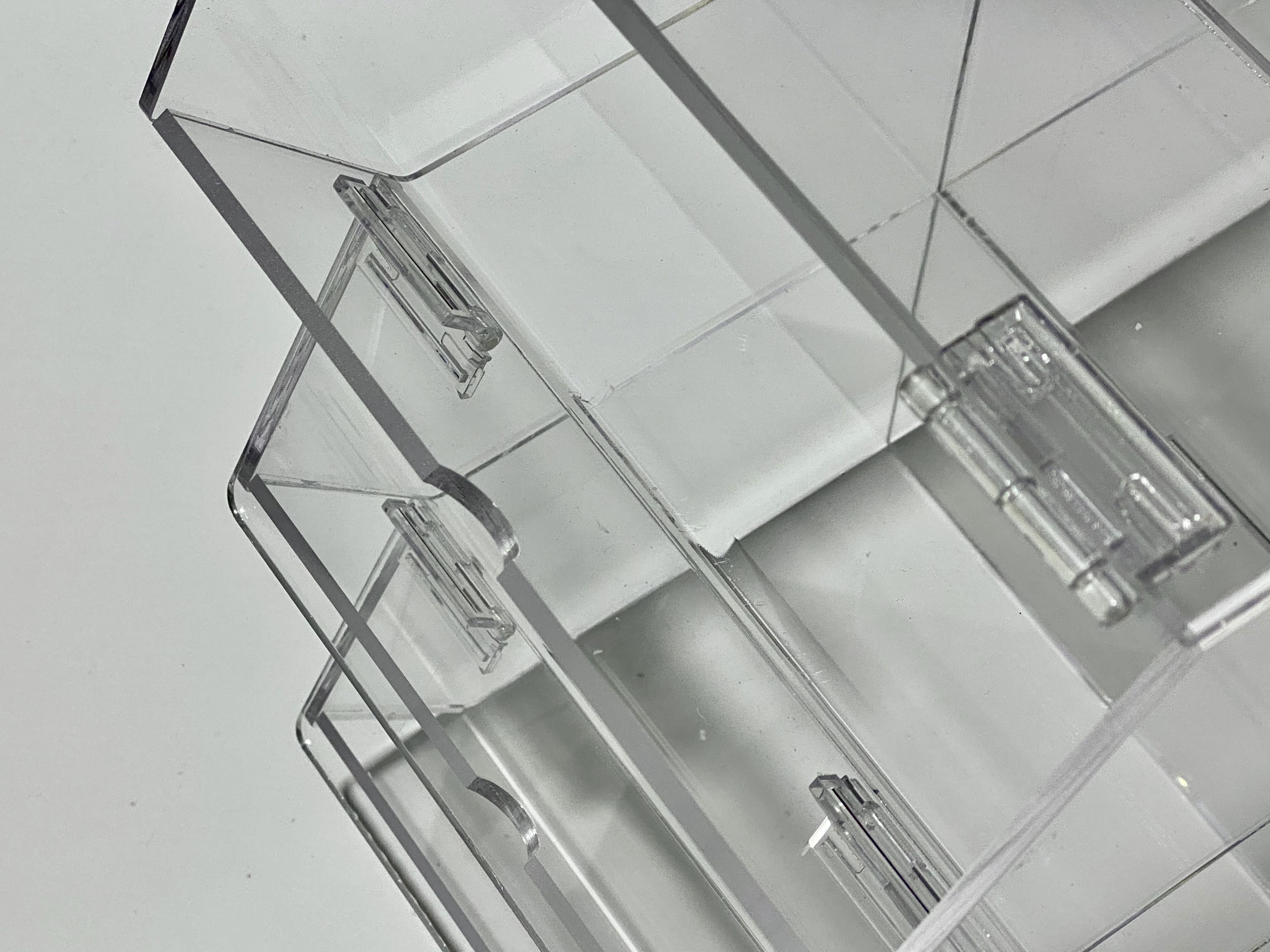 Each compartment also has a cut out notch to make it easier for you, your employees, and your customers to open the lid to access the items stored inside.
Every edge and corner of the bin is flame polished to perfection, creating a brilliant shine. Not only does flame polishing the bin enhance it's aesthetic appeal, it also makes the unit safer. With polishing the corners and edges are softened so you will not need to worry about anyone accidentally cutting themselves on the edges and corners.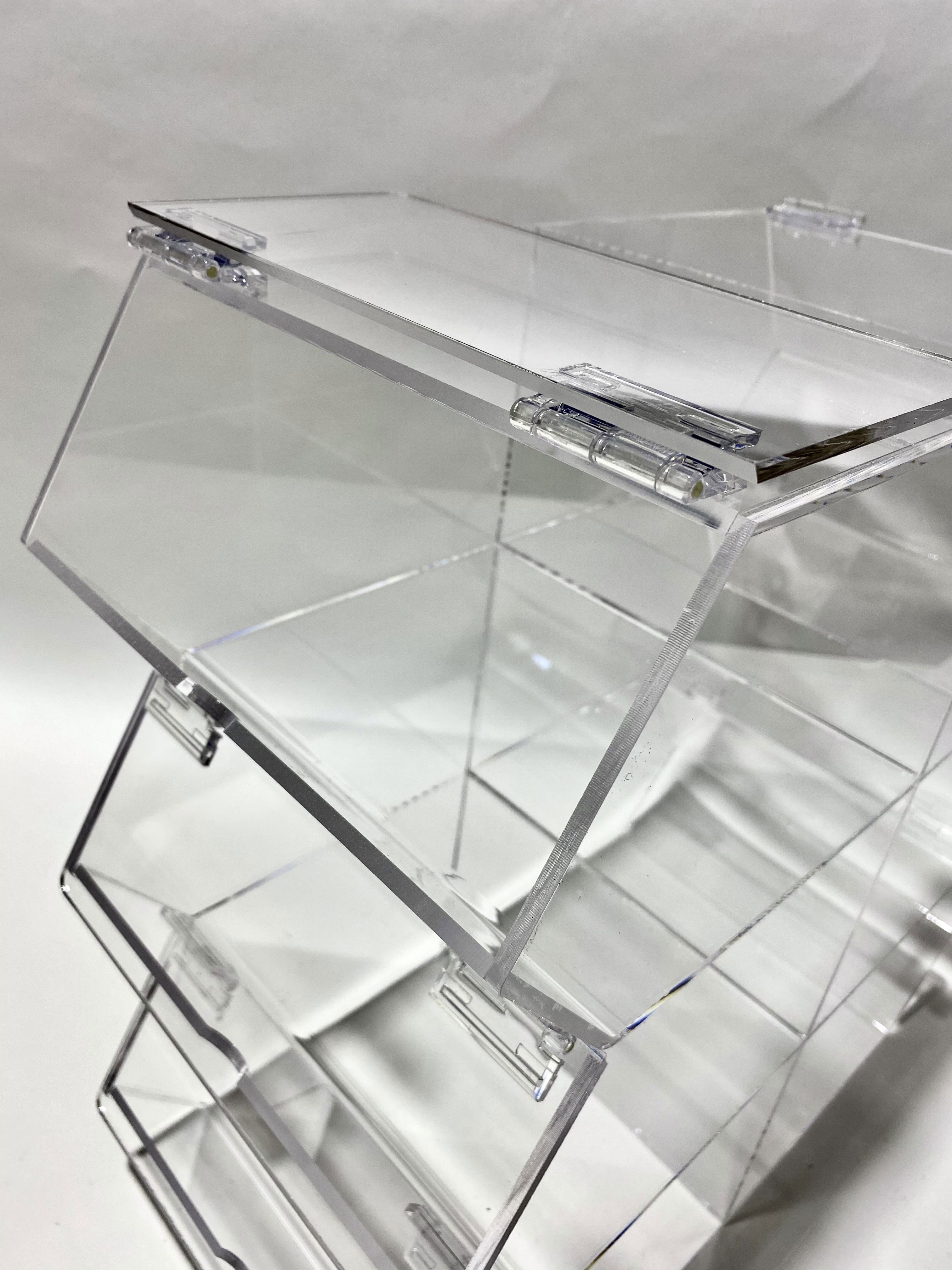 This bin is also incredibly lightweight due to the lightness of the acrylic material, where are traditional material such as glass is much heavier. This decreases the chances of physical strain when moving the compartment unit from place to place as you need. Also in the unlikely event that the bin were to break, acrylic forms large, dull chunks that are much safer and easier to clean. Whereas when glass breaks, it can be extremely dangerous and can break into nearly microscopic pieces that you can't completely clean up.
You can customize this design to fit your needs easily. Just draw up your idea with all the measurements and details labeled clearly and email it to our quoting department. Our team is eager to get started and making your design a reality!