You can now display all of your vapes and electronic cigarettes in one secure location for your customers to view before purchase. Includes a cam-lock and a set of keys for security.
A grand clear acrylic display case with shelving is great for storing and displaying a wide selection of different vape pens and e-cigarettes along with any replacements and accessories such as chargers. For more featured or higher value products, you can use our clear acrylic prop stand (pictured below) to emphasize that product.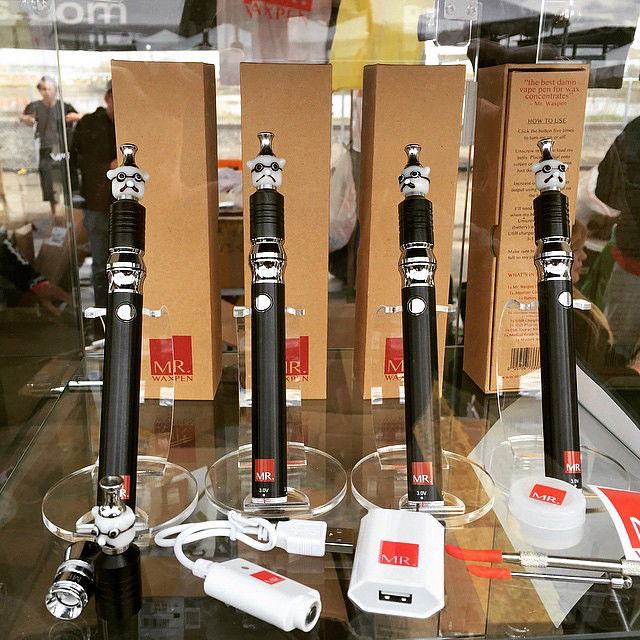 We can fabricate a custom acrylic display case to suit your needs. You can choose from a variety of different plastic material besides acrylic such as lucite, plexiglass, and polycarbonate. Anything from large displays for the center of your retail space to a convenient and practical POP acrylic display, at any quantity. All of our products are flame polished to a stunning shine to avoid sharp edges. For an extra theatrical detail, we offer LED light installation. For any assistance, we are eager to assist you to ensure you have a truly amazing product display.