Just adding a slight change to a simple design it can elevate the overall look to something unique and inspired.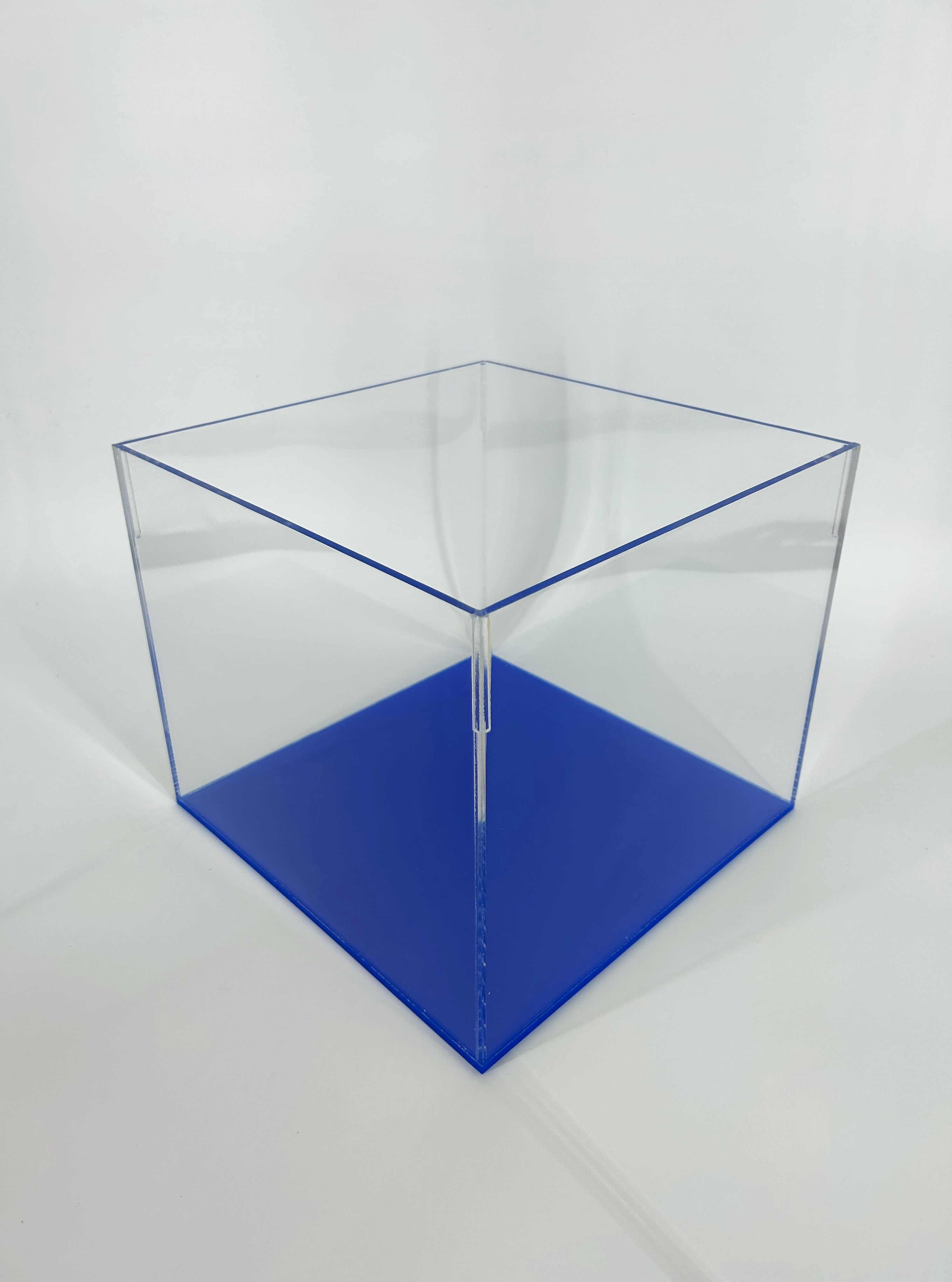 Adding a simple pop of color is a great way to make your displays stand out to your guests. It creates a fun, stimulating environment that captures the crowd easily. Your color choices can be bases on the color palette of the brand, product, theme, and space to create a more cohesive look. Classic primary colors can go a long way to achieving an effortless fun and creative look but if you need something with a bit more presence, fluorescent might be the exact material you need.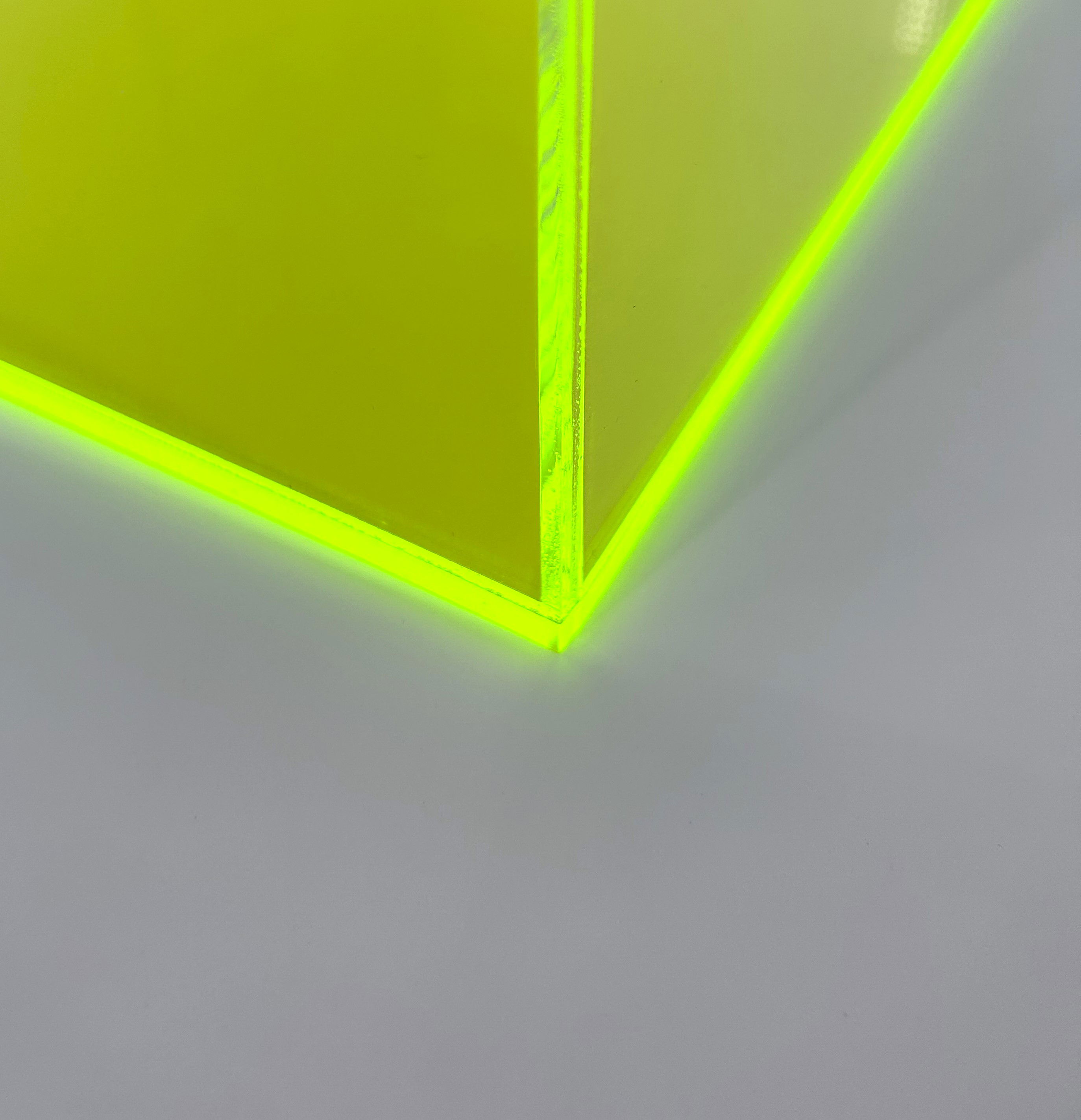 Fluorescent acrylic is a very popular material due to its stunning, glowing color. Even in the lowest light, the fluorescent acrylic glows brightly. The clear acrylic corners reflect the fluorescent base, creating a bright green outline.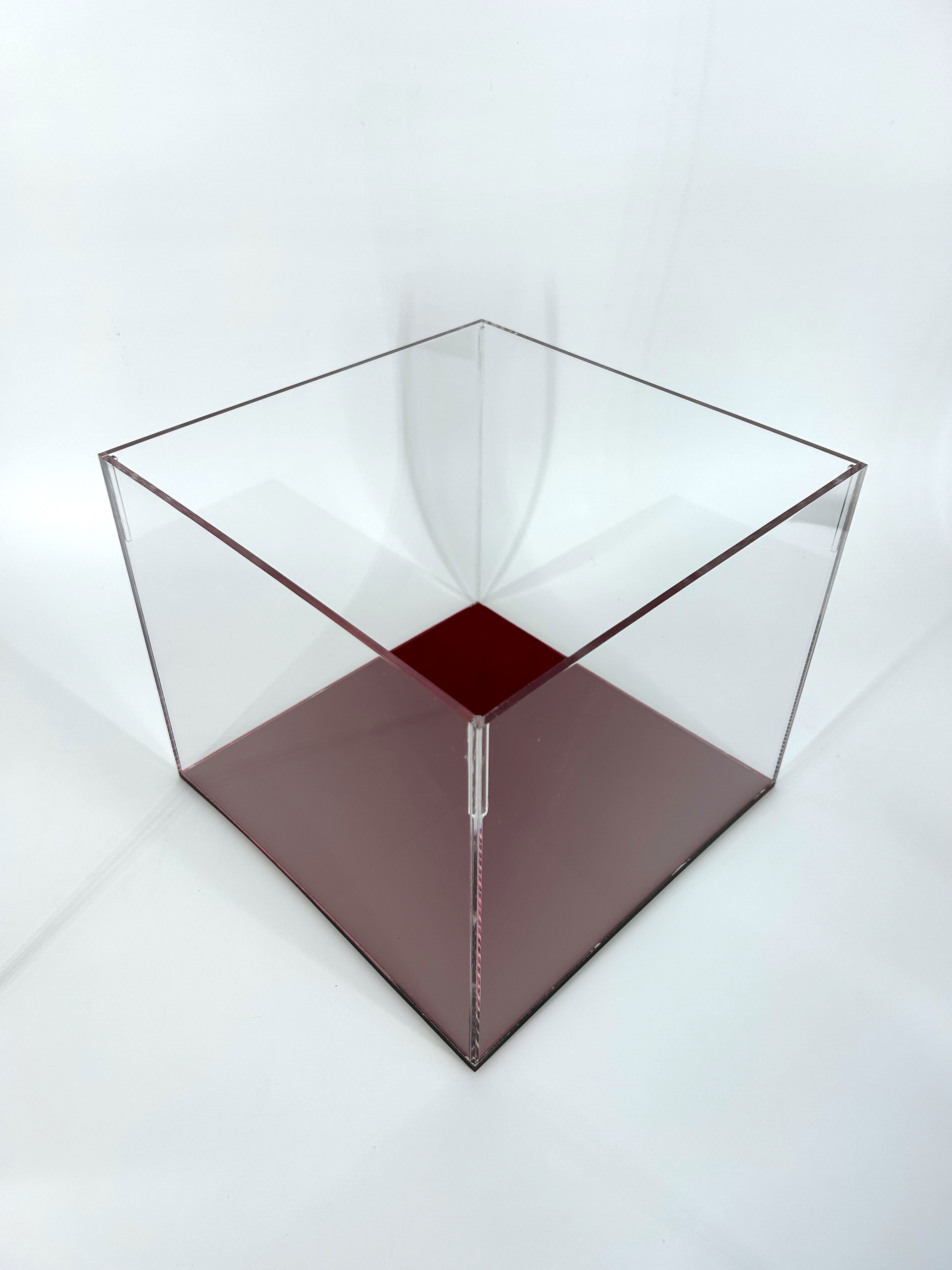 The beautiful color does nothing to compromise the acrylic material's signature features. Colored acrylic is still just as durable, scratch and impact resistant. You can easily heat form, saw, drill, heat polish, laser cut, engrave, silk screen, UV print, and adhere vinyl stickers to this material.