Beautiful and eye catching custom acrylic cosmetics display with an informative graphic done in stunning color. This is an amazing option for both advertising your featured products as well as communicate information such as instructions or product information. The graphic is beautifully printed with clean clean lines and solid color.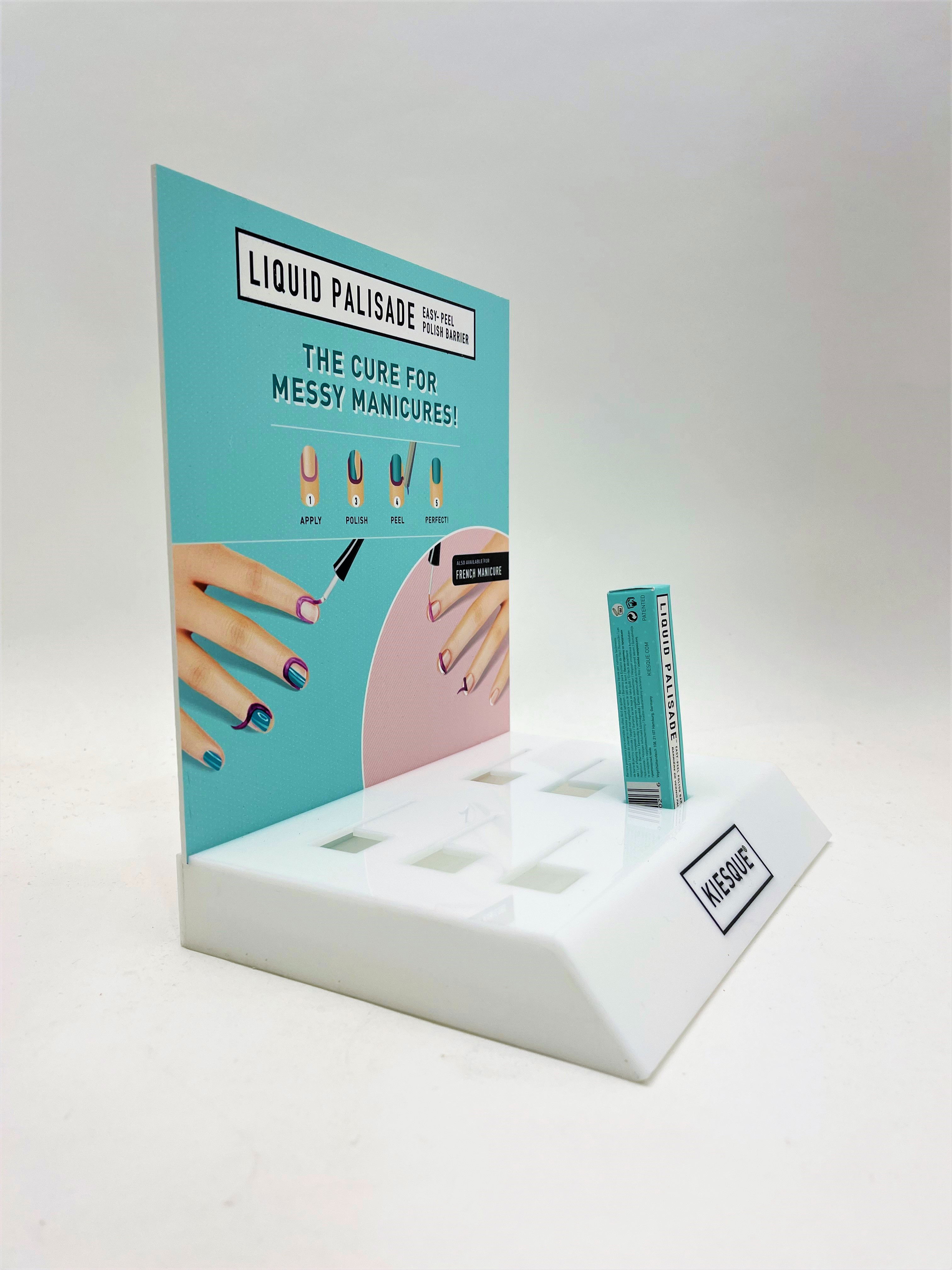 Keep all your products neat and organized with custom laser cut slots. The slots can be generally shaped or design to fit your specific product. As pictured below, these slots were designs to hold the product specifically to accommodate the packaging. This prevents the product from falling out or from being easily knocked over. Also, by using custom shaped slots you achieve a more uniform look to your display, which is optically appealing to your audience.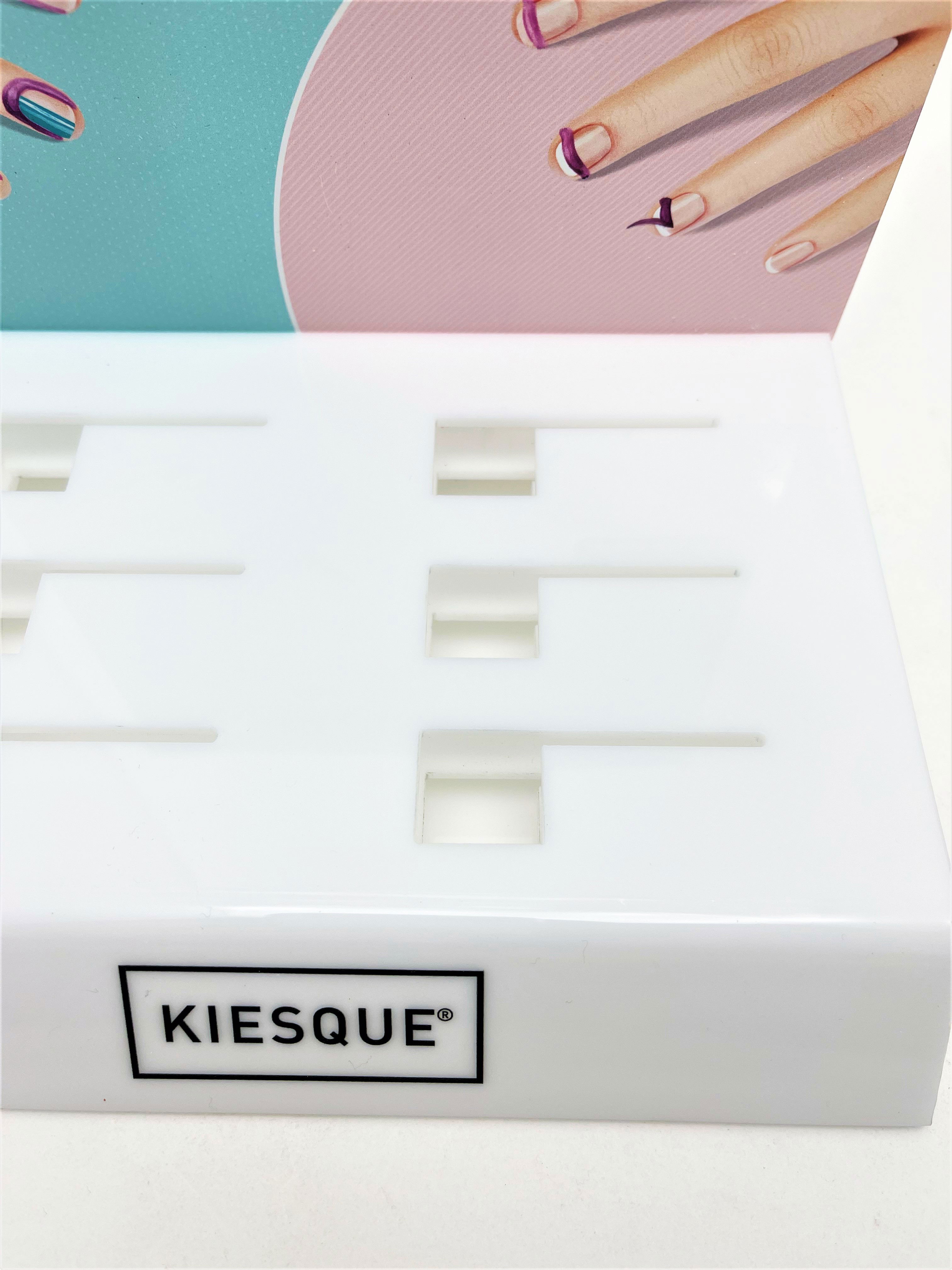 In addition to the stunning graphic advertisement and custom laser cut acrylic slots, you can also place your company logo or name with UV ink. UV ink is nearly impossible to scratch and gives you opaque, saturated colors. You get crisp, high quality images printed onto your display that will withstand the test of time.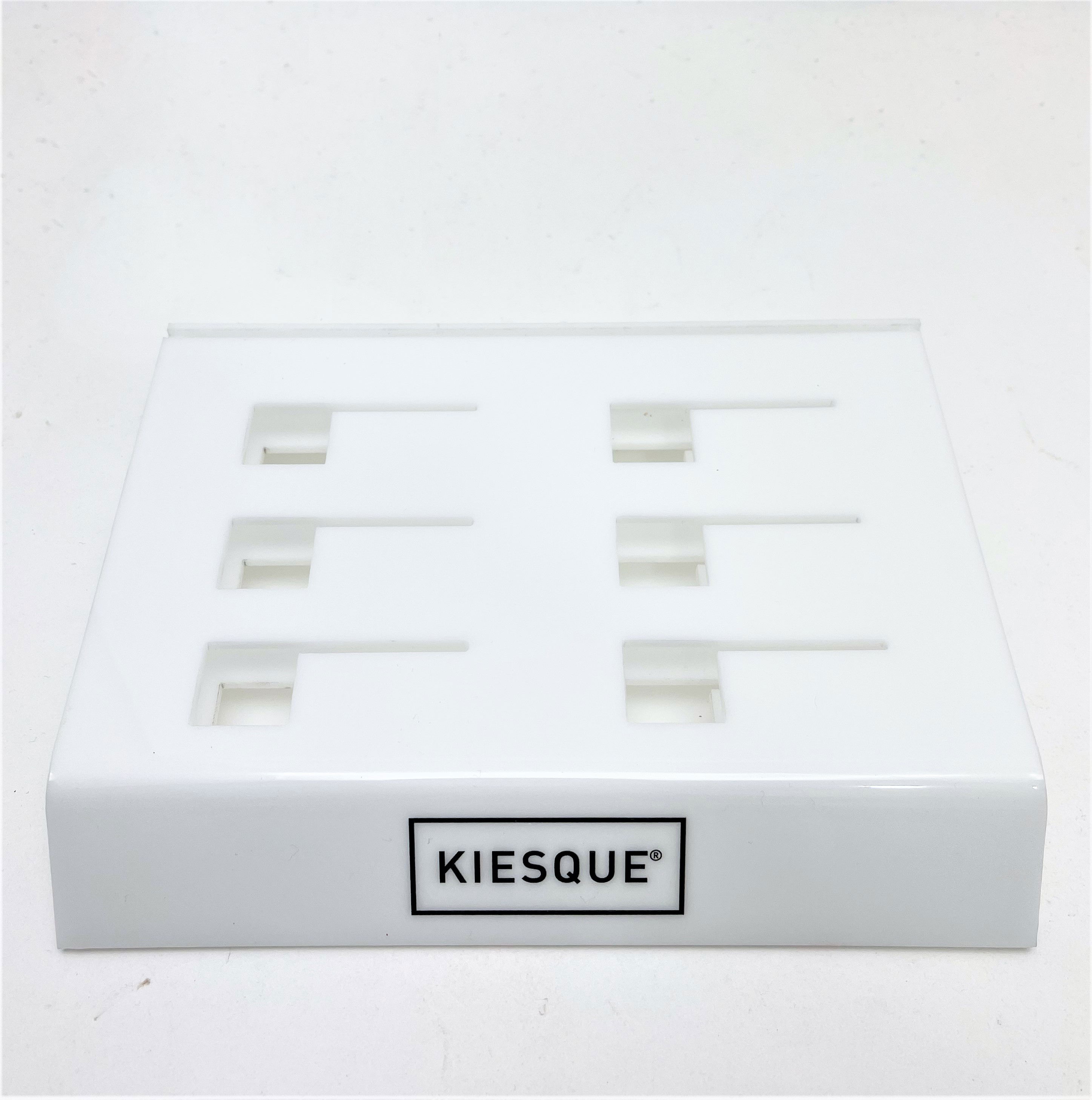 White acrylic is just as sturdy as it is beautiful. White is a universally complimentary color for any space and will work cohesively with the designs of your products and space. Your products will be highlighted and elevated to attract your audience, which may increase sales.