New Years is around the corner and nothing rings in the new year better then a nicely chilled bottle of champagne. A custom made ice box could be the perfect detail for your event, one that will be dispersed amongst your guests and can be used for many new years.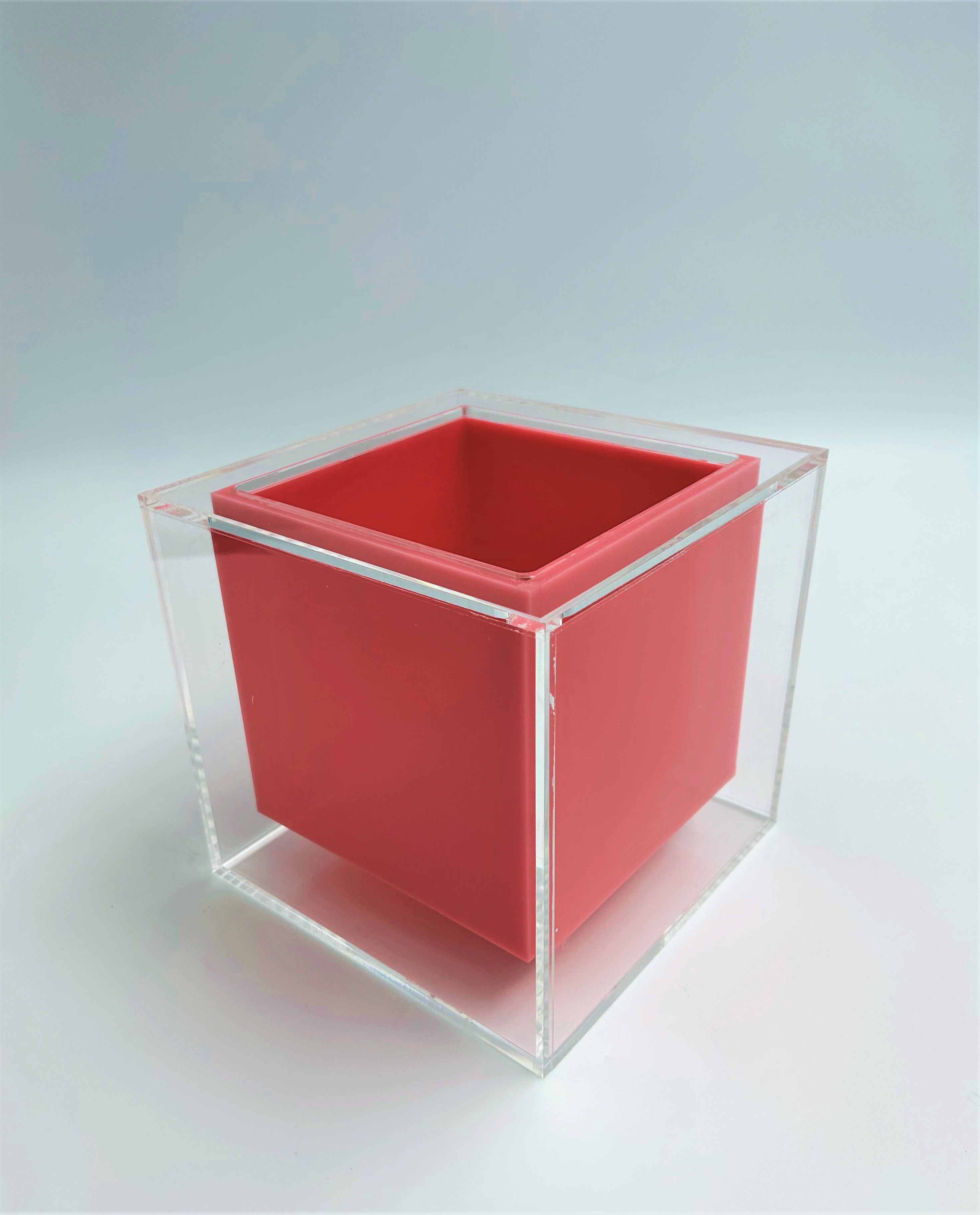 This particular design is pink and chic with a timeless yet modern touch. The pink is such a fun pop of color that makes the ice box itself look like part of the decor as well as a functional item. It is a completely opaque material so you wont be able to see through the pink acrylic. The color choice could be to coordinate with the venue's decor and color scheme or to compliment the bottle chilling inside.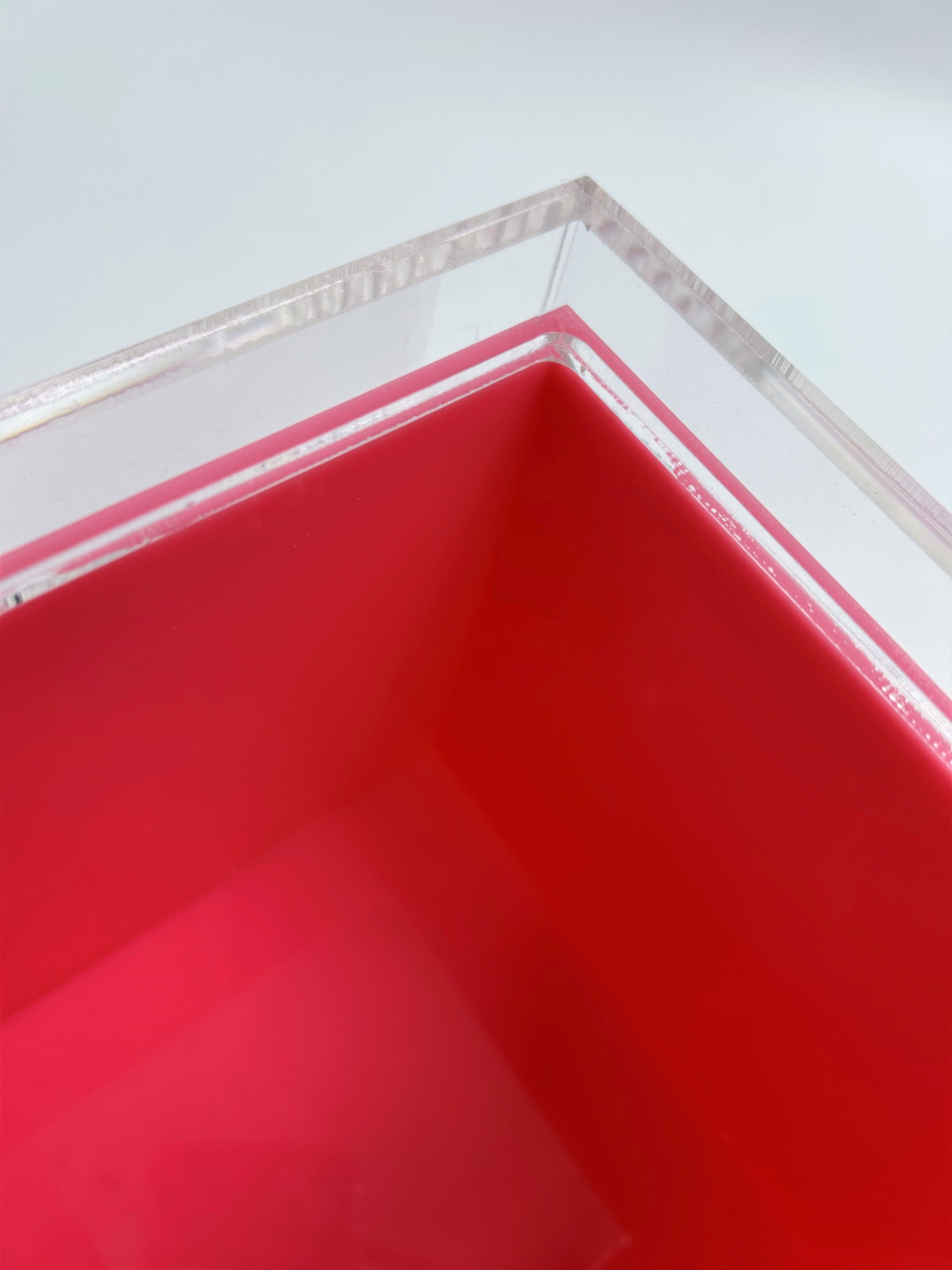 As you can see, this ice box has layers. You have the pretty pink acrylic inside and a crystal clear acrylic encasing it on the outside. This style and technique offer two functions.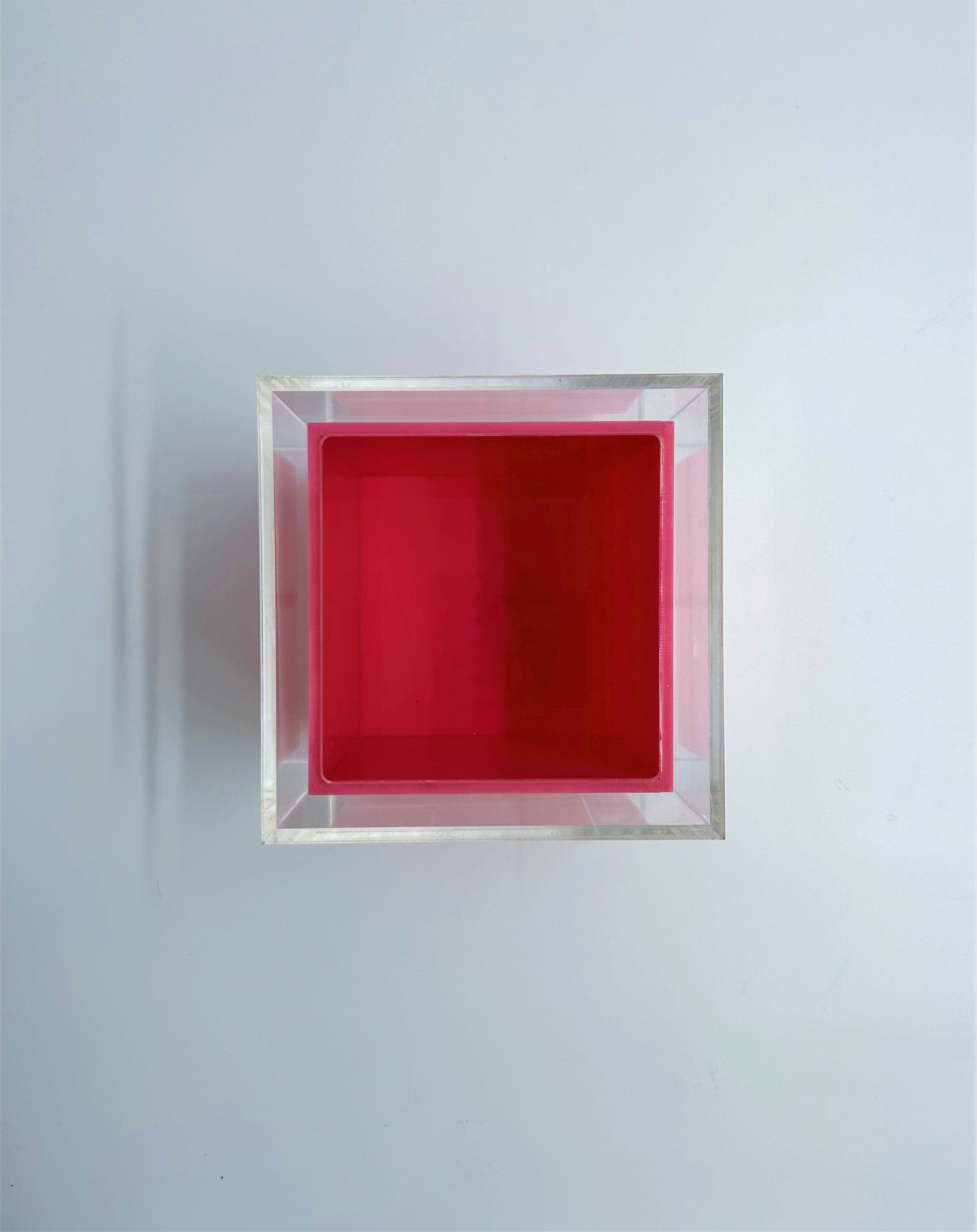 The first one is simply for aesthetic purposes. It looks fantastic! The clear acrylic resembles glossy ice which creates an interesting theme for your event or plays on the fact that this is an ice box.
Secondly, the layers help preserve the ice and make them last longer. This is handy to keep your bottles cold for a longer time. It's also time saving since you don't have to worry about frequently replacing the ice.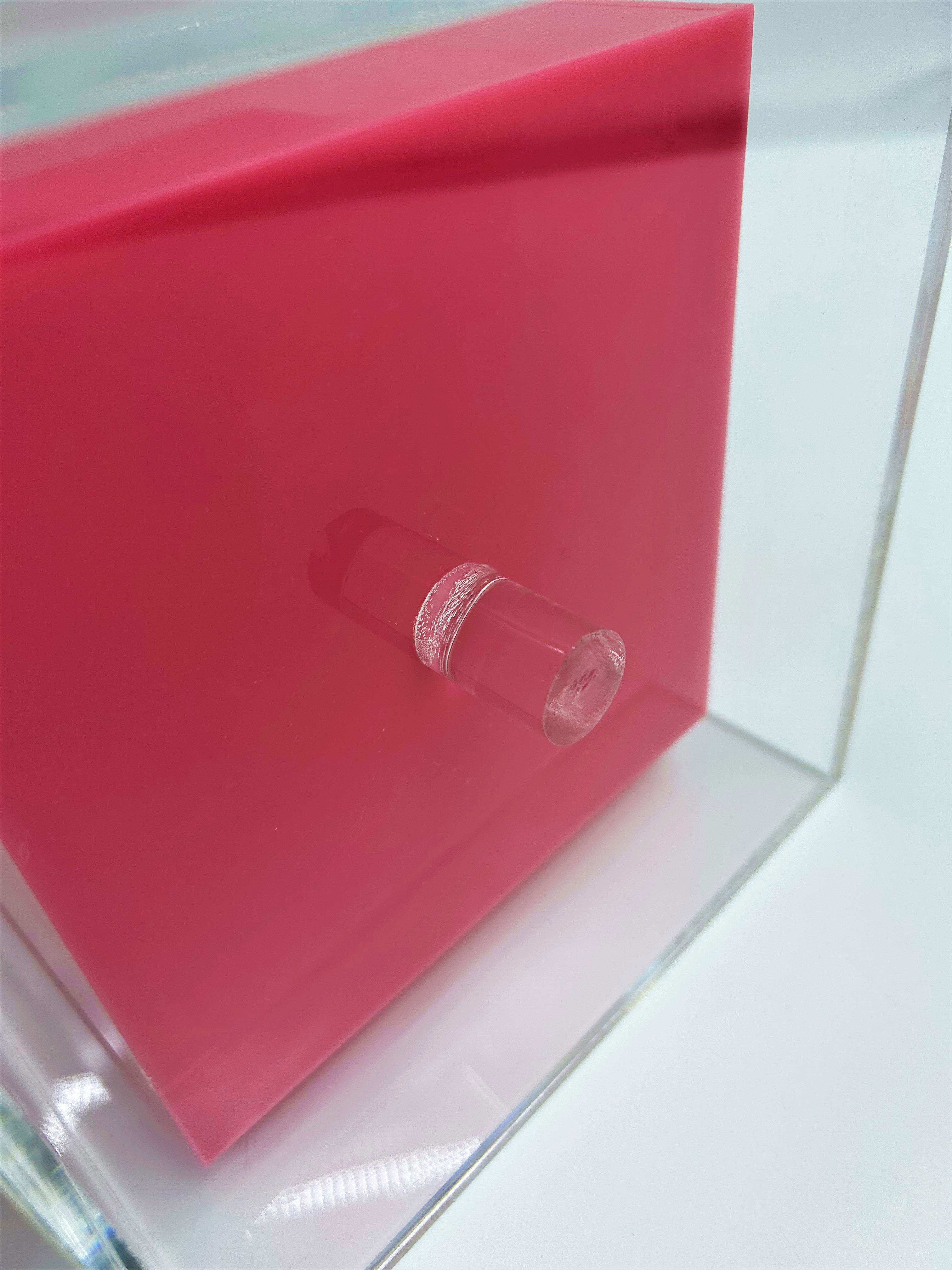 While the pink piece seems to be magically floating inside the clear acrylic box but it is not in fact magic. Its just clever placement. At the very bottom of the pink acrylic box is supported by a clear acrylic rod. While the inner part of the ice box is attached by the top, a little support doesn't hurt, especially when the ice and bottle could be quite heavy.