Akrylix will give you an "A", "B", all the way to "Z"! These custom fabricated letters are constructed from 100% crystal clear acrylic material. This is the perfect way to advertise your store and brand in an innovative and contemporary way that will gather the attention of every passerby.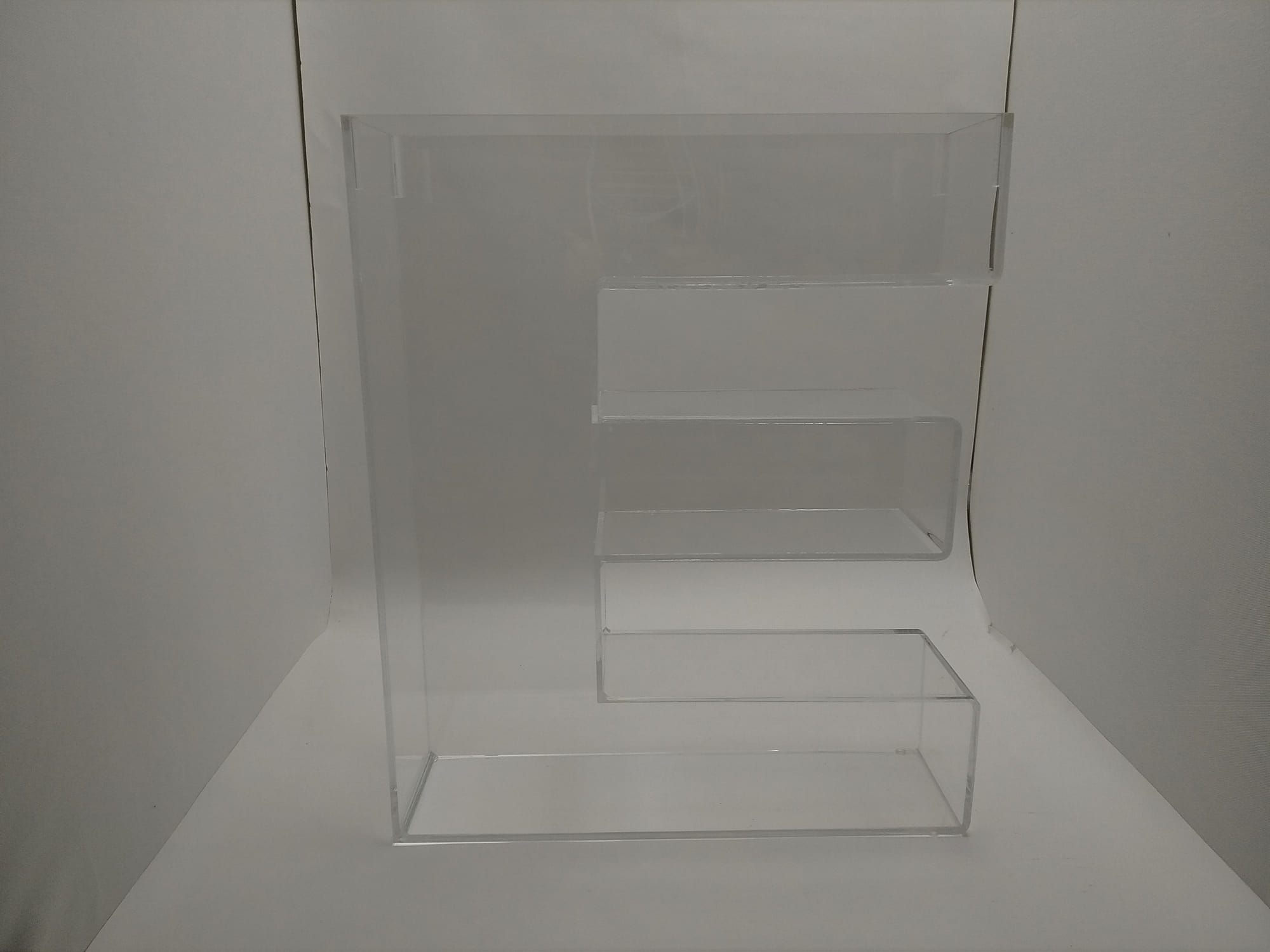 Certain letters, such as the letter "E" pictured above, offer surface space to display additional products.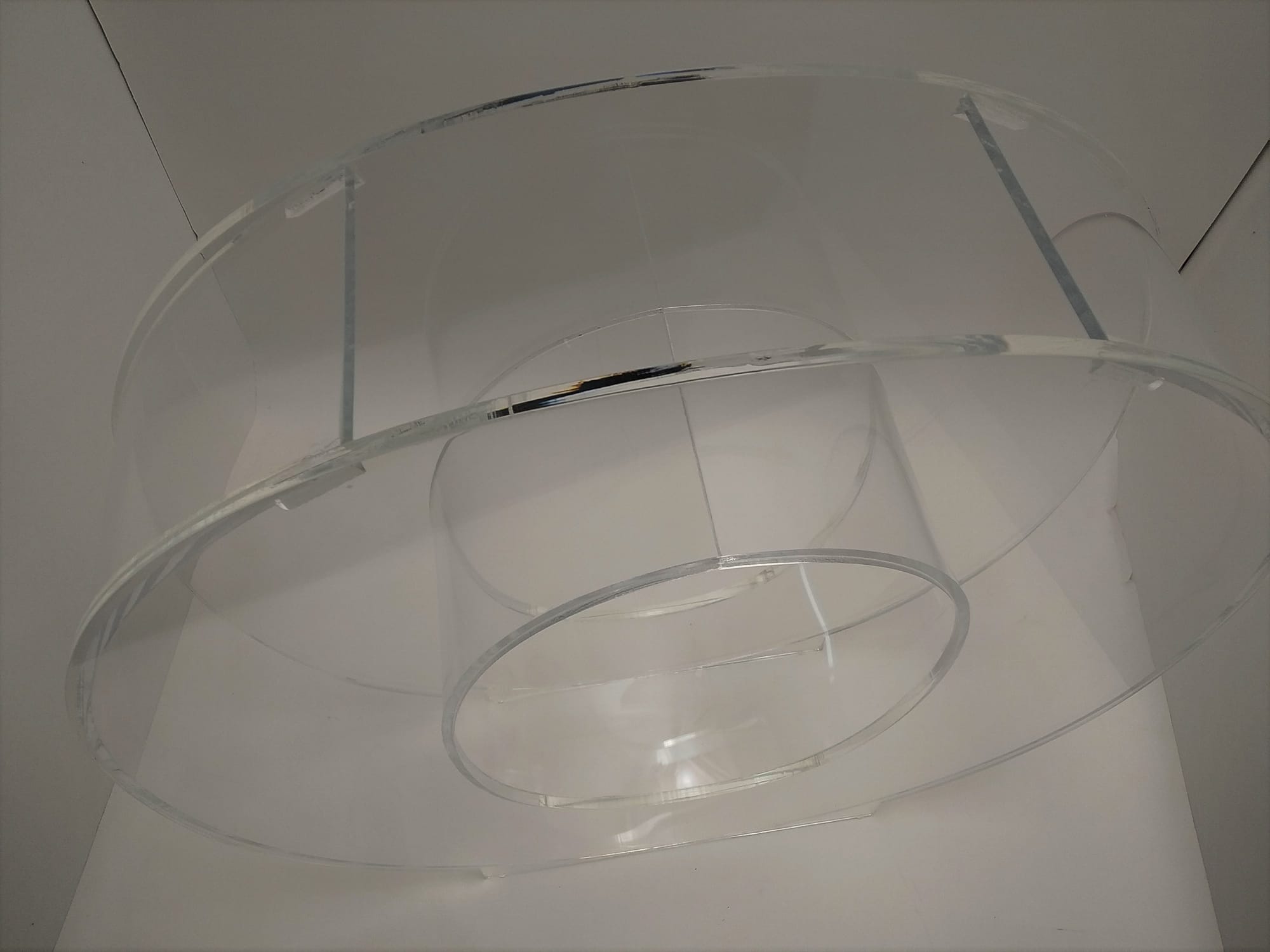 We love a multipurpose product. Each letter comes with an optional opening to fill with products, such as candy or small toys, inside. Truly, this is a perfect acrylic display.
For more information and options for a product just like this or similar, please feel free to contact us with your ideas and if possible a drawing or sketch so we can bring your vision to life.