For the modern day minimalist, a simple design with maximum utility is a dream come true. You want something that's going to make a statement without being ostentatious. A long lasting product both in quality and aesthetic design is a great investment which will save you money in the long term. Most trendy furniture pieces are made from cheap wood material that is easily damaged.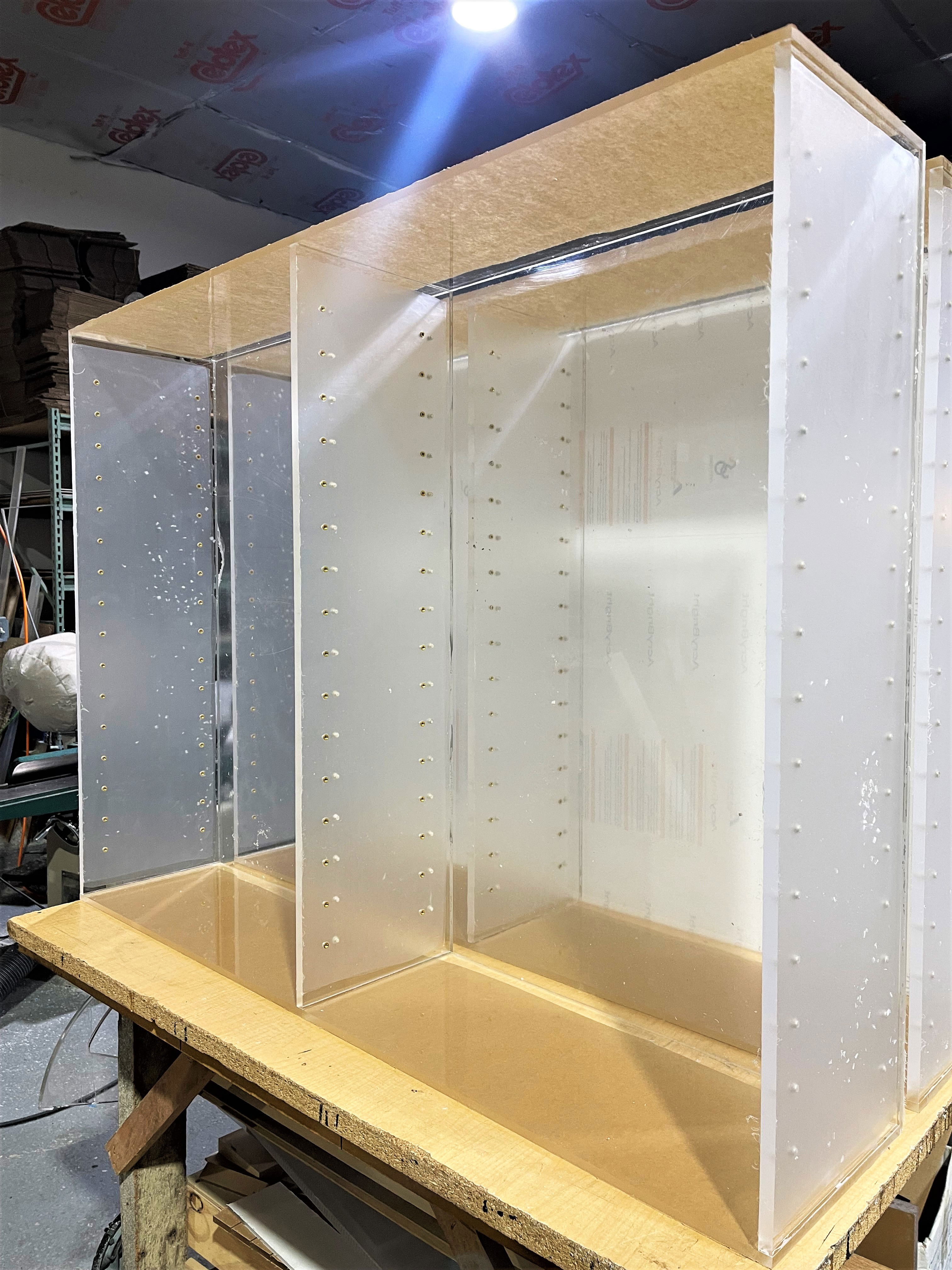 Acrylic is an impressively durable and long lasting material that achieves that beautiful minimal look. The thicker the acrylic, the more durable the entire piece will be. This particular project utilized 3/4" thick acrylic for more durability.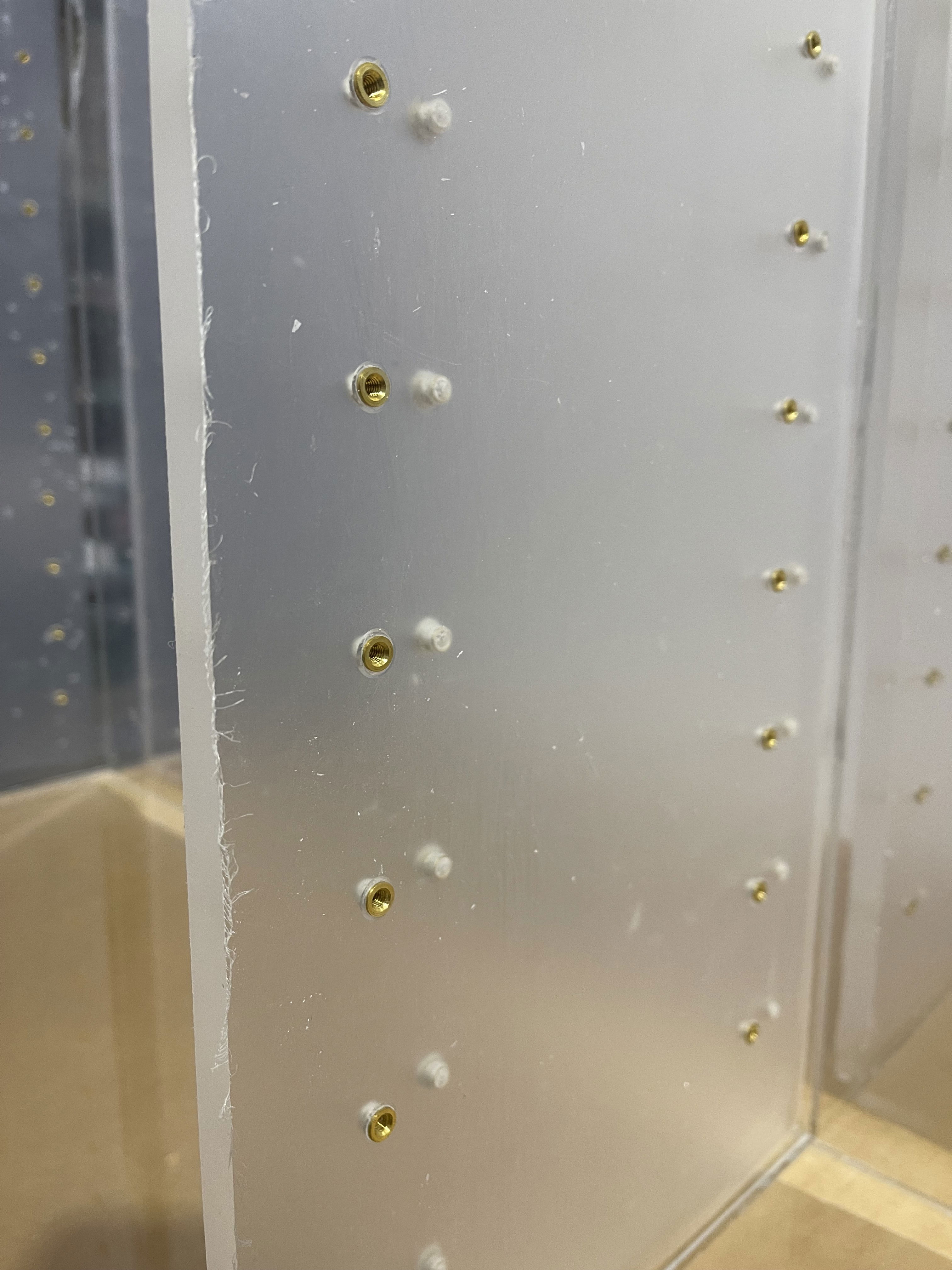 3/4" thick acrylic worked very well for the screws where the shelves will be placed. It is thick enough for the screw not to poke out from the other side. By making sure the screws are not poking through the material, you are preserving the structural integrity of the entire unit. Additionally, the screws are also more securely placed inside the acrylic.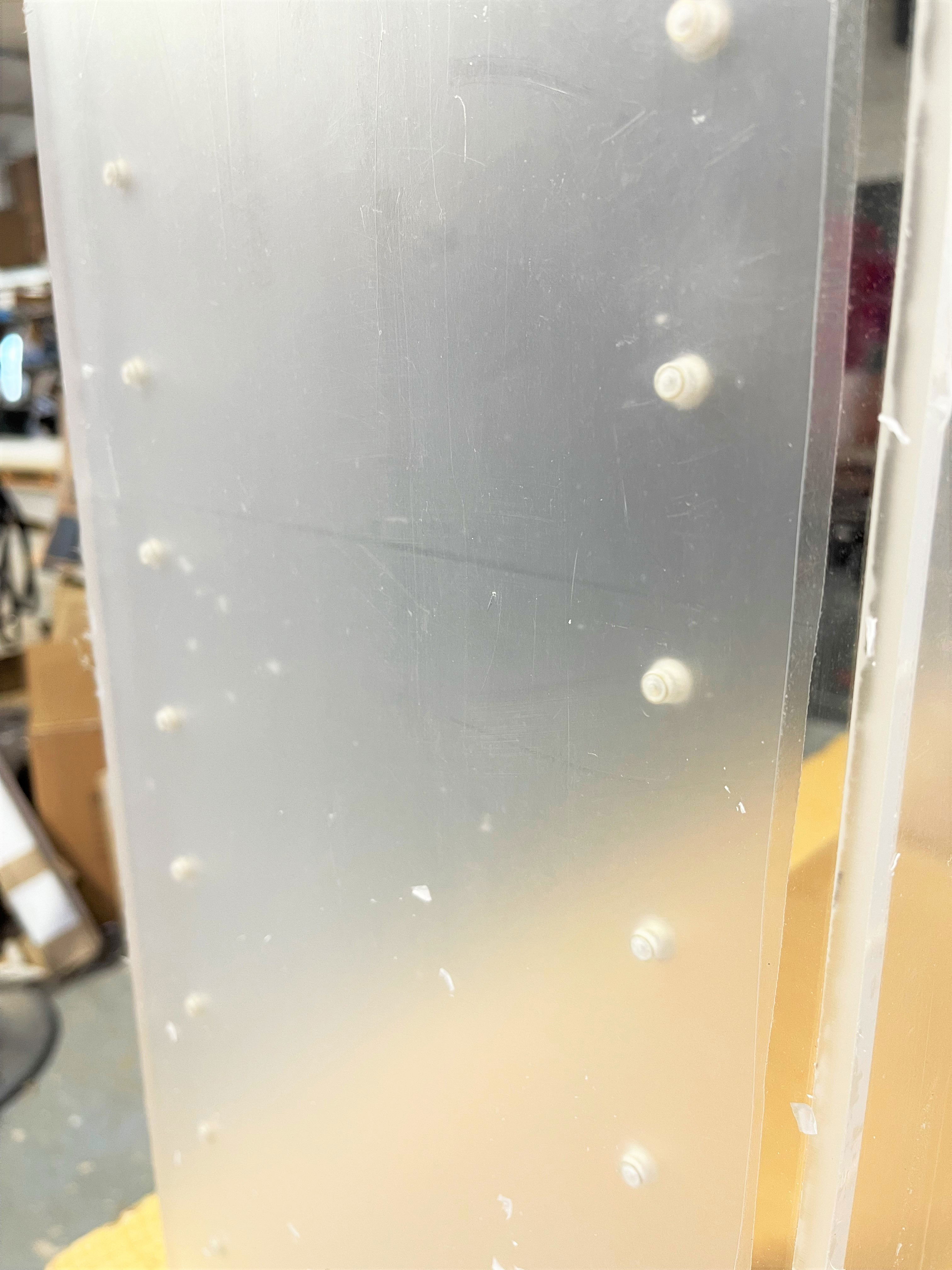 We follow your measurements and dimensions to the letter. Our expert team will take your design from sketch to reality. This magnificent acrylic cabinet began as an idea and a sketch. With the combined efforts of our seasoned production team and your imagination, the sky's the limit.