Conduct your scientific research safely with a clear acrylic research case custom made to fit your needs. This particular research case is made to prevent splash whilst also being easily accessible.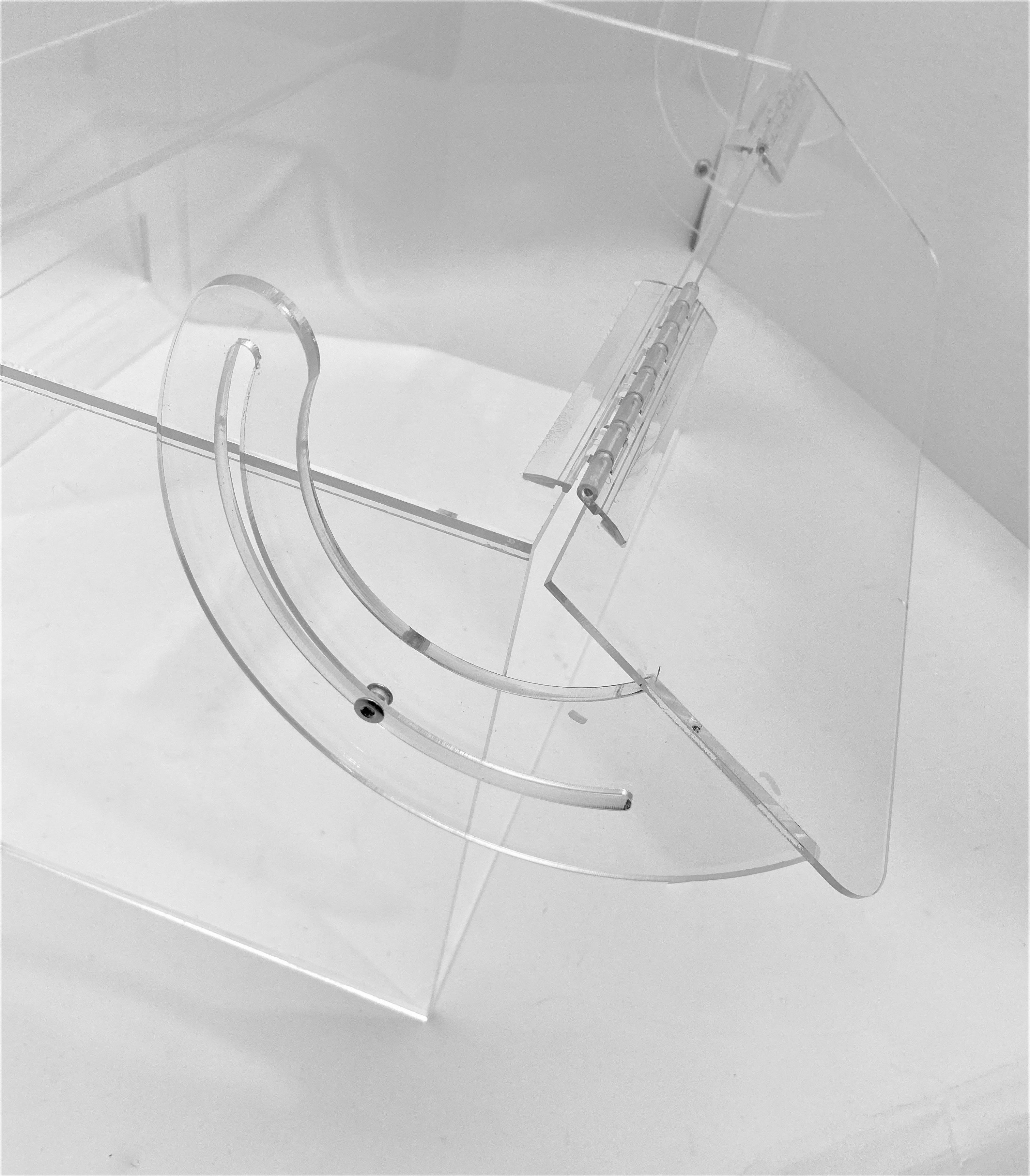 To help keep your hands free as much as possible during your research, we created a mechanism to keep the door propped open. While it helps keeps the door open for you when you need it, you can also very easily close the door again. The mechanism slides smoothly without the need of access effort.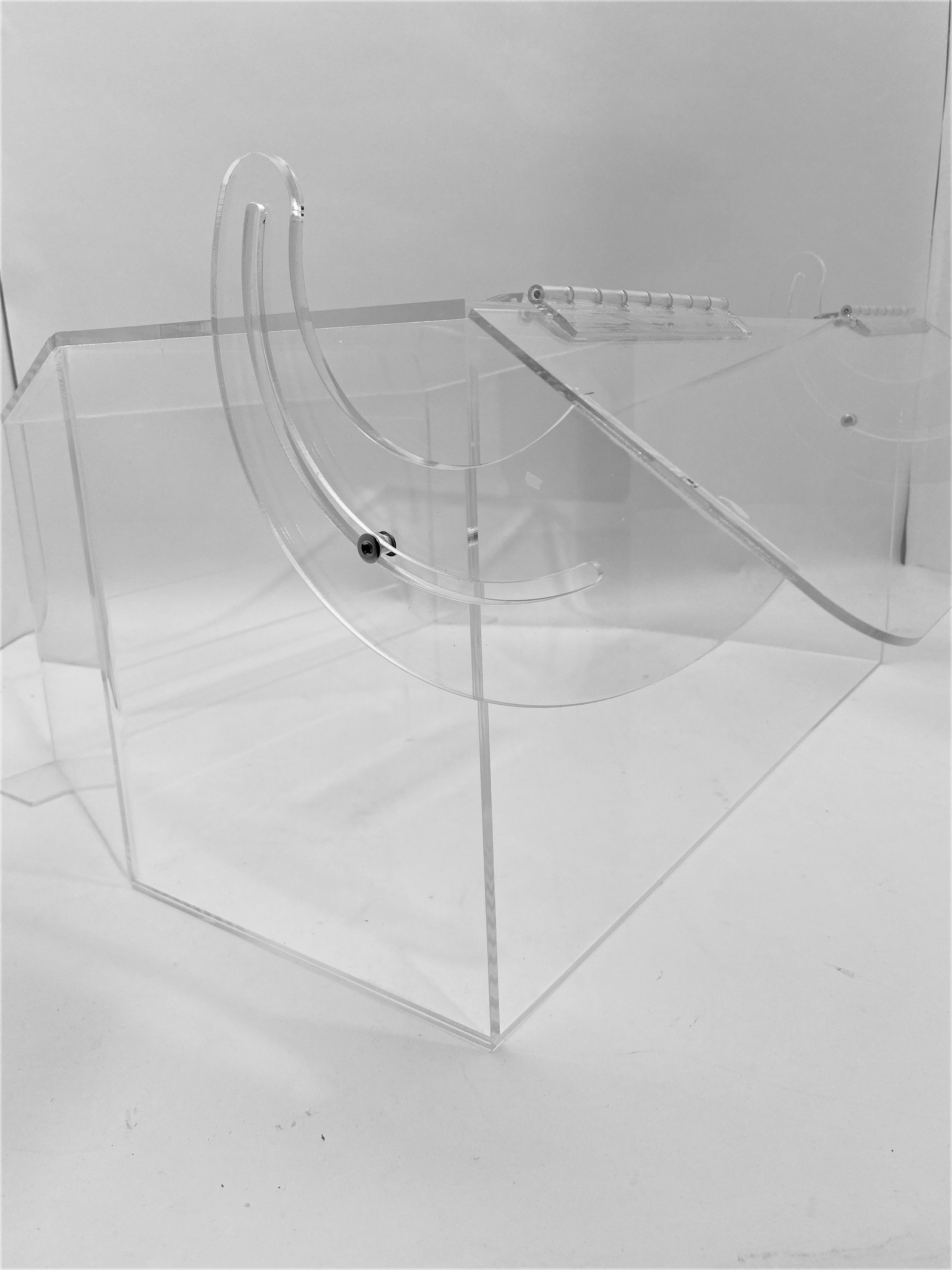 For scientific demonstrations, this box is perfect for it's minimal but eye catching appearance. It's modern and almost futuristic looking will inspire your audience. The clear and minimal aesthetic also serves a practical purpose. Acrylic is incredibly clear and will allow researches and others perfect view of the contents inside whilst also preventing potential exposures from spills or sprays.