Make your food items stand out while simultaneously elevating the aesthetic of the dining establishment. It's a unique yet classic way to advertise your appetizers, drinks, main courses, desserts and more! This is especially ideal for soft openings with limited menus and pop ups. The small quantity of foods and drinks will fit onto a small piece of clear acrylic whilst also looking chic.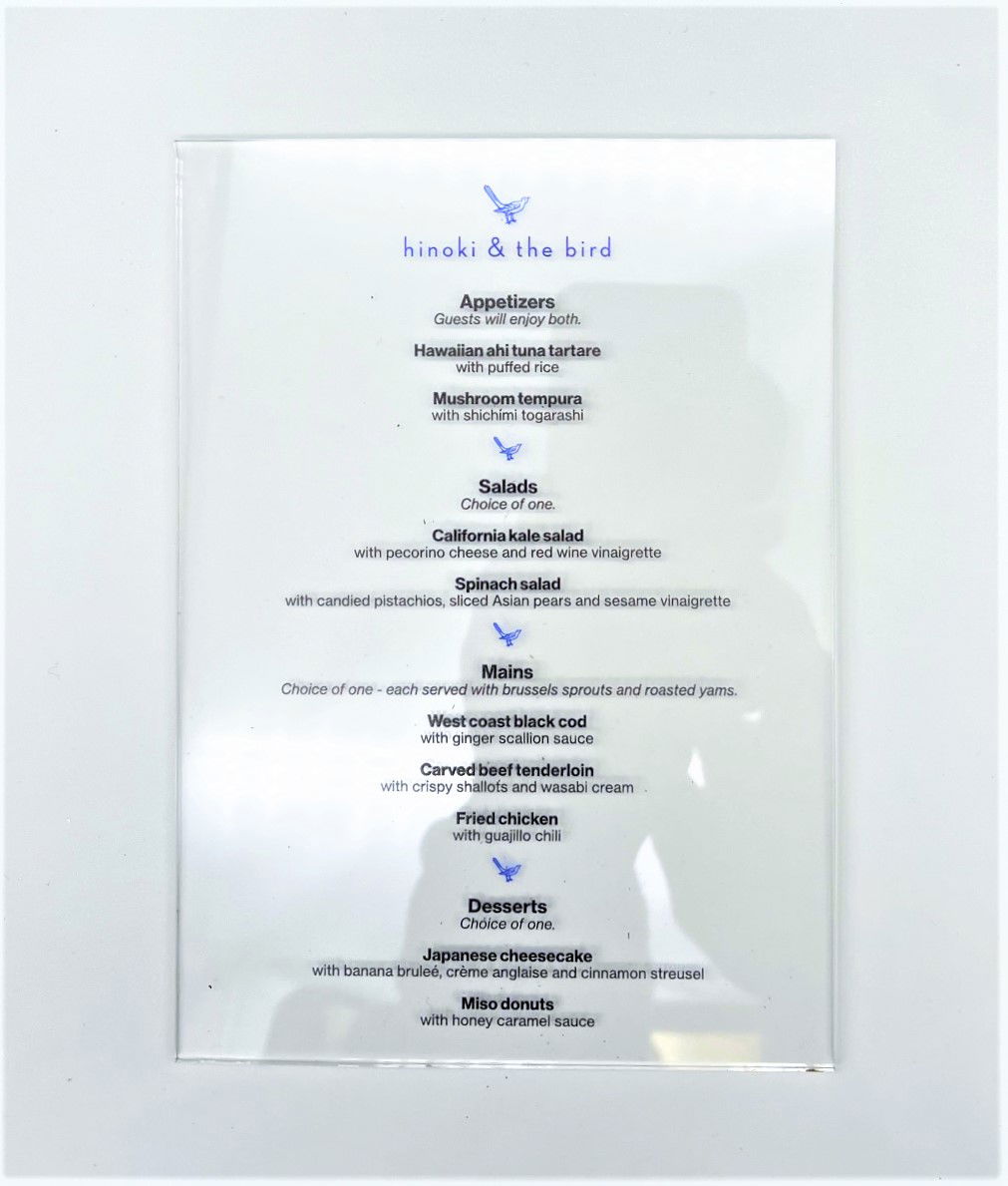 UV ink created graphics and images that are fade and scratch resistant, creating a long lasting menu. With UV printing you can print logos, symbols, images and other graphics relating to your restaurant or event. For special events such as weddings, you can include initials and messages printed onto the menu for your guests. Doing so creates a wonderful memento for you and your guests to take home and treasure.
The acrylic sheet will be cut perfectly to the exact size you need for your menu to ensure all the printed items fit without being over crowded or allows too much empty space. Additionally, the edges are dulled down by flame polishing, making them safer to handle.
It can get rowdy at a good party. Things get spilled, dropped, and broken. Acrylic is shatter resistant material. In the unlikely even of the acrylic breaking, it will break into large and dull pieces that will be safe and quick to clean up. This is an important detail for maintaining safety at a function with many people.