Modern, innovative, simple, and stylish, these custom acrylic holders will compliment your collection perfectly. It's sleek and clean design allows for a minimal aesthetic that will also flatter any and all designs. Each individual piece is glued together by experienced hands with an incredibly strong adhesive. The main piece that holds the plate in place is oven formed to create a sleek and interesting shape that offers support to your collective plate.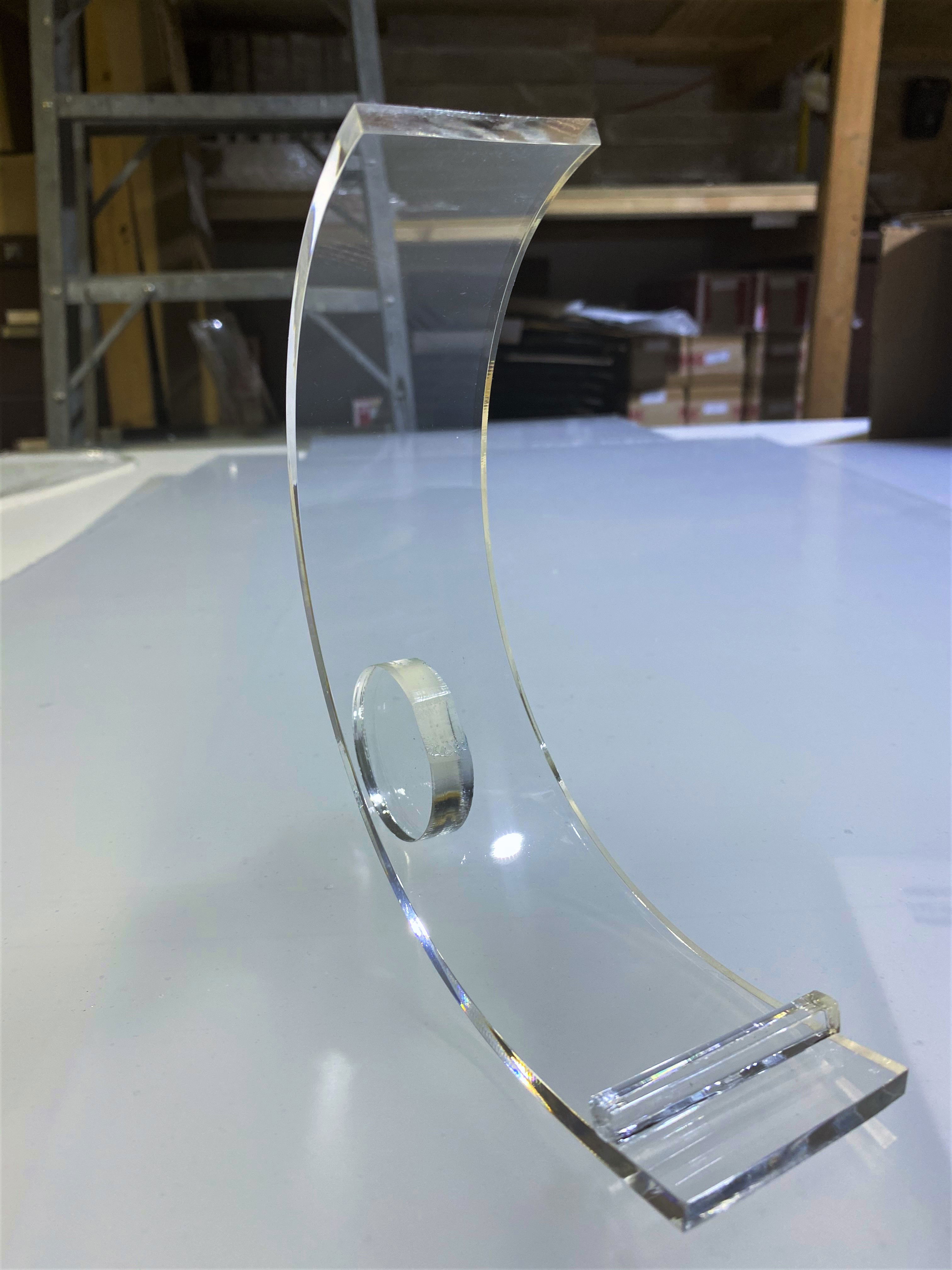 This display can be used for your personal collection of artistic and/or cultural plate ware as well as for shops to highlight a specific design or line of products. Museums can also utilize this modern display to compliment ancient artifacts in an intriguing juxtaposition. You are not limited to plates and pottery but you can also display photographs, canvases, and other pieces using this display holder.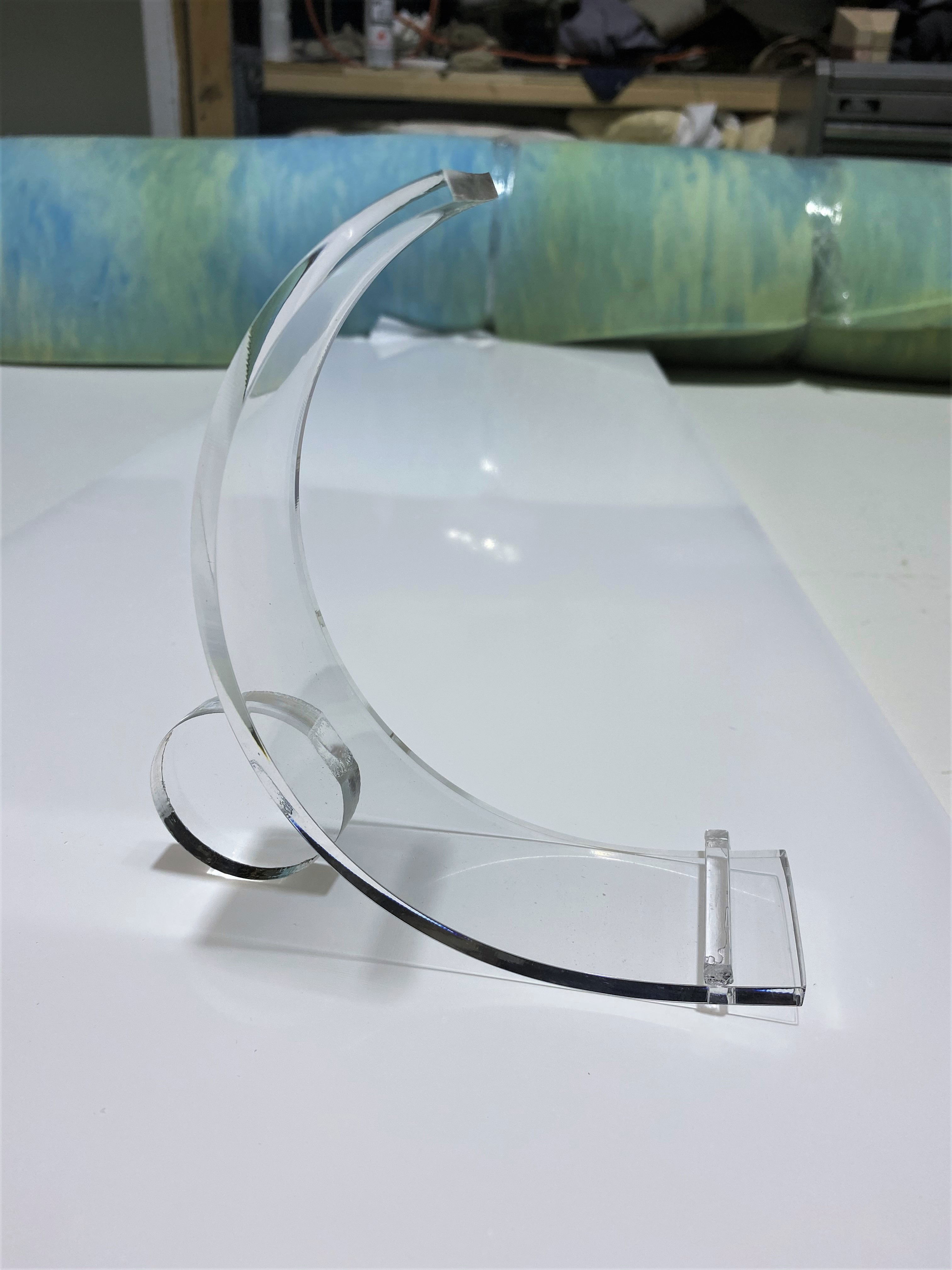 We can construct to your specification and offer suggestions and solutions to your design. You can select from our great variety of materials. Beautiful shades of bright and vivid colors in different finishes and levels of opacity to fit your aesthetic. These displays are not only great for displaying decorative or collectable plates. You can display books, paintings, pictures, and much more! Of course the design can be modified for specific displaying needs.For a custom display, please feel free to contact us!