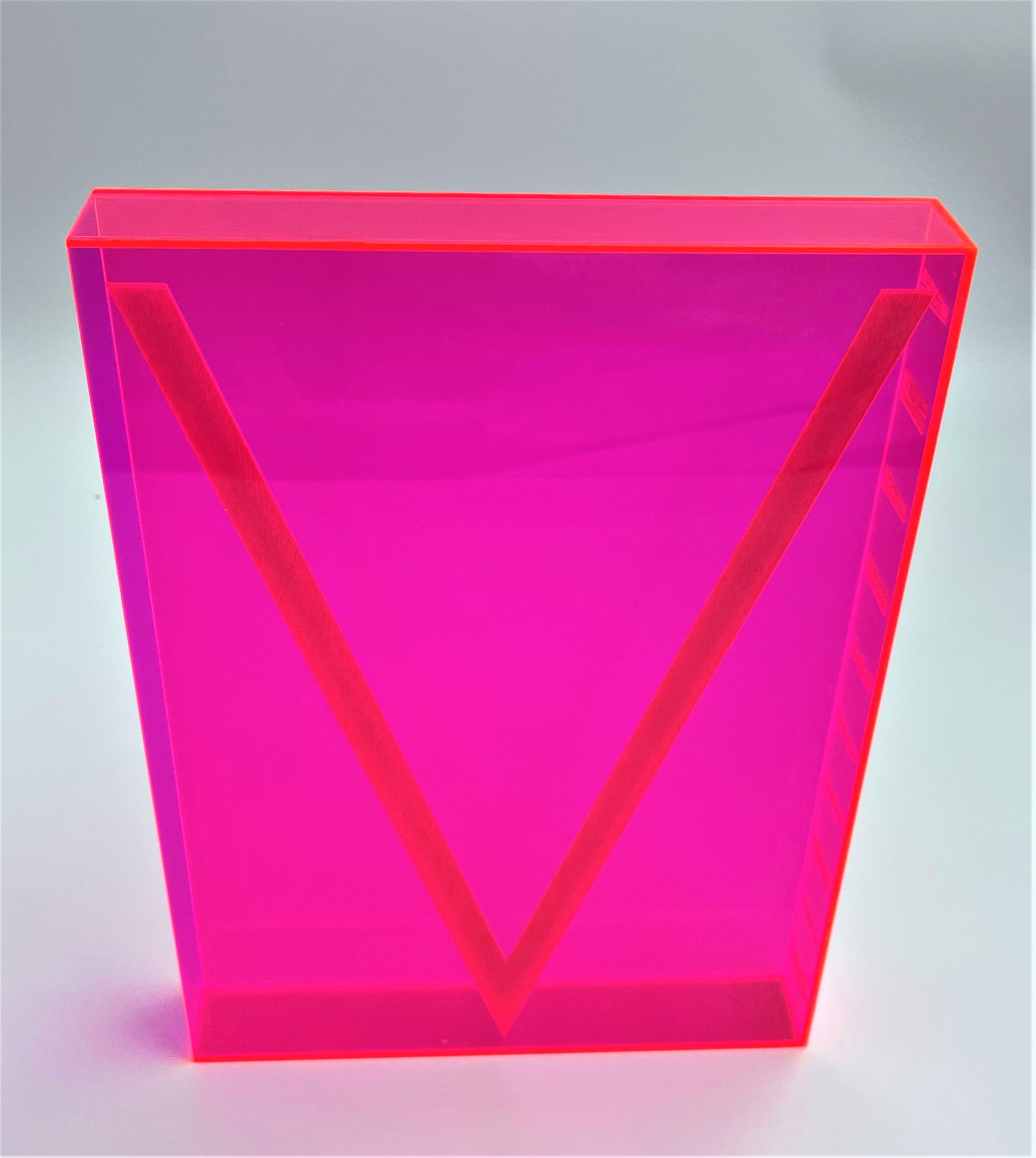 Preserve your special edition books and magazines with a custom acrylic cover! Using an acrylic book cover is excellent since it helps keep away dust, bugs, and moisture. Avoiding those elements will aide in keeping your pieces in perfect condition.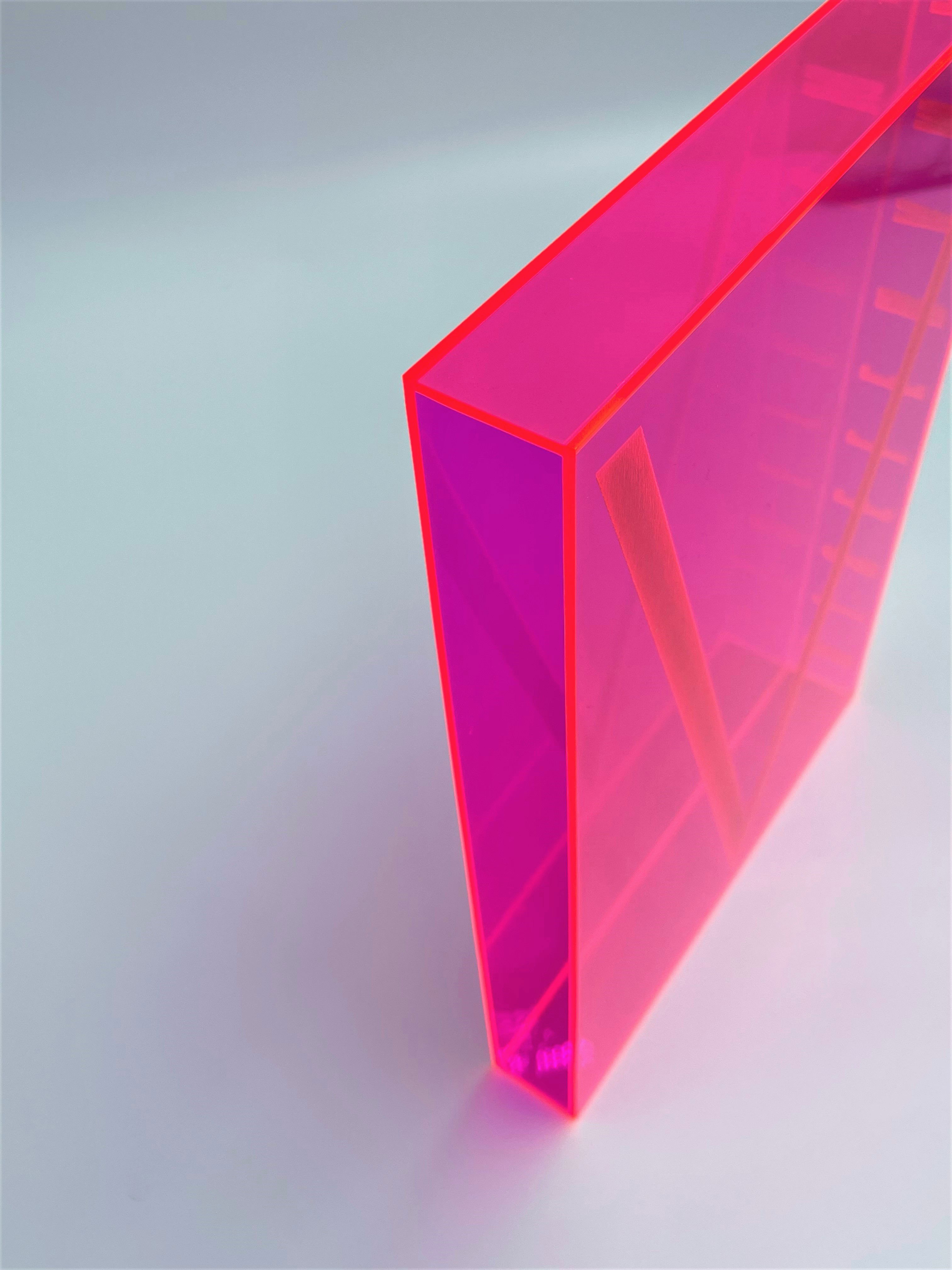 Sometimes you just want to take a spin through the pages again to revisit your favorite stories. One narrow side is left open so you can easily retrieve your item without damaging the pages, covers, or bindings.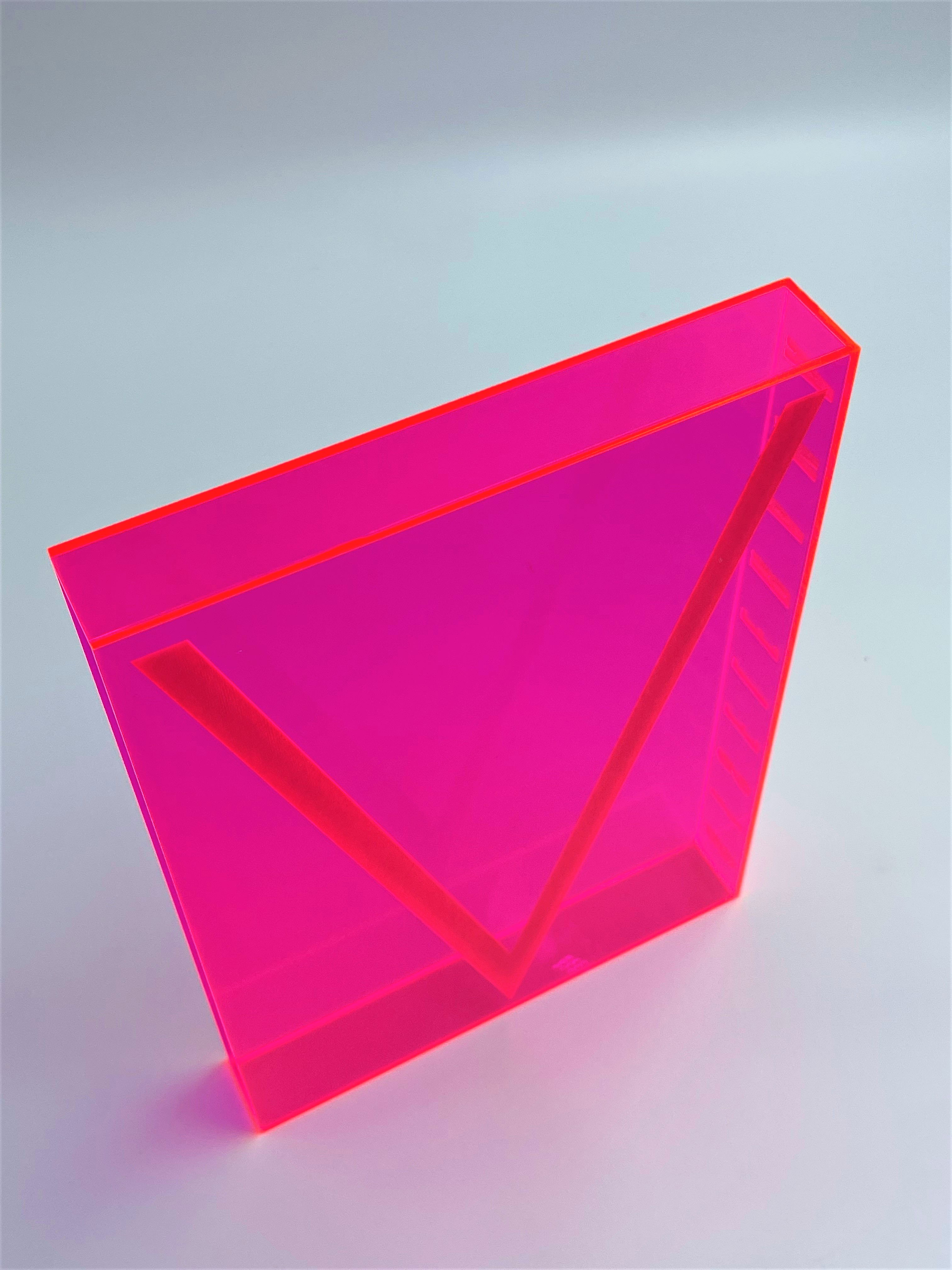 You don't have to settle for basic! Make your book cover truly your own by customizing it with designs in the form of engraving as well as material selection. The one pictured above used fluorescent red acrylic for their cover as well as designs inspired by the magazine that will be displayed inside.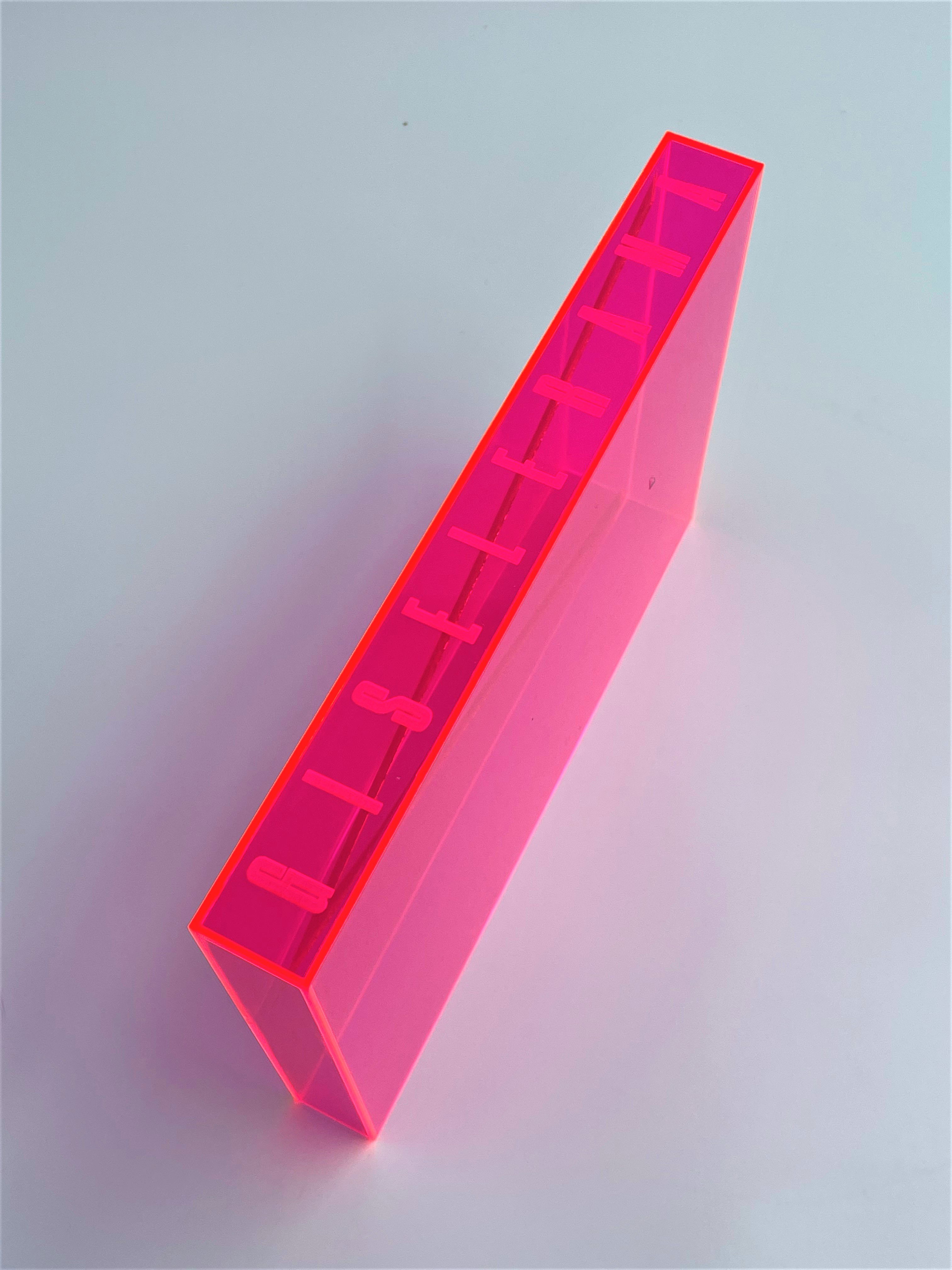 To help keep your personal library organized, you can also have the title of the book etched on the spine of the cover. This is also an excellent way to add interesting visual touches to your space. Whether it be a bright pop of color or a change in visual texture, the acrylic book covers will look fantastic in any space.
An acrylic book cover is also a great promotional tool for limited and special edition copies of any books or magazines. A book cover will help them stand out in any book store, book shelf, or magazine stand while also protecting them.