Wedding season is here and we are readily available to you to help create some one of a kind pieces for your nuptials. No two couples are the same and neither are their weddings. By creating your own custom products, your event will forever remain uniquely you and your partner.
A perfect way to add a touch of unique detail is with a custom acrylic charger plates. You can select from our wide range of materials to find the perfect color and finish to create your own custom charger plates. Our laser cutter will ensure that the shapes come out perfect each and every time, not matter how detailed and complex your design is. Our laser cutter is up to the challenge!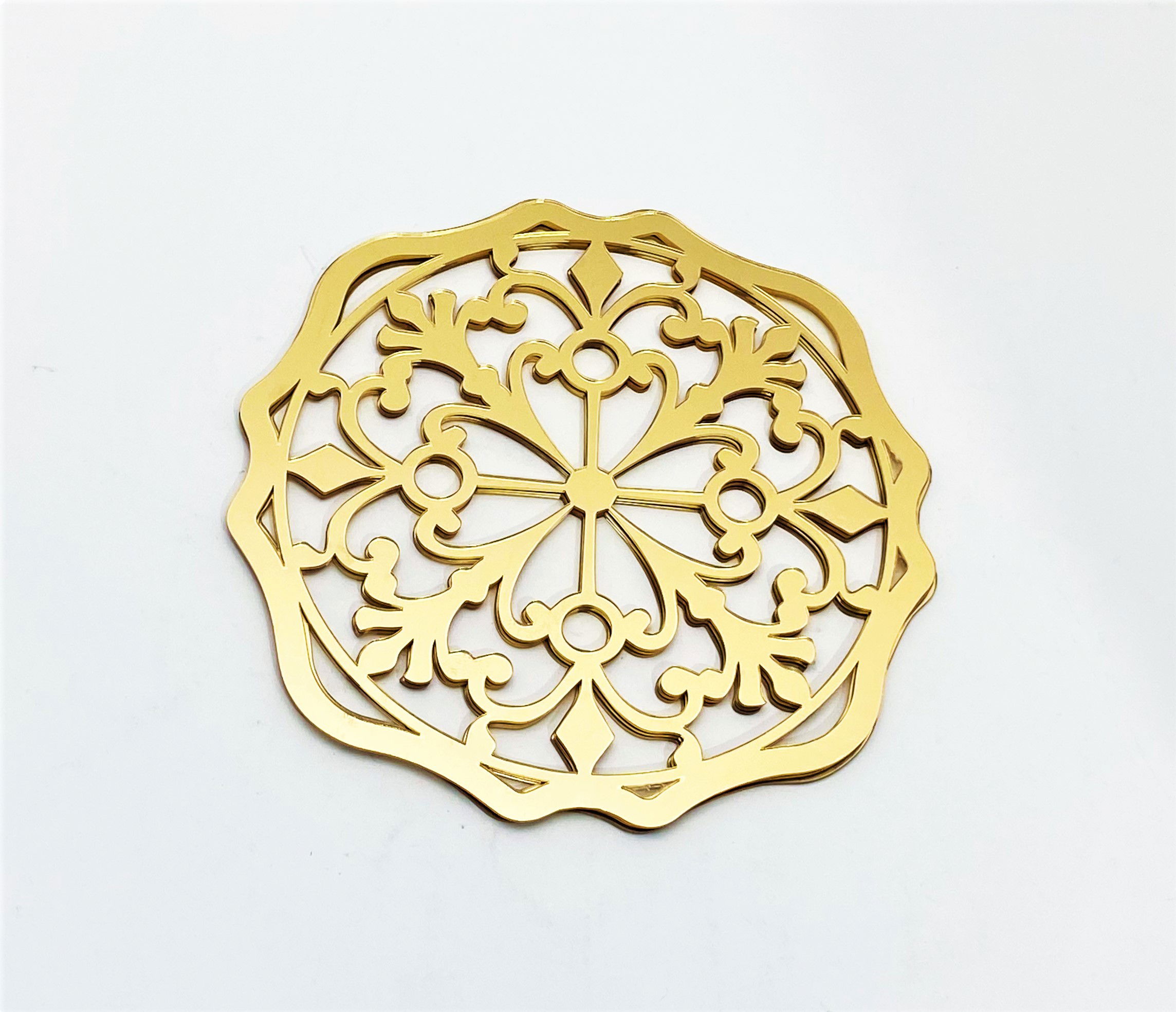 Recently, we fulfilled an order for a set of 150 charger plates for a wedding. Our client had a gorgeous, damask-like geometric design that they wanted laser cut into acrylic. They wanted a unique material, something that they hadn't seen at a wedding themselves. After browsing through our catalog of materials, they selected a beautiful mirror acrylic in a chic, classy gold that went perfectly with the color scheme of their reception. We got to work, input their design into our laser cutter and out came these gorgeous, intricate charger plates! Our clients were extremely impressed and excited to see them set out on all the tables to also impress their guests.
Acrylic charger plates are not just great for weddings, but they are an excellent addition to any sort of event. Quinceaneras, sweet sixteens, proms, baptisms, vow renewals, graduation parties, baby showers, and more! They are easy to incorporate to your event's theme and decor and will impress all your guests as they sit down to enjoy their dinner.