Schools continue in person and as one can never be too safe, sneeze guards are being put to use. Sneeze guards have been essential and continue to be so to keep germs from spreading.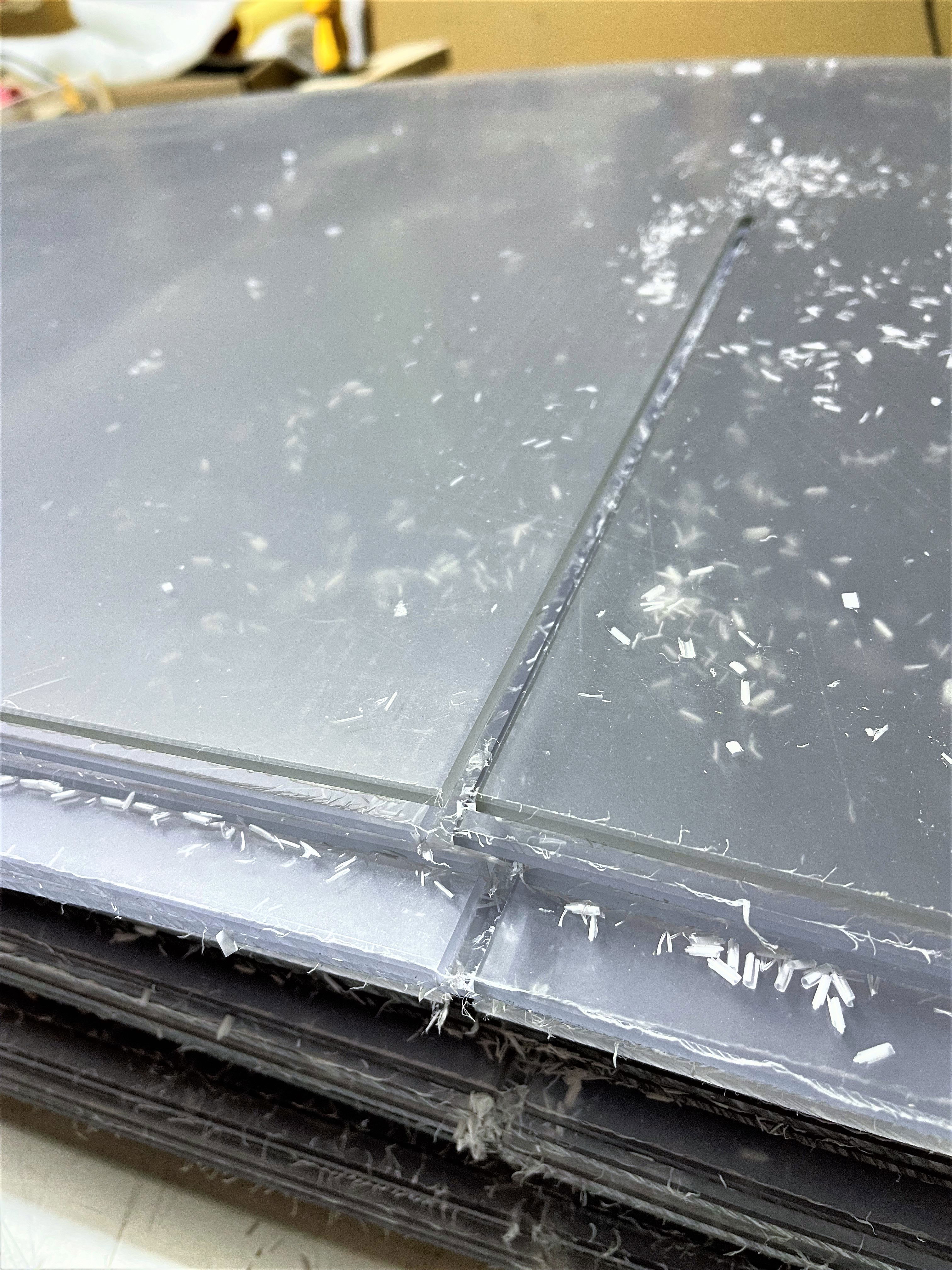 This particular lexan shield is designed to fit onto a large table with intersecting divides. This design allows the shields to be easily pulled apart, cleaned, and put away when not in use. While it is easy for the shields to be pulled apart when needed, students can't accidentally separate them.
Lexan polycarbonate is incredibly strong and resistant to breaking, which is perfect for classrooms with young children. This ensures that the shield will last beyond the academic year. Not only that but it is a perfectly safe material due to being shatter resistant. In the unlikely event that the polycarbonate were to break, it will do so in large dull chunks that are safe and easy to pick up. All corners are flame polished to dull the edges to prevent injuries but it also adds a delightful shine.
You can have your protective sneeze guards and shields custom designed to fit your exact needs. Whether you need large intersecting shields to fit a large surface or individual shields for spaces like desks, cashier's station and reception.