A long lasting display is a wise investment for any collector and retailer. It makes a further great investment when you can adjust the display as needed for new products. The acrylic material is sturdy and long lasting, creating a product that pays for itself over time versus cheap and flimsy display that fall apart easily.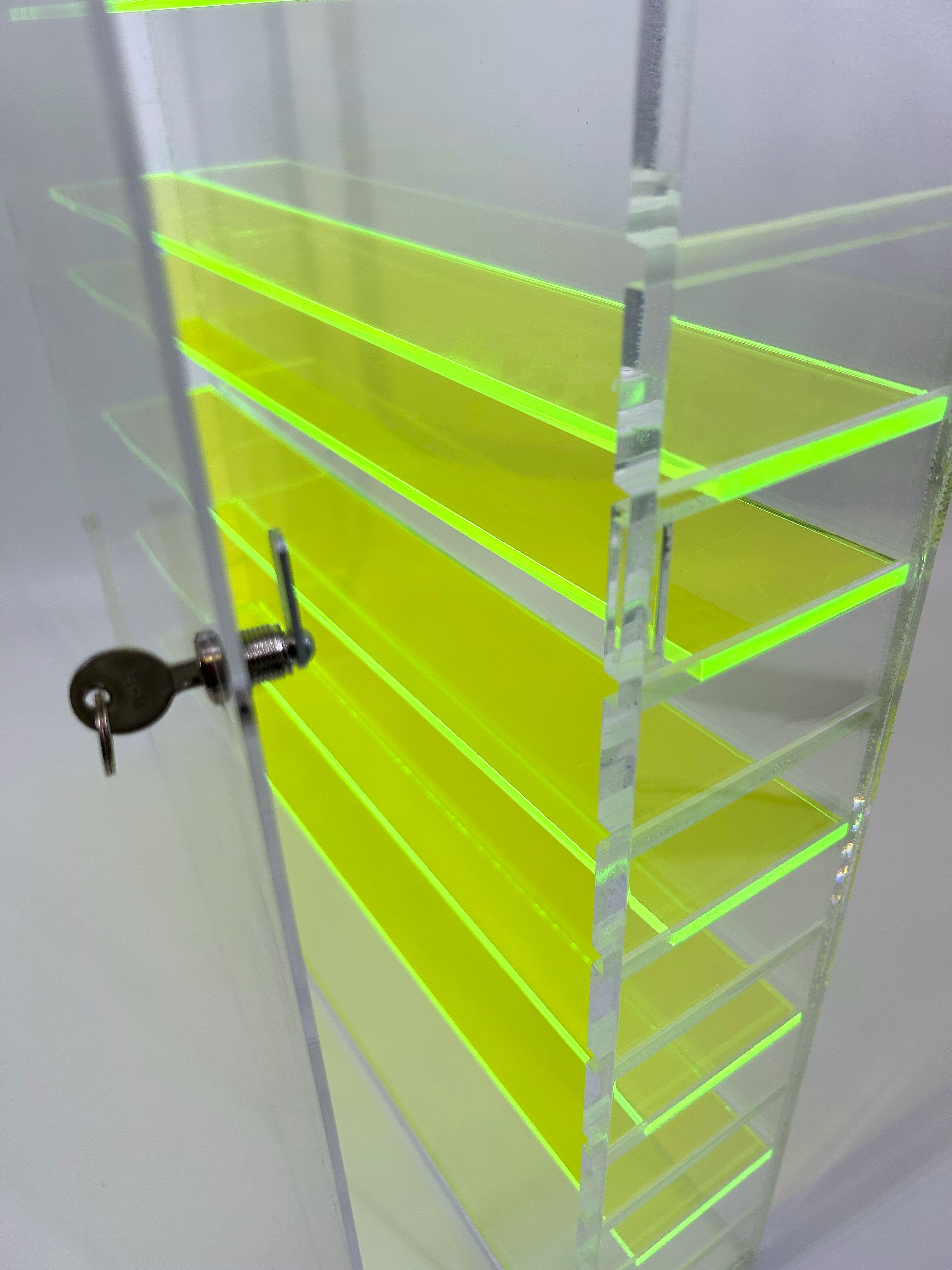 For securing high-end or age-restricted items, this display comes with a camlock installed on the hinged door. All camlocks come with a set of two keys for your convenience. The thickness of the acrylic material adds to the security feature due to its intense durability. Acrylic is incredibly difficult to break, which is why the material is often used for bank teller windows, government buildings, and other high security facilities.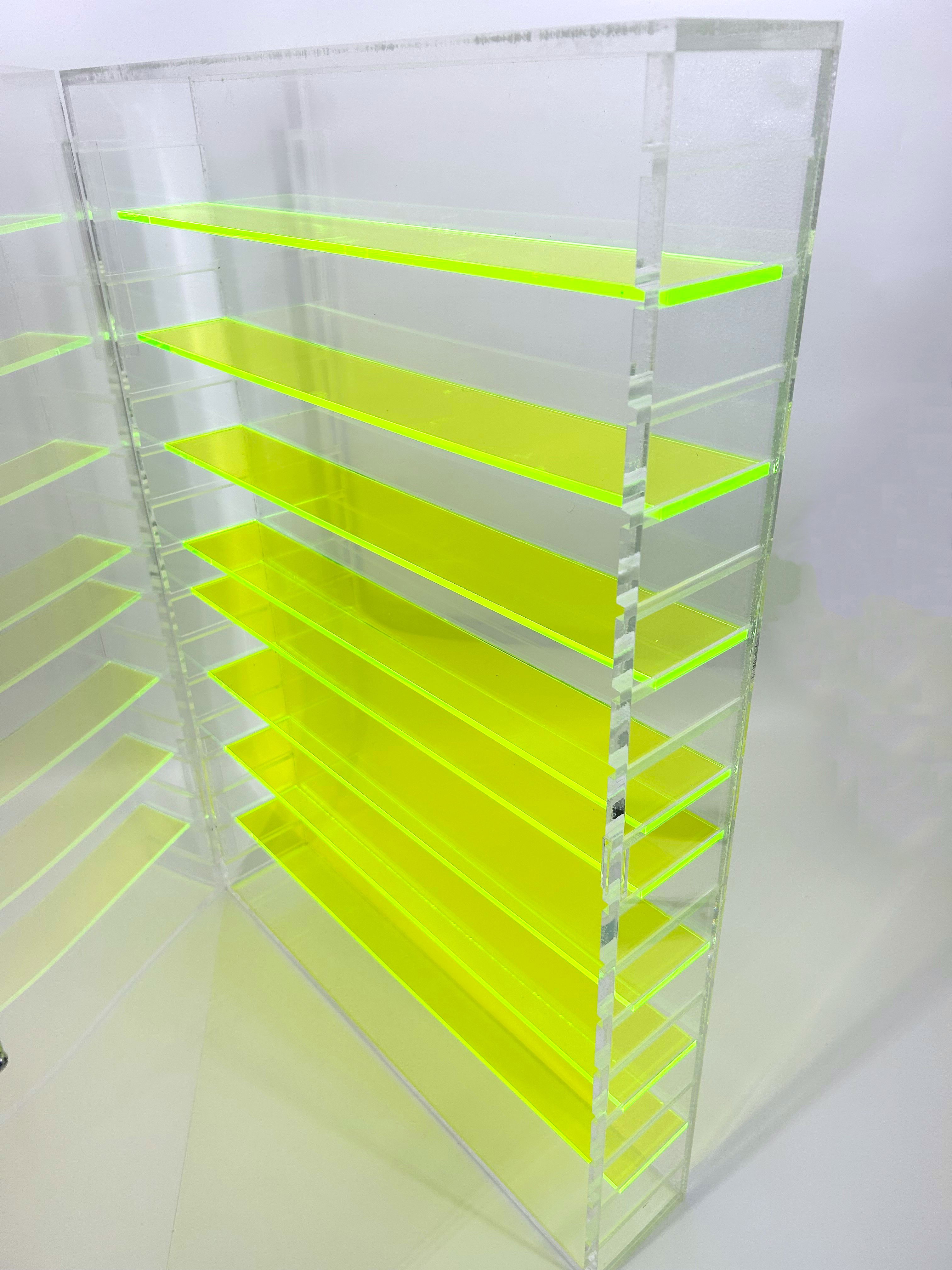 This particular display uses fluorescent green acrylic for a fun pop of beautiful color. Additionally, they are designed for easy rearrangements. Each side of the overall unit is a carved space for the shelves to easily slide in and out as you please. This way you can create as big a space between shelves as you want or need as well as the amount of shelves used.