PVC material is a durable, inexpensive and versatile. It has a high impact and weather resistant. It is also durable enough against chemicals and caustic environments. These are ideal characteristics for any display for its contribution to longevity. This is especially true for displays set up in high traffic places such as conventions and expos. This material is also ideal for frequent travel due to it's incredible lightweight.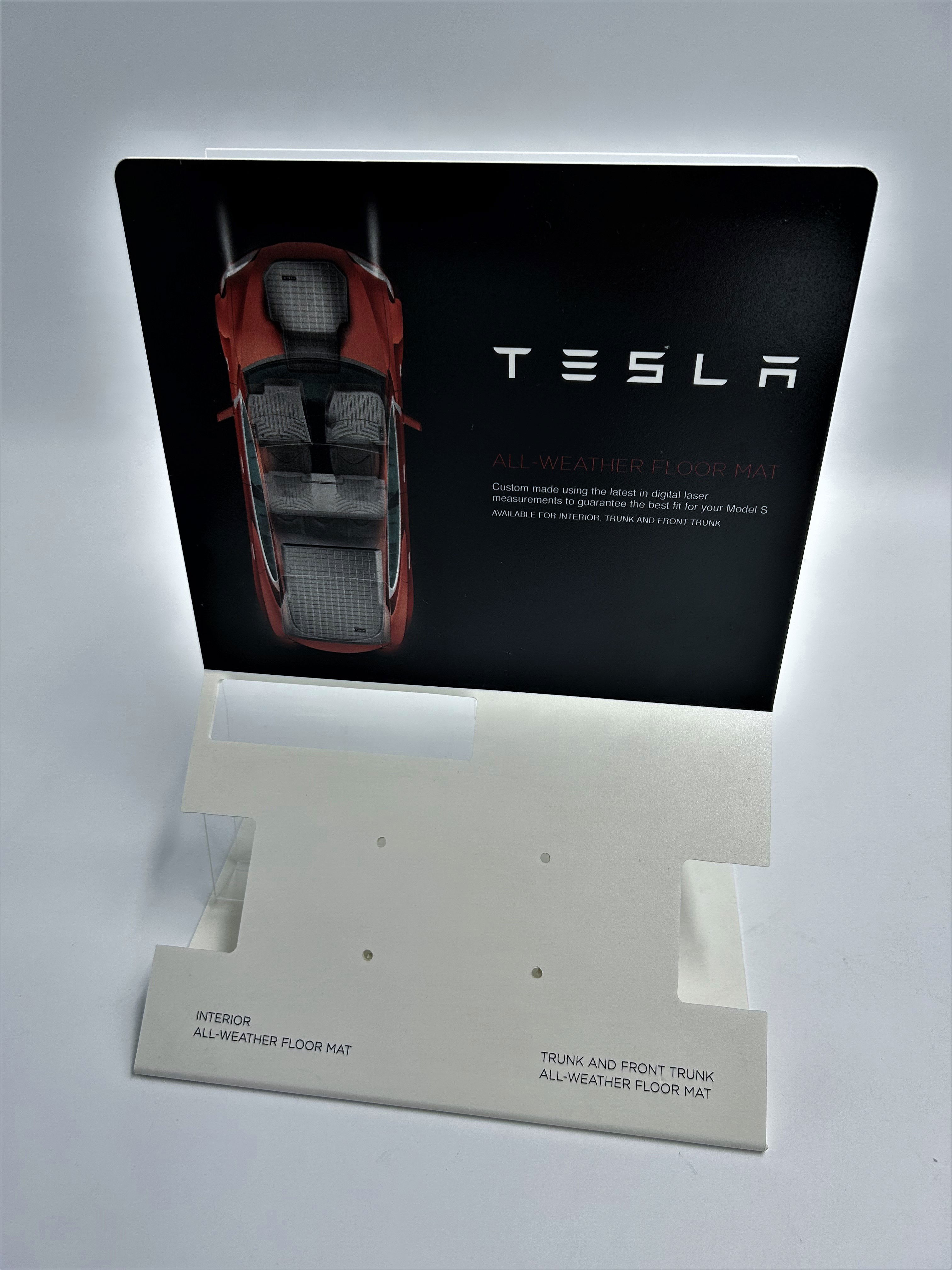 This particular piece was fabricated with UV printed design. UV printing is a fantastic feature for your display with it's long lasting, chip resistant ink that instantly dries when it's cured with the UV light. This details adds to the longevity of the entirety of the display. Your images will not only be long lasting, but they will be beautifully sharp and clear with perfect colors. From complex imagery to simple script is achieved to absolute perfection.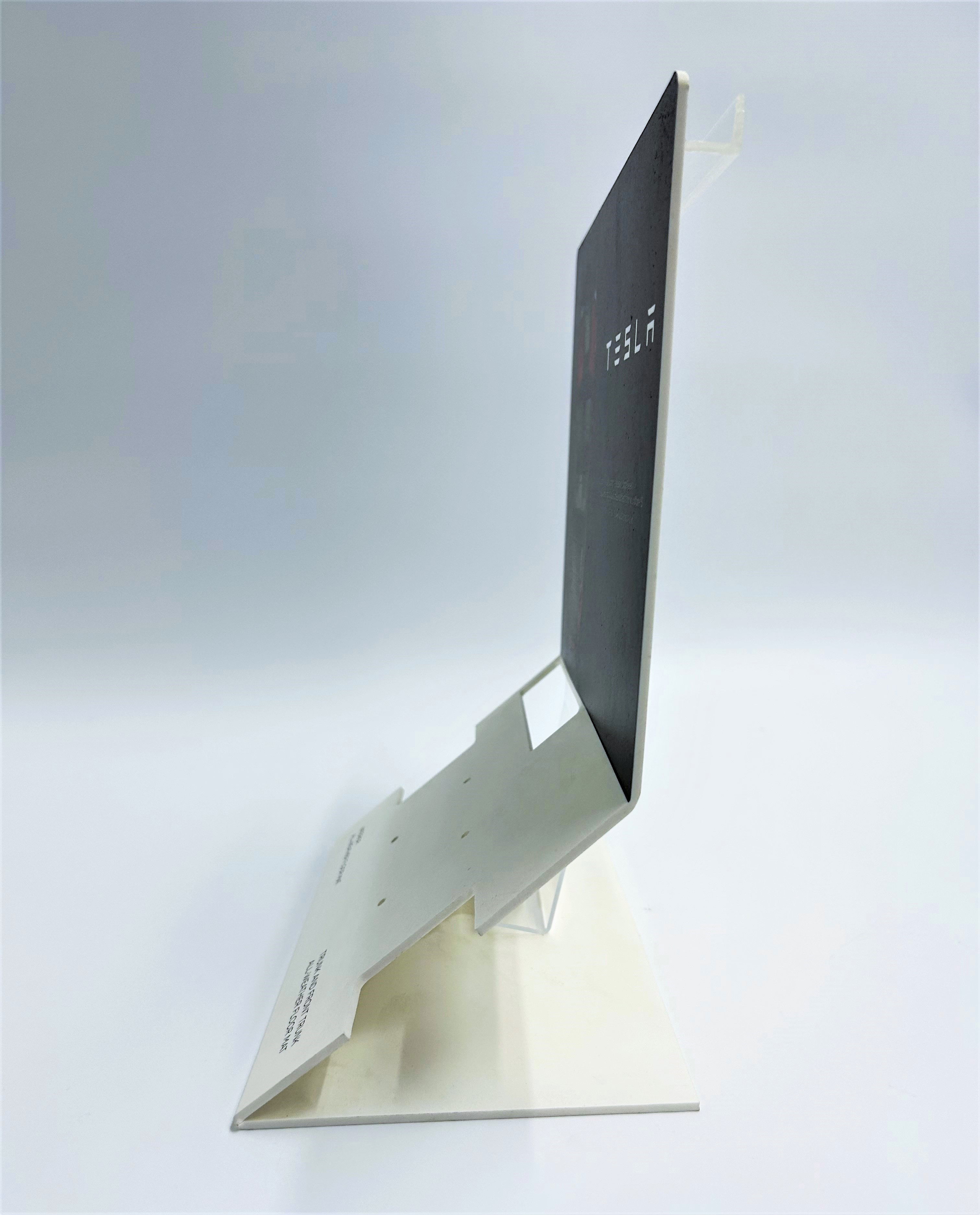 PVC is an incredibly easy material to work with! Not only use UV printing on but we can also laser cut the material into whatever shape we need for any project. Each shape is cut perfect and crisp to the exact measurements you need. This includes tiny details such as the holes on the front of the display.