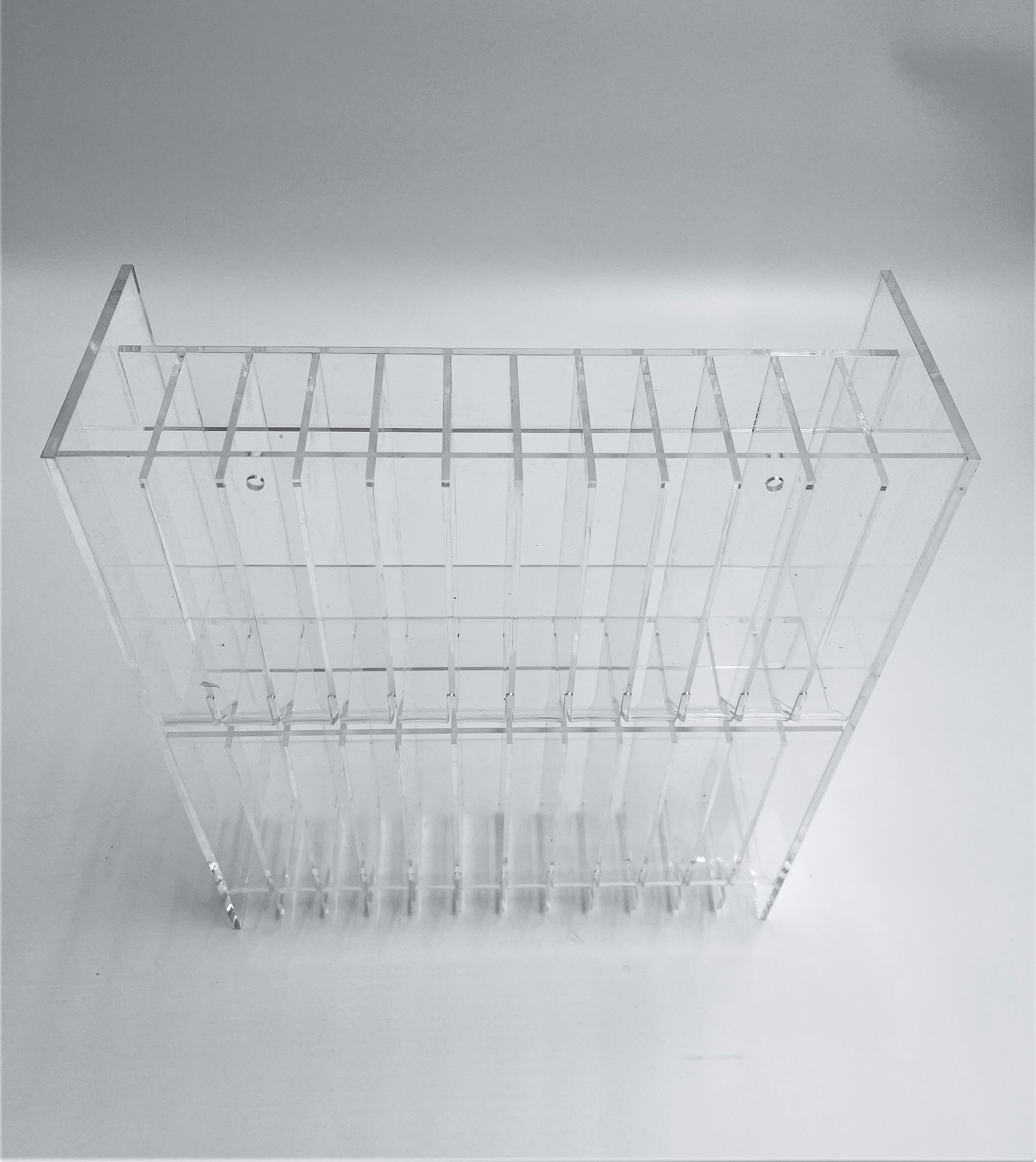 Display your products in eye catching and practical for your guests. A key way to keep items neat, orderly and easily accessible is to place all your products in one convenient location. When you have multiple variations of the same product using dividers comes in handy to keep items organized. This specific display was custom designed to store lipsticks. Thanks to the multiple slots and dividers you can organize by color, finish, scent, style, editions, or however else you may want to set it up.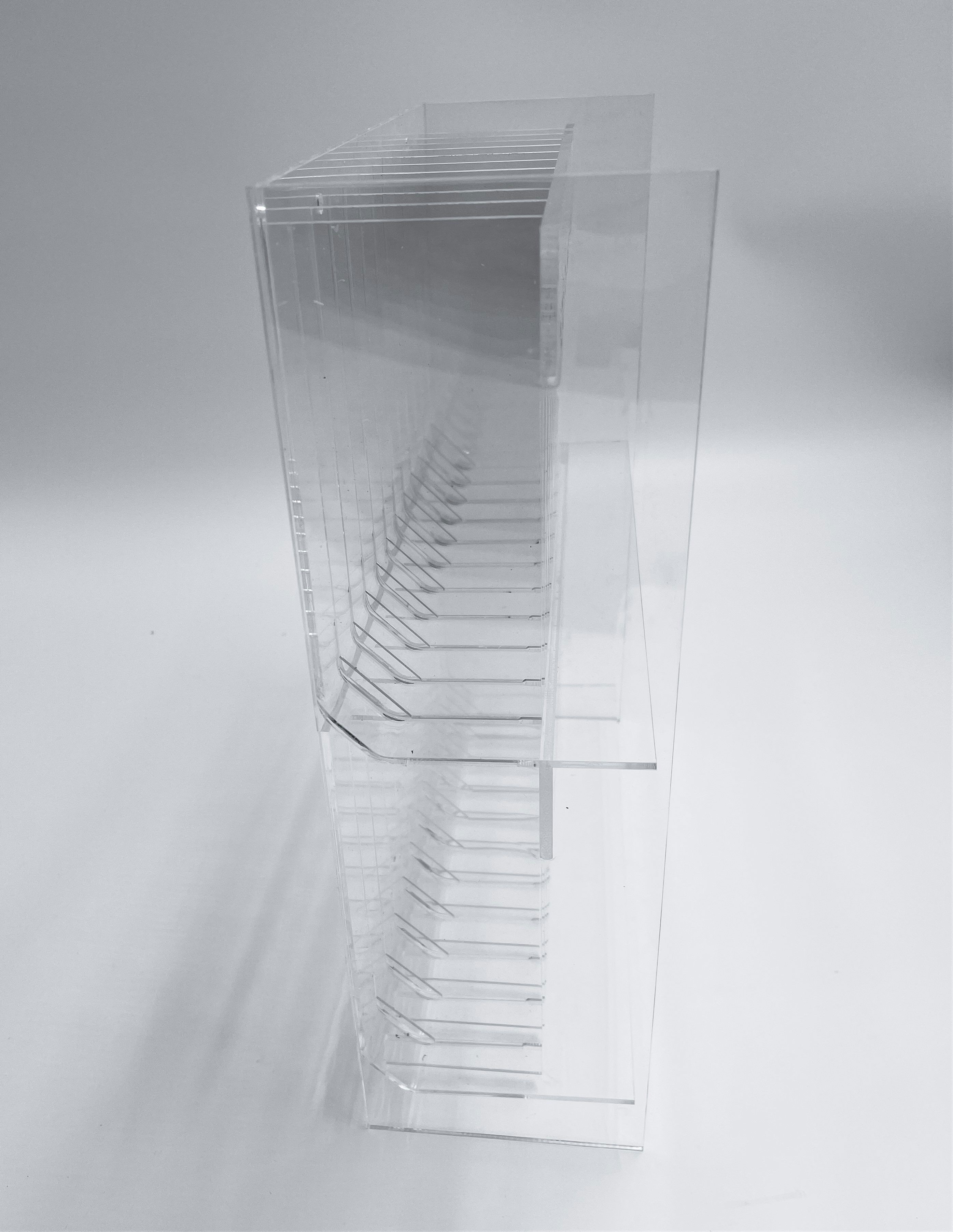 Some display make it difficult to access the product you want. Sometimes it makes you think that maybe the store doesn't want you to have that product at all. By creating a small incline toward the bottom, products are slightly pushed forward. This makes it supremely easy to extract the item you want. As you remove the product from the bottom, the stacked items slide downward so there are no odd, empty gaps.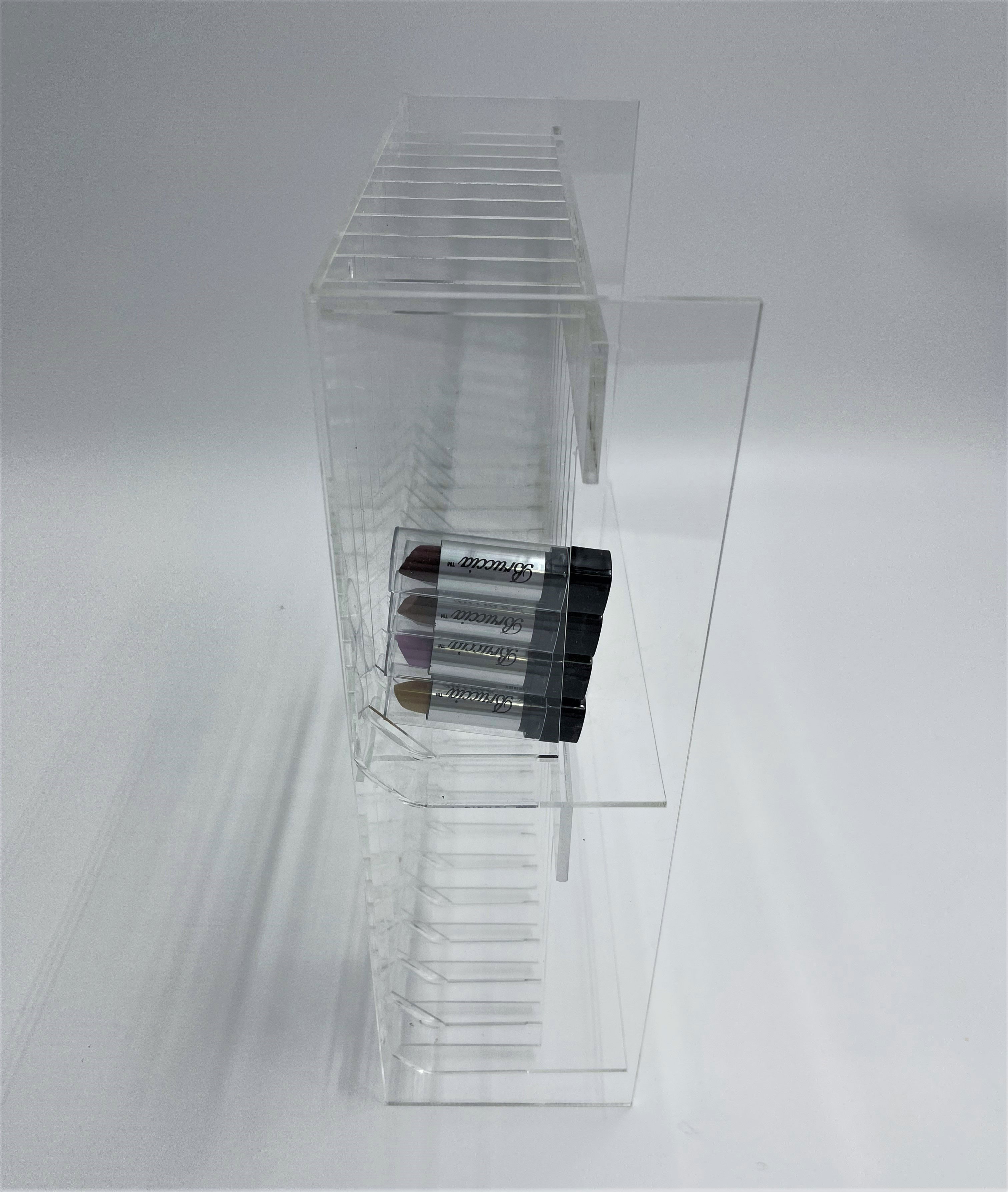 For your convenience, there are 2 small drilled holes are located on the back of the display unit. This is so you have the option to mount the display on the walls for an elevated look or to save countertop space.
As with any of our custom projects, you can make any display true to your needs and preferences. It's easy! Just send a sketch or drawing with all the details and dimensions clearly labeled to our quoting department. Once all the details are figured out you will be provided with a quote for your project.