This donation display is massive! 50 compartments with 50 slots all in one unit. Each compartment is glued by hand to create sturdy walls that make up each section. Slots are laser cut to easily to allow ballots, envelopes, dollars and more to slide inside easily.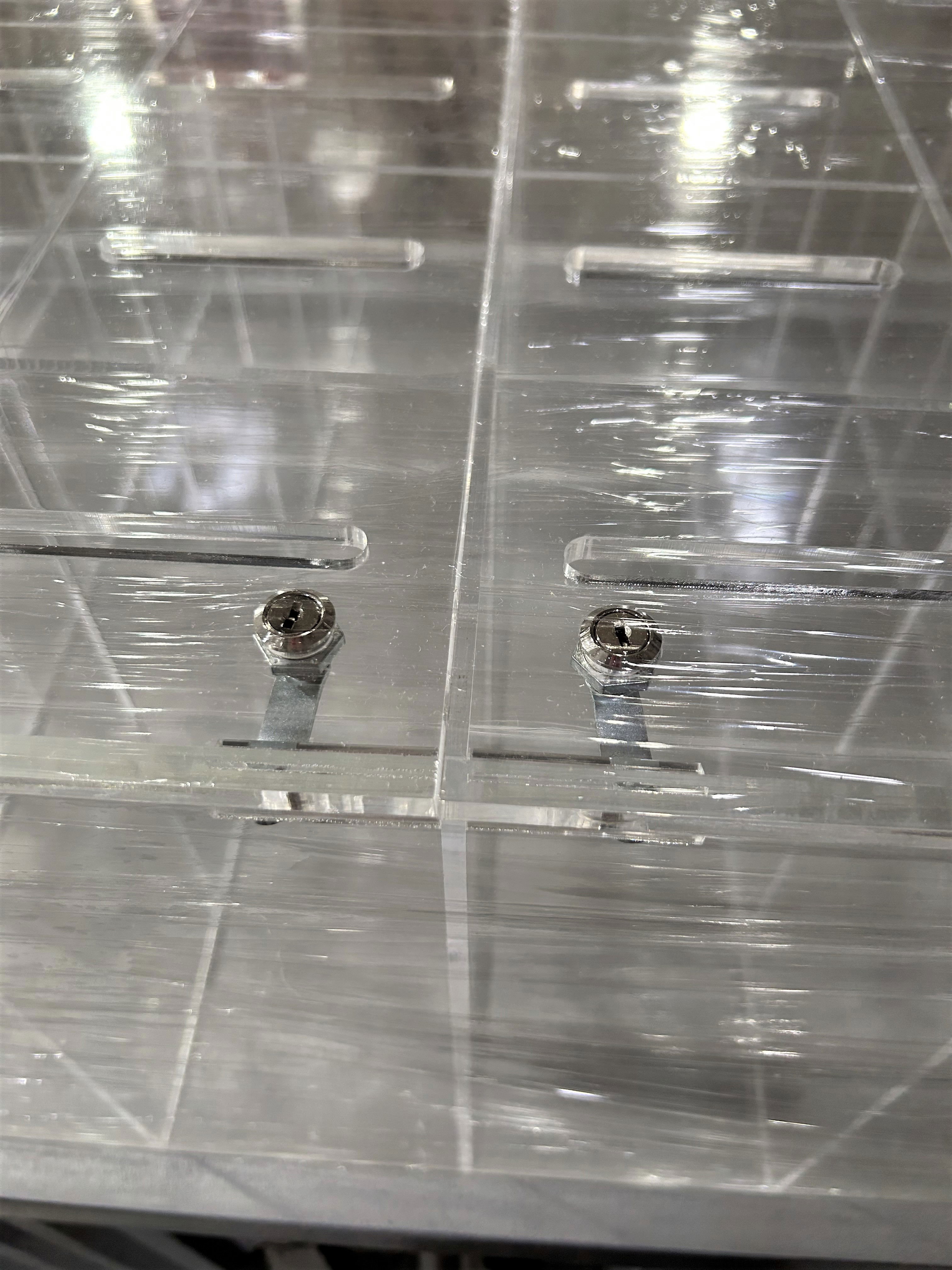 What's better than two locks? Four! Four locks for the both doors on each end for ultimate security. This is absolutely necessary for such a large donation box which could contain sensitive items such as ballots or money.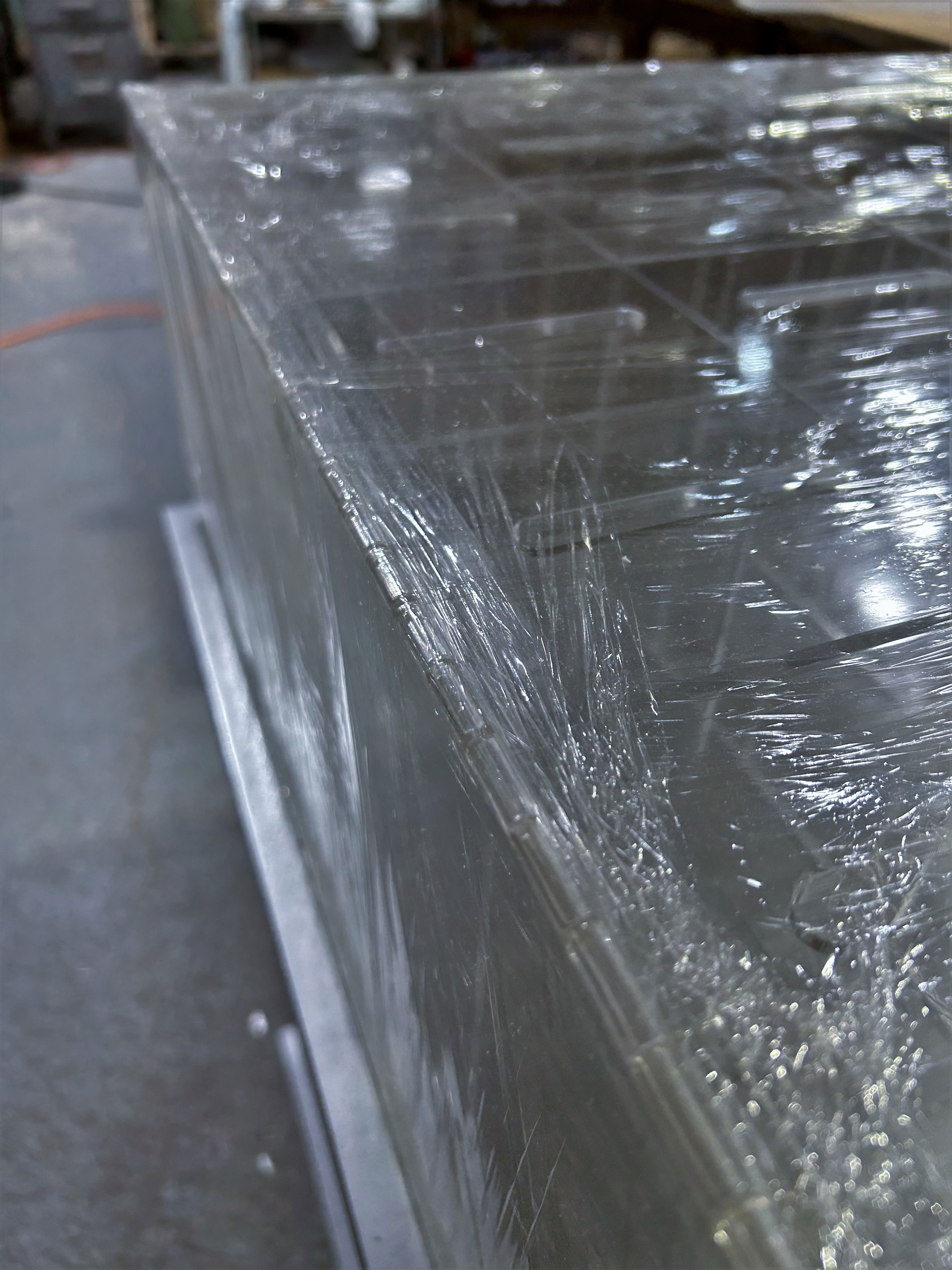 Clear acrylic hinges are placed on both sides of the donation unit, for each door. With such a large unit, two doors are ideal so you don't have to open the entire box itself. Using two doors is also less cumbersome than one large door.
Not only is the acrylic display custom, but the base is as well! We custom made this fantastic base, in a stylish industrial aesthetic. The silver paneling covers a base that is lightweight and easy to maneuver wherever the unit needs to go and be installed. Wheels can be installed underneath the whole structure if this is something that will be changing location frequently.