'Tis the season of giving and merriment, and so let's add to the festivities with a holiday themed acrylic tray! With our seasoned team of designers and fabricators, you can create the most magical product for your use during this holiday season.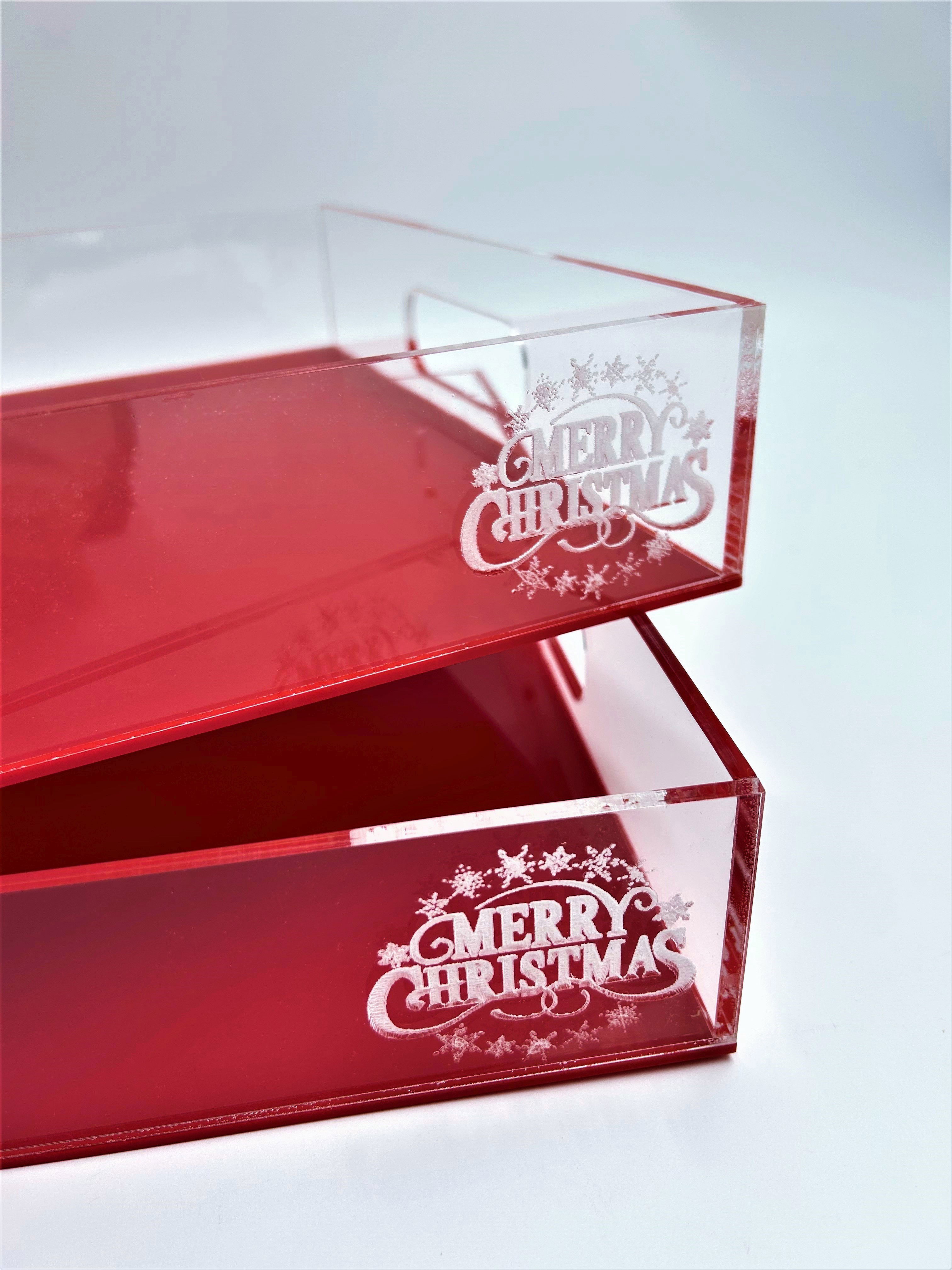 This design is simple yet elegant with an engraved Christmas decal. Durable and beautiful clear acrylic makes the frame of the tray where the decal is laser engraved. Beautifully designed font is engraved perfectly onto the acrylic material, deep enough to be visible and long lasting while not completely breaking through the material.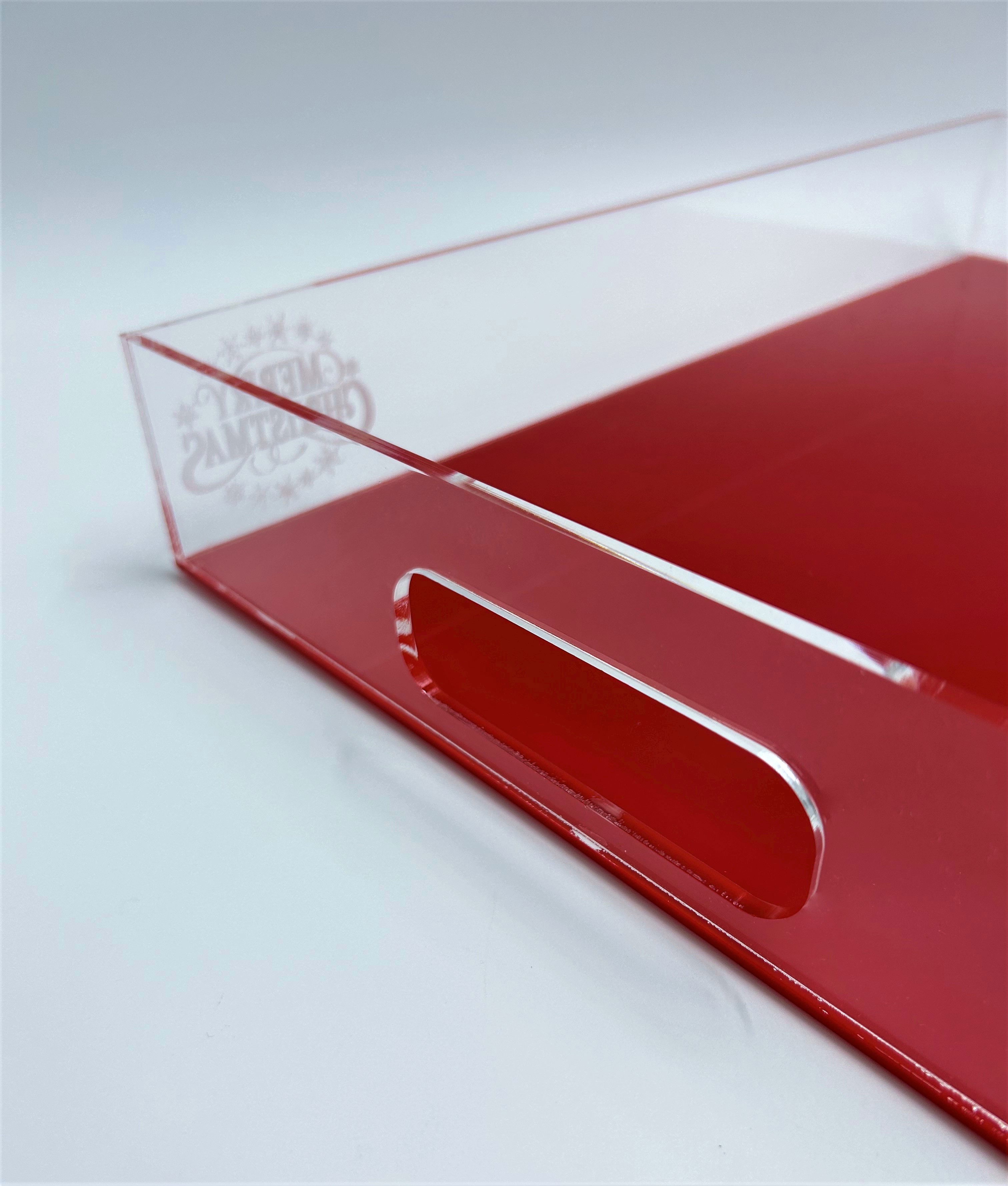 For easy handling, laser cut holes are cut out on the sides of the tray. Your hands can easily grip onto the sides, no matter what your hand size. All the edges are also flame polished to dull down the edges. This is important to prevent any potential injuries from handing the tray.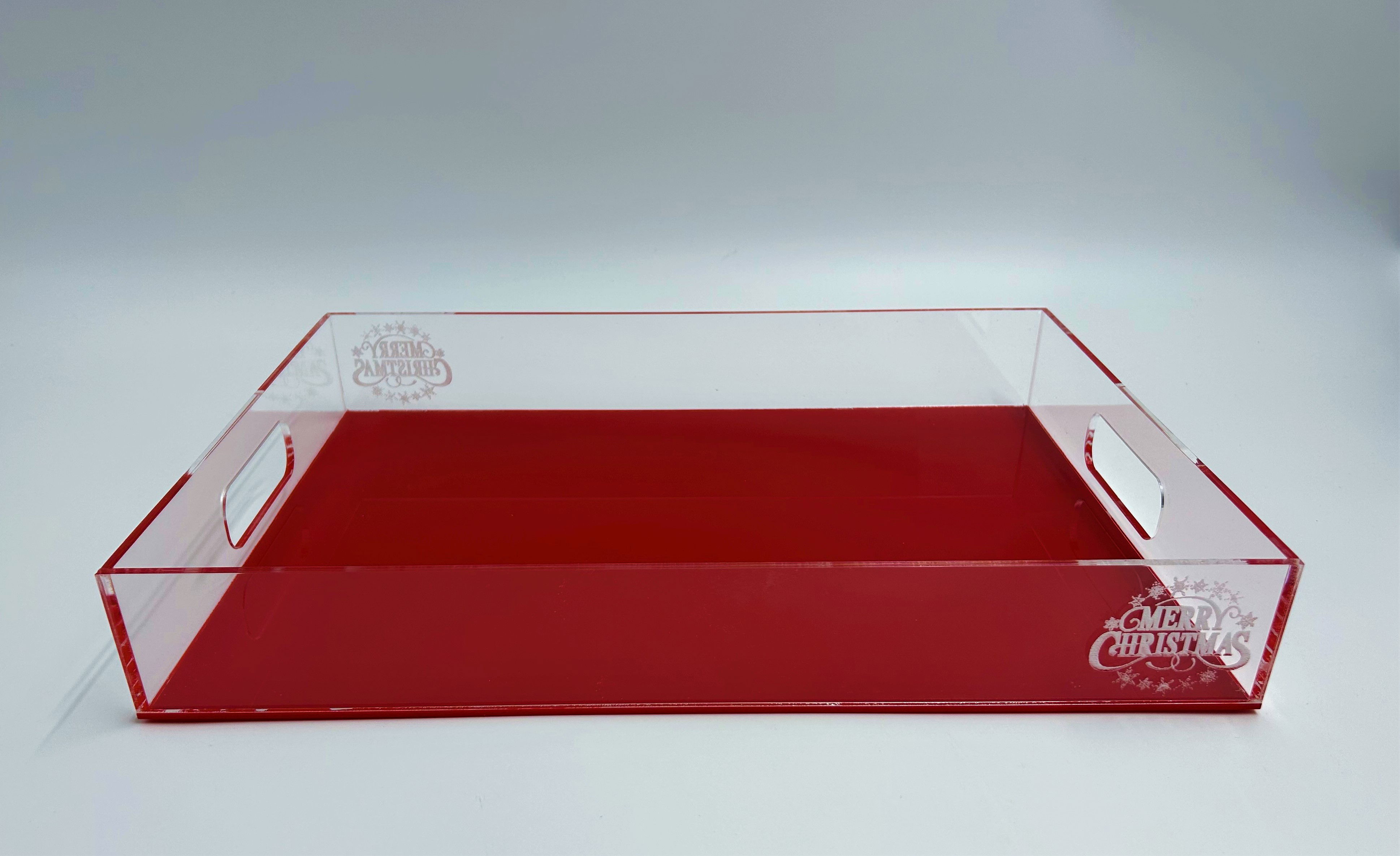 This tray can be used to hold an assortment of different products for an assortment of different purposes. This design was used to create gift bundles. You can use it for the same purpose or you can use it to present holiday inspired treats for your guests. You can also use it to pass out little keepsakes or as a piece of decor.