Tis the season for custom acrylic products! Actually, every season is custom acrylic product season. However, something about the winter holiday season stirs up the imagination to create some stunning, unique acrylic product designs. With our wide range of services, materials, and equipment accessible to you, the sky is the limit in terms of your custom acrylic design!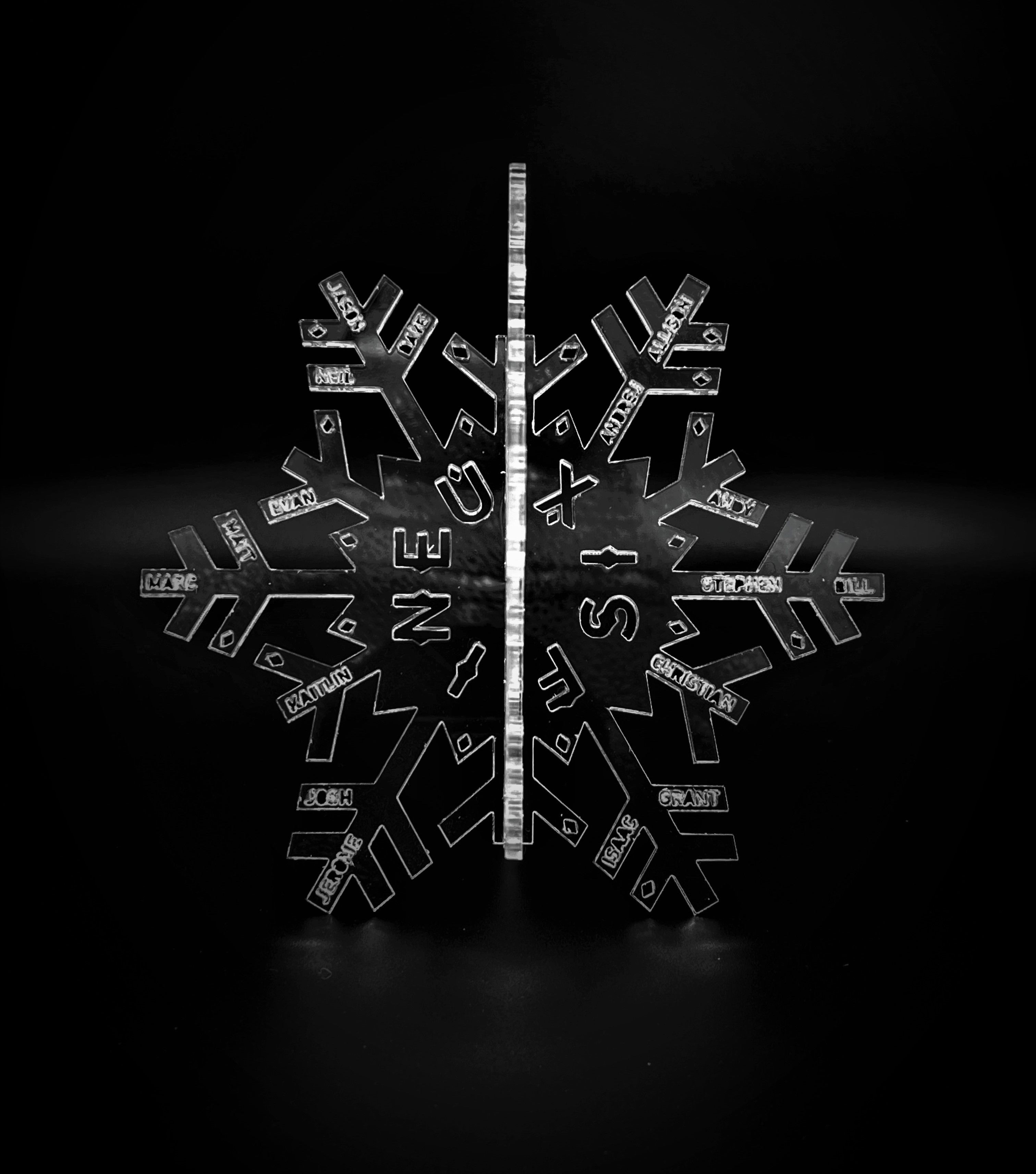 What is more iconic to the winter season than a snowflake? Utilizing our laser cutter machine on ice clear acrylic, we were able to achieve this gorgeous kaleidoscopic design. Not only was the complex shape achieved beautifully, but the design also included several names on the branches and larger phrases in the center. The names are remarkably small and delicate but clearly legible.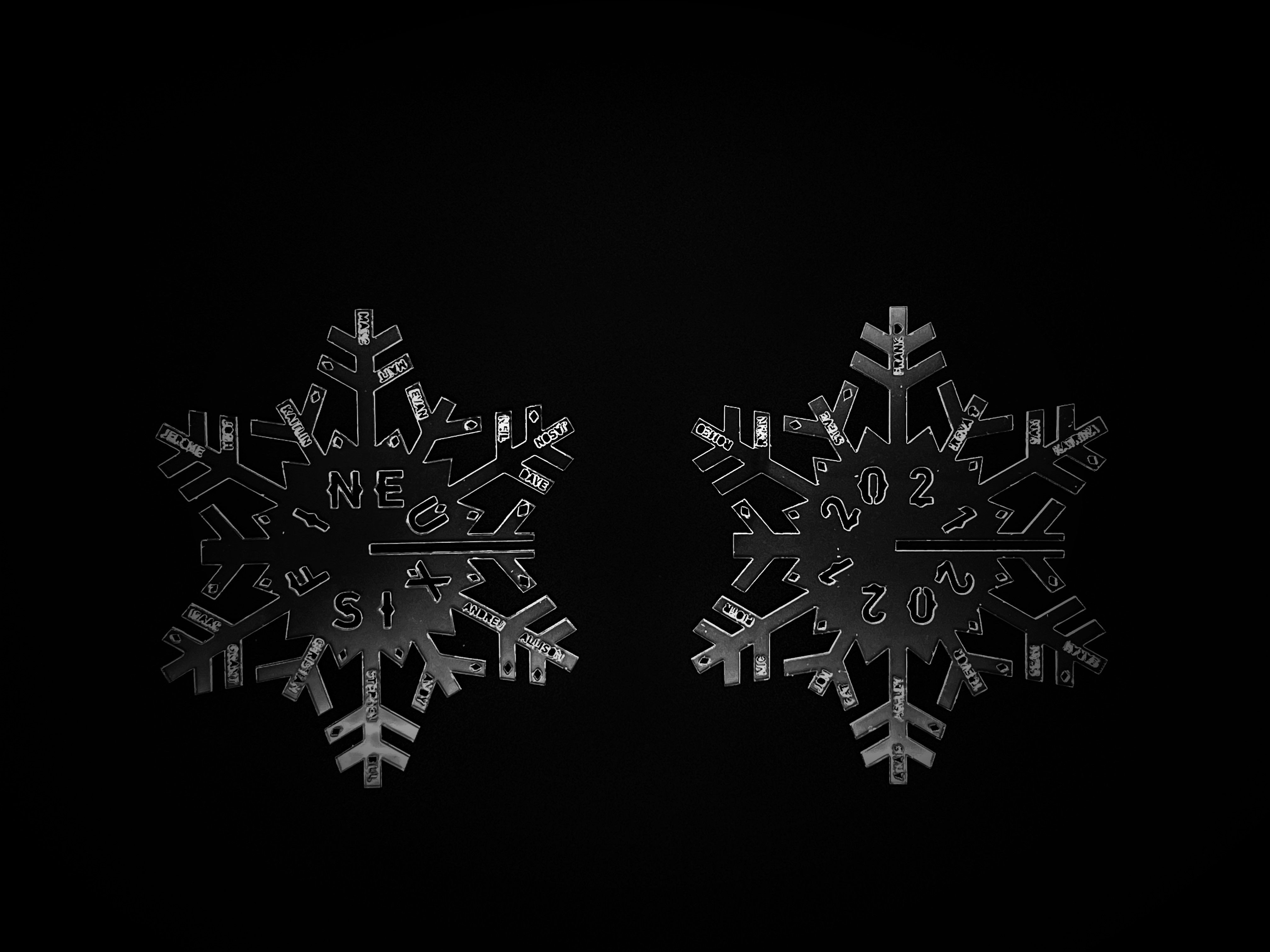 The concept of this project was a 3 dimensional snowflake ornament. To create a 3 dimensional snowflake, we had two slot laser cut onto the individual pieces. This slots allows the pieces to slide together securely. This method makes it simple and quick to assemble the products together and create the 3 dimensional effect.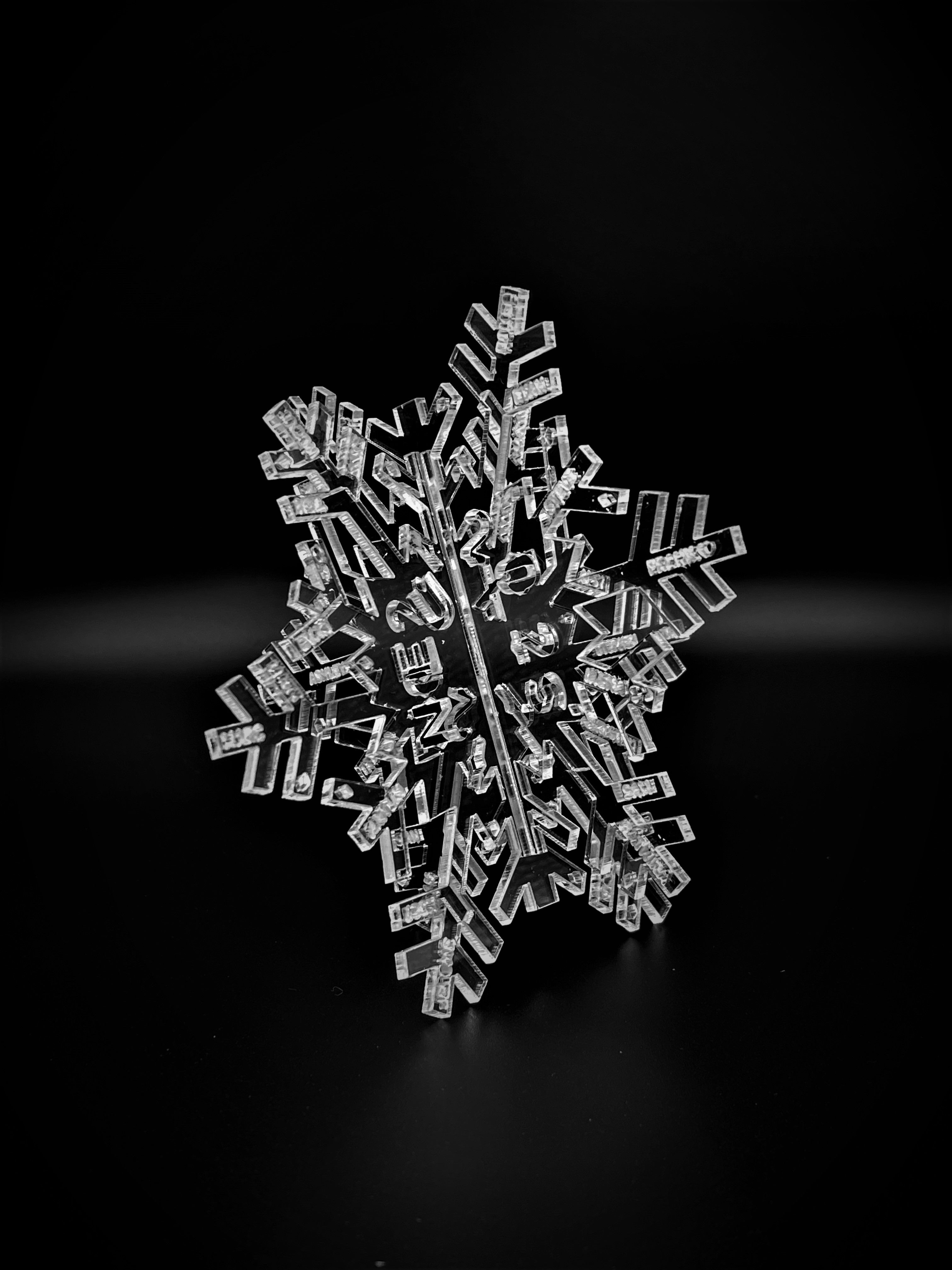 A project like this is an excellent idea for a holiday gift for the family, your friends or work colleagues! Not only will they have an absolutely stunning snowflake that will never melt but they also have something to unite everyone. It is thoughtful, unique, beautiful and just the thing to really embrace the whimsy of this time of year.